Sam Lin (林子閎) and YU (Yang Yuteng 楊宇騰) were guests at the ETtoday studios doing the last round of promotions for their popular series, "We Best Love: Fighting Mr. 2nd" (第二名的逆襲), which ends on April 9th. They did a short Q&A while interlocking hands and facing each other at the request of the staff members. It proved to be quite a struggle for the two co-stars as they couldn't keep a straight face for some of the questions and often relied on reading each other's lips to get the same answer.
Sam Lin's Girlfriend, Joyce Chu, Sparks Backlash After Posting Song Cover from "We Best Love: Fighting Mr. 2nd" OST
The first question was, "What is the most mesmerizing part about Sam Lin?" They both answered, "Eyes." The second question was, "YU's catchphrase?", which both said, "Zan zan" (like, like 赞赞).
The first struggle comes at the third question, "The first thing you do when you get up from bed?" YU answers, "Drink water", and Sam Lin starts off saying, "Get…(up) water." Sam Lin explains it would be getting up from bed because "How are you going to drink water laying in bed?" YU begrudgingly agrees.
Ray Chang Tells Fans "We Best Love" Season 3 is in the Works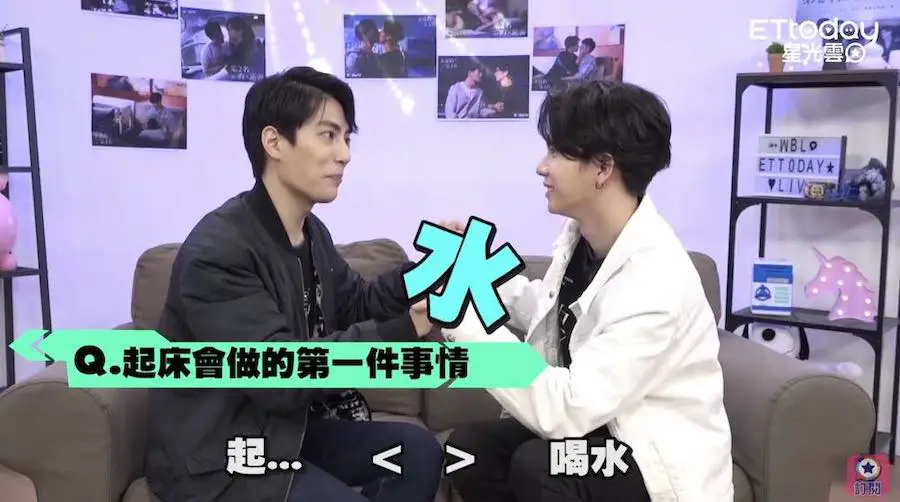 The fourth question asks Sam Lin about his favorite hand-shaken beverages. This elicits confused expressions from both Sam Lin and YU, prompting Sam Lin to smack YU's knees for imitating his expression and him saying, "When do I make that face?" YU goes, "You do." and Sam Lin responds, "Do I look that much like a pig?" Getting back to the question, YU says, "Green tea." while Sam Lin says, "I don't really drink hand-shaken beverages."
The fifth question asks, "What YU likes to do the most during his vacation?" Sam Lin lets out a "hmph" and very confidently answers, "Watch anime.", while YU answers "Sleeping." Sam Lin gets hysterical again and shakes YU and says to him, "That day you told me you were watching anime!" YU explains, "Sleep first." and Sam goes, "Vegging out."
The sixth question asks, "What area do you wash first when showering?" Both of them answered, "Head." The seventh question asks, "A phrase that makes YU shy?" The both of them are just staring at each other trying to figure out what to say. Sam Lin finally utters, "Your…belly is showing. This is too hard to respond with the same answer.", which YU agrees.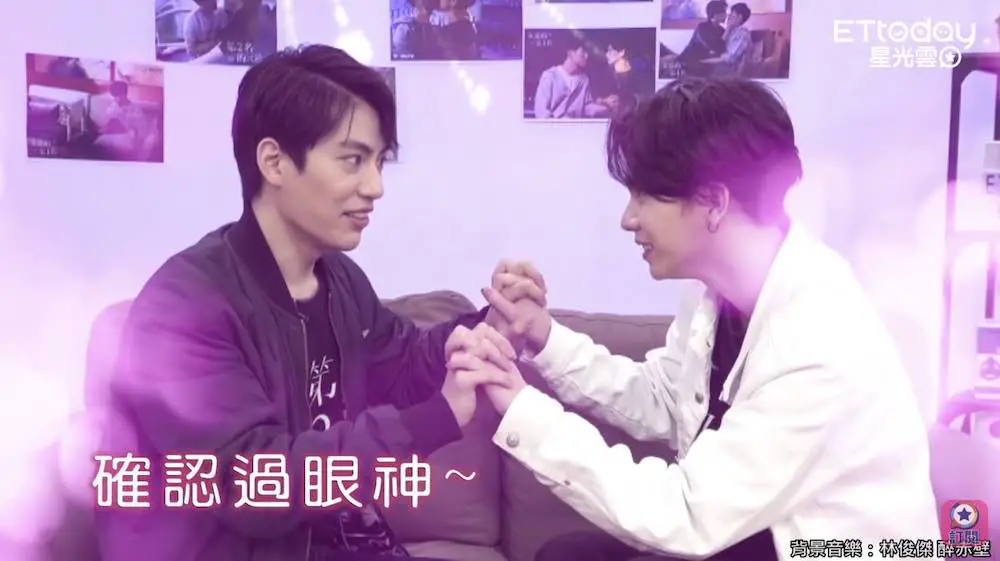 They skip to the eight question, which is, "Which strength of Sam Lin's do you like the most?" YU immediately answers, "Humor.", but Sam Lin utters something inaudible and then says, "Yes, the same."
For the ninth question, they ask, "Which scene made you the shyest during filming?" Sam Lin and YU start mouthing words as if the other party is supposed to make it out. Sam Lin then says, " You were shy throughout the entire series." YU then responds, "kiss scenes", while Sam Lin goes, "Kiss…Z..z…scenes".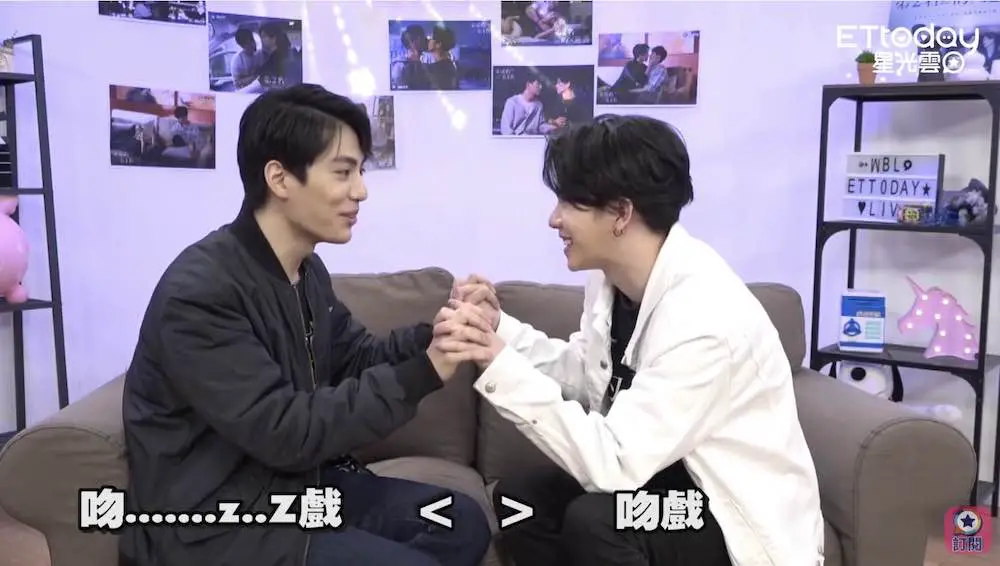 That ends the Q&A session and ETtoday shows a preview of Sam Lin and YU making fried rice for the upcoming video.
Credit: ETtoday, Sam Lin IG