Mango TV's "A Journey for Love" (怦然再心动) held its finale on April 10. This is a reality dating show that paired up female celebrities, who have been married before or have children, with non-celebrity men over the course of 21 days. Olivia Wang (王子文) had previously revealed to Andrew Wu (吴永恩) that she had a 7 year old son for the first time ever. Despite this revelation, it didn't hinder their progress.
Jia Nailiang Calls for End to Dating Rumors with Olivia Wang Ziwen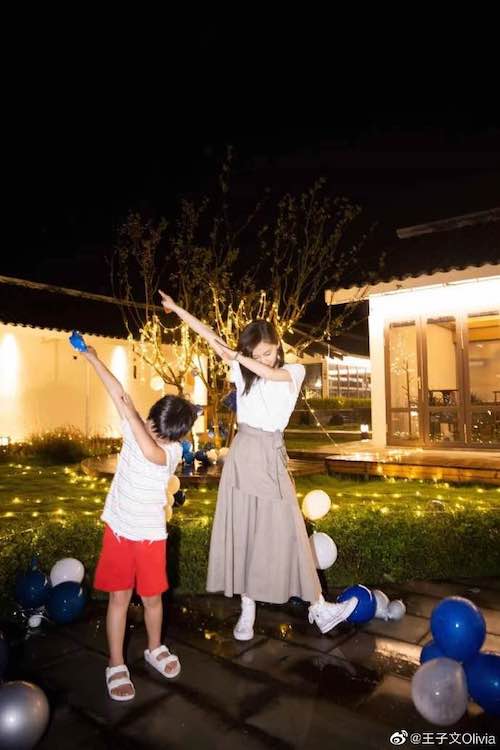 Hunan TV Drops Male Guest From Celebrity Dating Show, "A Journey for Love", After Rumors Surface He was Divorced and Pretending to Be Straight
On the finale episode, Olivia Wang and Andrew Wu successfully paired up and shared a kiss. Andrew Wu and Olivia Wang first met in episode 4 after she had a few unsuccessful dates. He is 2 years younger than Olivia Wang and stands around 183 cm tall. Before Olivia Wang and Andrew Wu met, Talu Wang started vetting him and asked about his background. Andrew Wu was born and raised in Dallas, Texas in the US. He used to work at Google in California and later returned to China to help with his father's business.
In their first meeting, Andrew Wu promised to give her a new English name. He had chosen the name "Eva" for her. However, in order to match with Andrew, she switched it to "Ava". After the episode aired, Olivia Wang changed her Weibo name from "Olivia" to "Ava" and showed a picture of her leaning on Andrew Wu. She included the caption with their initials, "AW❤️AW".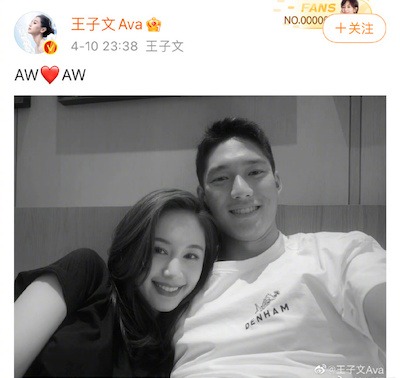 The couple is the real deal as they were often spotted together outside of filming for the show. They were even seen vacationing together in Sanya. On March 28, a netizen spotted Ava Wang and Andrew Wu shopping on the streets of Shanghai without any camera crew filming them.