"Youth With You 3" (青春有你 3) held its second official ranking and eliminations on episode 16 that aired on April 10. This ranking went from 60 to 35 trainees. As a parting gift, Li Yuchun PD offered the eliminated trainees to put their past dance practices to be aired on screen in the upcoming episodes so as not to waste their efforts.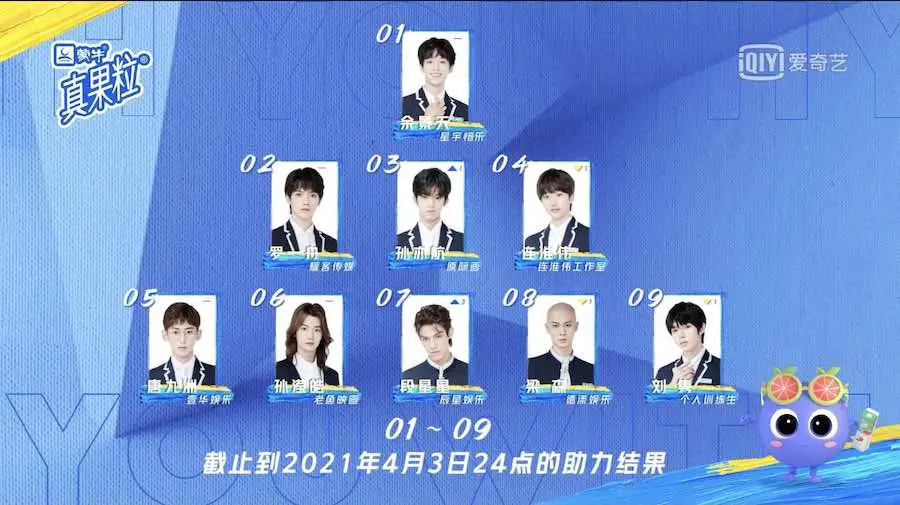 Tony (Yu Jingtian)
Luo Yizhou
Sun Yihang
Lian Huaiwei
JOJO Tang Jiuzhou
Kachine (Sun Yinghao)
X (Duan Xingxing)
Liang Sen
Jun Liu
Waston (Chang Huasen)
Rimiko (Li Junhao)
Kingston (Yi Xuan)
Neil (Liu Guanyou)
Nemo (Xu Xinchi)
Chase Lee (17)
He Derui
Xu Ziwei
G.G (Zhang Siyuan)
Jiang Jingzuo
Crayon (Chen Yugeng)
Zi Yu
Yuta (Hashimoto Yuta)
Jeremy (Deng Zeming)
Kin (Li Qin)
Krystian (Wang Nanjun)
Jacky (Du Tianyu)
Zheng Xingyuan
Yang Haoming
Jerome.D (Deng Xiaoci)
Wang Jiachen
Liam (Yan Xi)
drrchen (Chen Junhao)
BoogieFish (Cao Yu)
Alan (Huang Hongming)
Qiu Danfeng


Bai Lu
Wei Hongyu
Jaydon (Chen Junyu)
Owen (Gong Yixing)
Vic Wei (Wei Xingcheng)
Yuchoen (Wan Yuchen)
Otter (Cui Yunfeng)
Ailizati
Cole (Ke'er)
Kaiden (Liu Junhao)
Keerlijun
Niu Zaizai
Dow (Bai Ding)
Wang Haoxuan
IKELILI
Ayu
DING (Chen Dingding)
Casper (Xu Zhuolun)
ONE (Zhong Junyi)
Hans (Han Jingde)
Jason. K (Wang Linkai)
Li Mingxu
Zhou Zijie
S. Titch (Zhao Jinyao)
Han Ruize 
Wei Hongyu, who was the first A student and previously in the top 9 for the first few weeks, was eliminated at 37th place. In his goodbye speech, he had two regrets, one is not being able to complete a stage with his brothers and the second is not being able to collaborate with Li Ronghao in the mentors' collaboration stage. During the beginning of the show, Wei Hongyu was trending due to allegations from an ex-girlfriend about his past behavior. She had threatened to expose more details about him if he didn't withdraw from the show.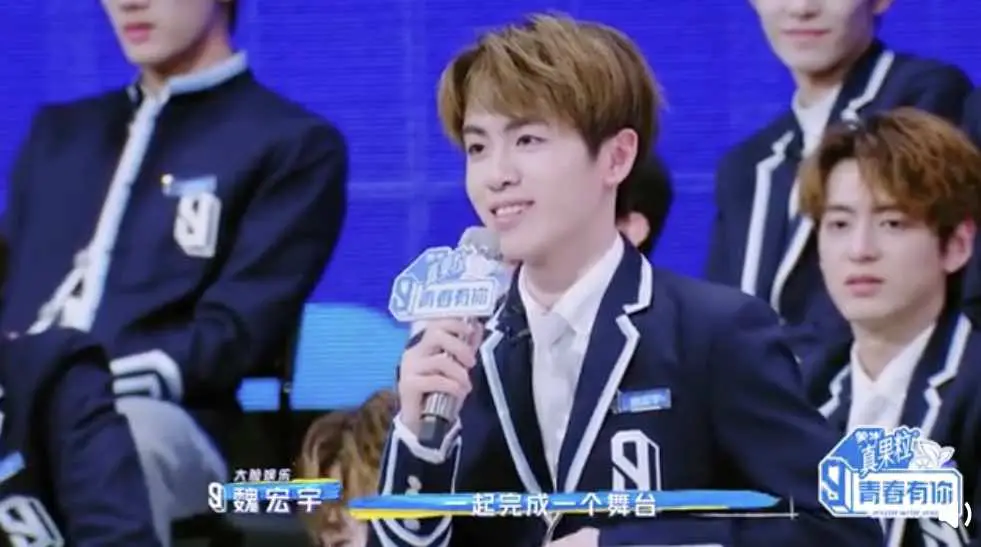 Krystian was also particularly unhappy when he was announced in 25th place. The singer who is part of the international pop group, NOW UNITED, was determined to debut in the center position in his audition performance. However, he has never ranked in the top 9 and in his speech, he felt that his dream of getting center even in the public performances, was getting further and further away from his grasp.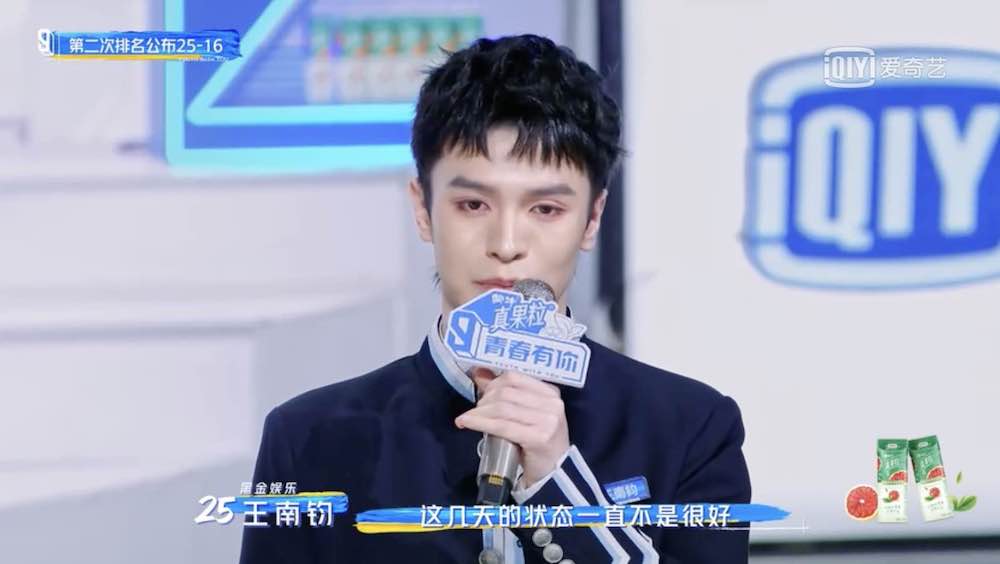 Duan Xingxing, known as X, made his first debut in the top 9 this week. He was known as the first trainee to ever get 0 votes in a public performance. In his speech, Duan Xingxing said, "I rose to this spot today, so I won't be easily going down…Please remember this dark skin boy standing here today. I am M-NATION's blingblingbling, Duan Xingxing."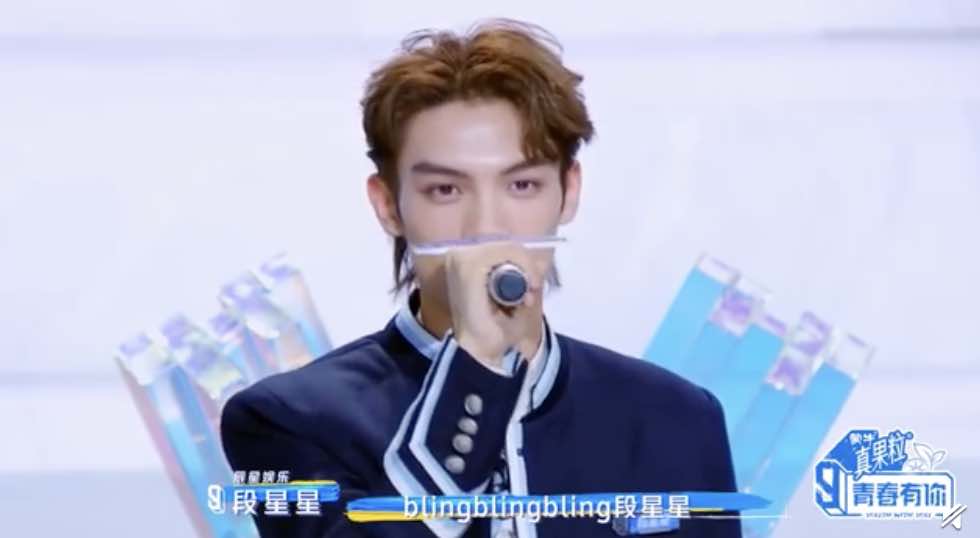 Credit: Weibo (1)