Content Warning: The following content may contain references to date rape, drugging, rape, and/or sexual assault.
It has only been two weeks since "Youth With You 3" aired and one of the hot favorite trainees, Wei Hongyu (魏宏宇), has been trending due to allegations from an ex-girlfriend who claims he cheated on her, hooked up with a lot of women, and wouldn't repay money he borrowed from friends, including her. His company denied the rumors and expressed they would take legal action if the users didn't stop spreading the rumors and sharing the content. However, the ex-girlfriend, Li Jiarui (李佳睿), came forward again on February 24 claiming she has evidence to prove the allegations made against Wei Hongyu are true. She said she wouldn't expose Wei Hongyu unless the company retracts the statement, publicly apologizes to her, his fans, and the women he hurt, and Wei Hongyu quits the show.
Company and Fan Club Denies Rumors about "Youth With You 3" Trainee, Wei Hongyu, Cheating and Hooking Up with Girls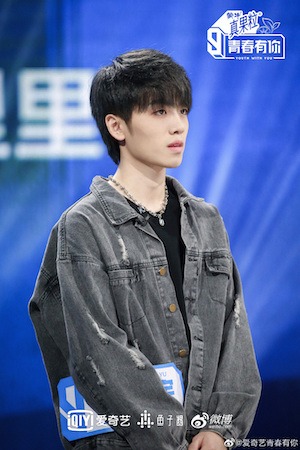 Netizen Claiming to be "Youth With You 3" Trainee, Wei Hongyu's Ex-Girlfriend Says Allegations are True and Calls for His Withdrawal from the Show
Wei Hongyu's company, BF Entertainment, haven't addressed the latest allegations from Li Jiarui. The rumors didn't seem to affect Wei Hongyu at all as he is in 4th place from the rankings posted by iQiyi on February 27. Staying true to her word, Li Jiarui posted again on February 28 of a 6 minute long video to prove her claims that the previous allegations are true. She reiterated once again that she posted these videos for three reasons: 1) Wei Hongyu to personally withdraw from the show 2) Wei Hongyu to apologize to his company and fans for all his misdeeds 3) BF Entertainment to apologize for the statement they issued without verifying the validity of the facts and to delete the statement.
Mother of "Youth With You 3" Trainee, Wei Hongyu, Repaid His Debts and Denies Her Son's Date Rape and Drugging Allegations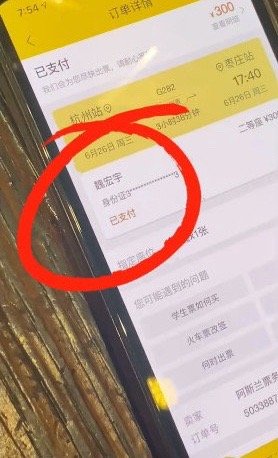 She shows a train ticket with part of his ID and name to verify his identity. Later on, she shows the chat conversation of Wei Hongyu allegedly asking his friend about trying to get a girl drunk to get her to sleep with him, which fans have suspected was photoshopped because of the duplicate time stamp that appeared. Li Jiarui showed a live demonstration of the chat was indeed real and belonged to Wei Hongyu. She also shared audio clips of Wei Hongyu allegedly talking about meeting with the producers from Tencent, iQiyi, and Youku for survival show auditions and compared it to another clip of him speaking. She showed his WeChat and Alipay accounts and chat conversations to show that Wei Hongyu had previously borrowed money from her and friends.
She explained that Wei Hongyu lacks morals and ethics and isn't aligned with the show's requirements of an idol and definitely doesn't live up to society's standards of an idol. Li Jiarui reiterates once again that all the previous allegations about him are true and that the evidence she has backs it up. She claims this is just a portion of the evidence she has on hand and is only sharing this much right now to avoid being "PRed" by Wei Hongyu's company later on and to avoid the show being hated on.
Comments under Li Jiarui's posts are calling for Wei Hongyu to quit the show. Wei Hongyu, his company, nor "Youth With You" have addressed Li Jiarui's latest claims.
Watch Lia Jiarui's video: https://weibo.com/tv/show/1034:4609515388076063?from=old_pc_videoshow