It's survival show season and that means the rumors and scandals have already started brewing. With just two episodes in for both "CHUANG 2021" and "Youth With You 3", each show has already been trending because of rumors regarding their trainees' past behavior and personal lives. "Youth With You 3" trainee, Wei Hongyu (魏宏宇), was the first person to receive an A in the audition stage. However, rumors started circulating on February 22 about his "rich relationship history".
Netizen Claiming to be "Youth With You 3" Trainee, Wei Hongyu's Ex-Girlfriend Says Allegations are True and Calls for His Withdrawal from the Show
Ex-Girlfriend Shares More Evidence to Prove Cheating and Hook Up Allegations Against "Youth With You 3" Trainee, Wei Hongyu
A netizen shared screenshots allegedly of Wei Hongyu showing a video of a girl to his friend. Wei Hongyu is allegedly asking the friend for tips to sleep with the girl and whether getting her drunk would work. He explains they only slept hugging each other and that, "She won't have sex with me, so annoying." There are other screenshots of someone claiming to be Wei Hongyu's friend and alleges that he cheated on his high school girlfriend of 3-4 years. It reportedly left the girlfriend in depression. The friend claims Wei Hongyu also borrowed money from his girlfriend and friends, but never returned the money and ran away. The next time they saw him was on the show.
Mother of "Youth With You 3" Trainee, Wei Hongyu, Repaid His Debts and Denies Her Son's Date Rape and Drugging Allegations
There are screenshots of someone asking Wei Hongyu's supposed college roommate about rumors of him cheating and hooking up with girls. He responded, "Dormed with him for half a year. I saw him cheating and hooking up with my own eyes." One screenshot claims Wei Hongyu would sleep with a girl that his friend liked instead of keeping a safe distance from her.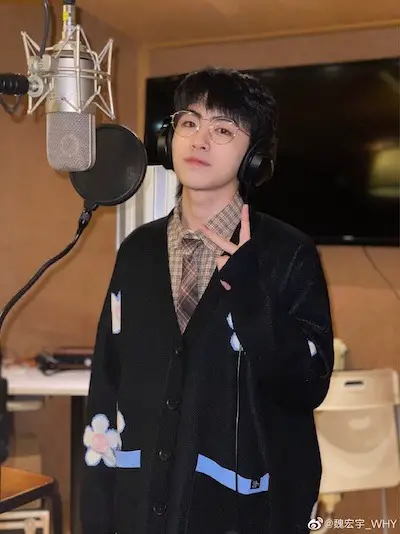 Wei Hongyu started trending due to these allegations. His fan club made a statement addressing the rumors and said, "Regarding the false statements an anonymous netizen on the Douban website exposed about Wei Hongyu's personal life, the new person in charge of the fan club makes the following statement after confirming in an urgent meeting with a representative from the company.
Before recording for Youth With You, Wei Hongyu had already personally reported all his personal matters to the company…The source of the rumors circulating online regarding 'rich relationship history', 'not keeping a safe distance with female friends', and other false statements are purely a result of behavior caused by carelessly making friends." The fan club goes on to say that all the members and the person in charge of Wei Hongyu's company said they will preserve to protect their rights and put in anti-hate measures.
Some fans noticed one of the screenshots contained two of the same timestamps, which they say wouldn't happen. Many fans suspect the screenshots might've been photoshopped.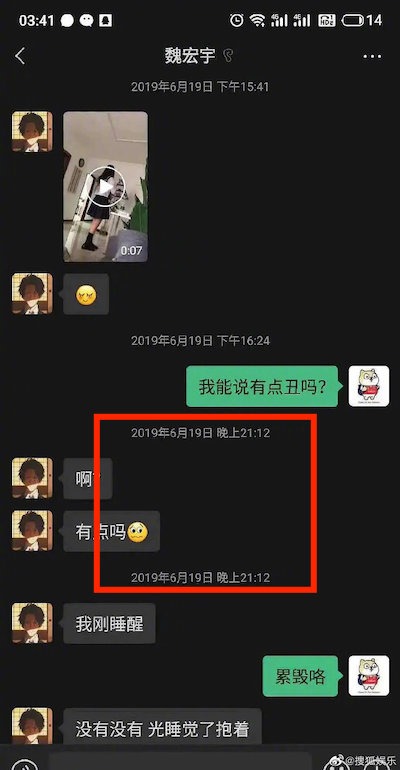 Wei Hongyu's company, BF Entertainment, issued a statement hours later denying all the allegations regarding Wei Hongyu's "messy private life", "cheating on his girlfriend until she was depressed", "not returning borrowed money", and other false statements. The company said these allegations are all false and have seriously infringed on Wei Hongyu's rights. They will closely monitor this smear campaign and defamatory actions that have infringed on Wei Hongyu's rights. They asked everyone to stop spreading the rumors and reserve the right to take legal action if necessary.