Hot favorite "Youth With You 3" (青春有你 3) trainee, Tony Yu Jingtian (余景天), has practically ranked first place since the show started. It's a fierce fight for first place as fellow trainee, Luo Yizhou (罗一舟), has been steadily rising up in the ranks. In the second official ranking, Luo Yizhou shot up from 14th to 2nd place. Tony and his fans aren't just looking for a spot to debut, but he and his fans are targeting him to debut in 1st place and as the center.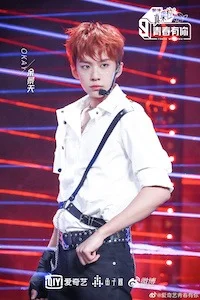 While Tony ranked first in the second official ranking, his official fan club had posted on April 9th that they didn't reach their original target. So they listed 5 tasks for members of the fan club to choose one as punishment. The 5 "punishments" were really just normal tasks they normally do to help Tony like commenting on his Weibo posts or reporting links containing anti's comments about Tony.
The fan club issued a statement on April 10 saying they were just "hoping to use an effective method for more fans to join in combatting anti-fan comments and data tasks each day." They also emphasized they have "never forced fans to complete the punishments nor have we ever reviewed or inspected on the completion status."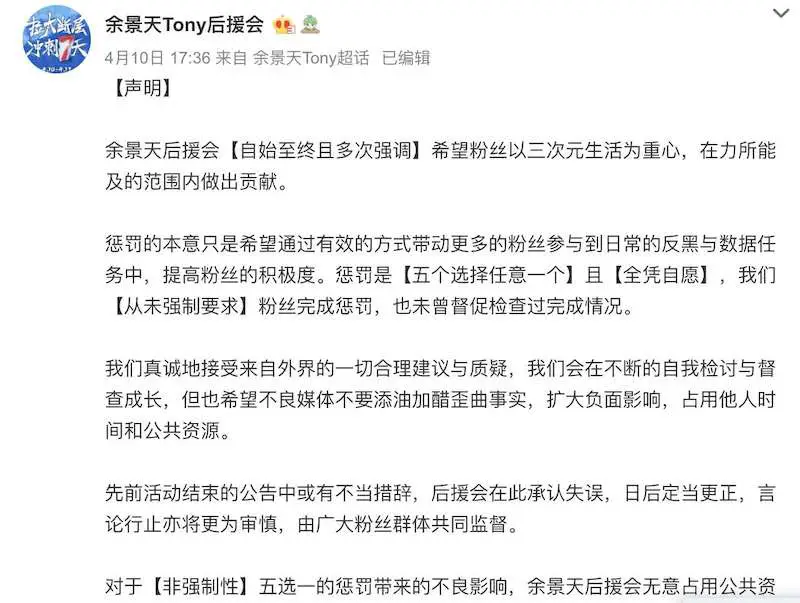 This incident actually made it to the largest state run Chinese newspaper, "People's Daily", with the paper using the hashtags "Yu Jingtian fan club punishing fans". They asked, "Despite the apology, still want to ask, is an idol who relies on fans to swipe data to make a name for themself still an idol?" The paper also called out the current trend of fan clubs guiding fans to use their money to prove their love for their idols.
Tony's management company, AstroMusic, issued a statement on April 11 apologizing for not properly supervising the the progress of the fan circle. They said they will be gradually improving their operations and called to stop any irrational methods to raise funds within the fan circles.