The season finale for "Sisters Who Make Waves 2" (乘风破浪的姐姐2) aired on April 16 and debuted 7 new "X-SISTERS". Like the first season, this survival show chronicles the journey of 30 female celebrities aged 30 and over to compete for a chance to debut in a girl group. Some of last year's contestants such as Bunny Zhang, Shen Mengjie, SDanny Lee, Kitty Zhang, and Meng Jia, were also in attendance.
"Sisters Who Make Waves" Debut the 7 Members of the "Priceless Sisters" Group
Simon Gong Jun, who is in hot demand due to his recent popularity as "Wen Kexing" in "Word of Honor", opened the show with the jiejies.
Jackson Wang also performed his new song, "DNA", for the first time.
The show was presented by Huang Xiaoming once again. However, due to the controversy with his wife, Angelababy, and ex-girlfriend, Li Fei'er, who was also a contestant on the show, Huang Xiaoming decided to leave the show on January 10.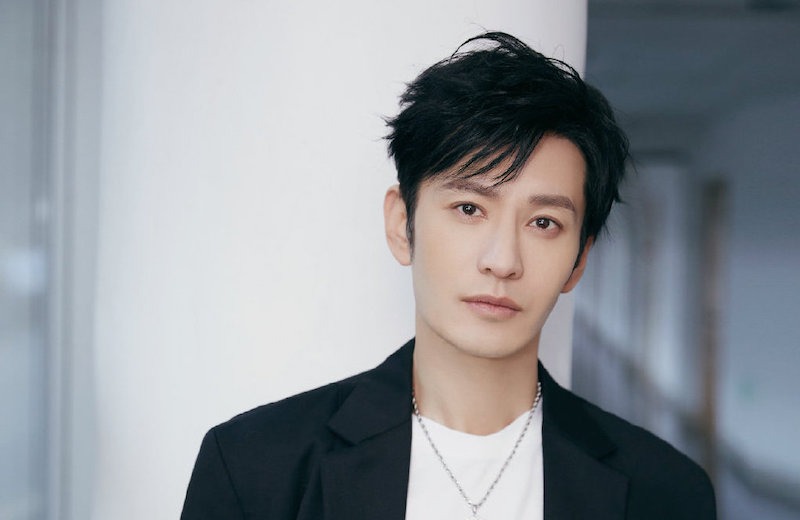 The two teams of 7 were split into Na Ying's team and Bibi Zhang's (周笔畅) team:
Na Ying's team:
Na Ying
Joey Yung
Angel Wang Ou
Coco Lyu (Lü Yi)
Hu Jing
Tifa Chen (Chen Zitong)
Li Fei'er
Bibi Zhou's team:
Bibi Zhou
Rainie Yang
Cecilia Cheung
Jike Junyi
Yang Yuying
Jiang Luxia
Chen Xiaoyun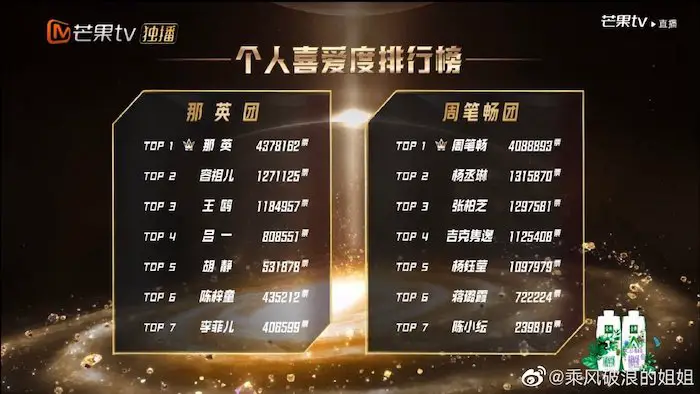 The 7 members of "X-SISTERS":
Na Ying
Bibi Zhou
Rainie Yang
Joey Yung
Angel Wang Ou
Yang Yuying
Jike Junyi
Of the members that debuted, only Rainie Yang has experience being in a girl group. Before she acted, she debuted in a 4 member Taiwanese girl group in 2000 called 4 in Love. In her speech, Rainie Yang said she never thought she would be forming a girl group 20 years later. She also mentioned her husband, Li Ronghao, had asked her if she needed him to post on Weibo to rally support for her.
As for Joey Yung, she cued label mates, Charlene Choi and Gillian Chung, saying, "I beat you guys this time. You guys are only twins. From today onwards, I have septuplet sisters who make waves accompanying me. Be envious of me."