Since Raymond Lam (林峯) and Carina Zhang (張馨月) were dating, their relationship was met with a lot of skepticism and negativity. Many netizens were focused on Carina Zhang's background and constantly used it to criticize her even when they got married. In the latest episode of Chinese variety show, "Viva La Romance 5" (妻子的浪漫旅行5), Raymond Lam recounted that in his 20 years of being in the industry, what angered him the most was was seeing netizens yell at his wife, Carina Zhang.
Raymond Lam said he couldn't stand seeing his wife being scolded by netizens. So he had created another account on Weibo to yell back at those netizens. He said, "Attack me, whatever! No problem! But you are maliciously attacking my family, and personally attacking the most important person, then you and I could go on and on!"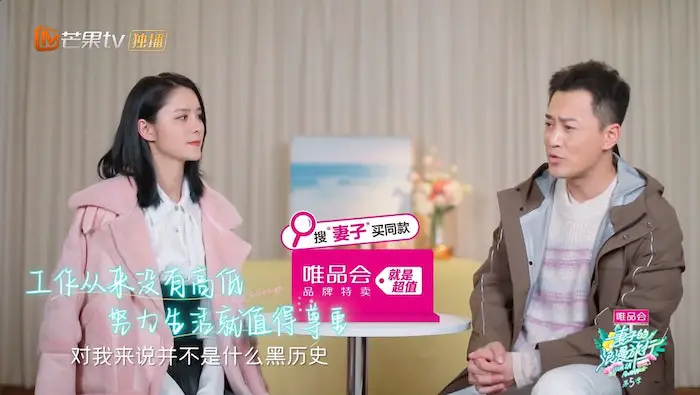 Carina Zhang was a bit shocked at this revelation and didn't know about Raymond Lam's alt account. She also revealed that seeing other artists' wives, they are very pretty and have really good qualities, but felt she was just very ordinary girl. Because of this, many people felt Raymond Lam's taste wasn't good. Carina Zhang said, "Actually, it's quite unbearable when I see it because I don't want others to say that about my husband. Also, I'm afraid my matters would affect him. I feel quite uncomfortable in my heart."
One of the things that netizens had previously used to criticize Carina Zhang was her days as a print model. She had once served as a model for a lingerie commercial for Taobao. She was also seen wearing revealing clothing to promote the item in the streets. After getting married, netizens dug up the old pictures again and accused her of getting plastic surgery. Because of this, some netizens had said she wasn't good enough for Raymond Lam and questioned his taste. There was a time when netizens would always compare her with Raymond Lam's ex-girlfriend, Karena Ng, which led to Carina Zhang yelling back at these netizens and the media not to bring anyone else into their reporting.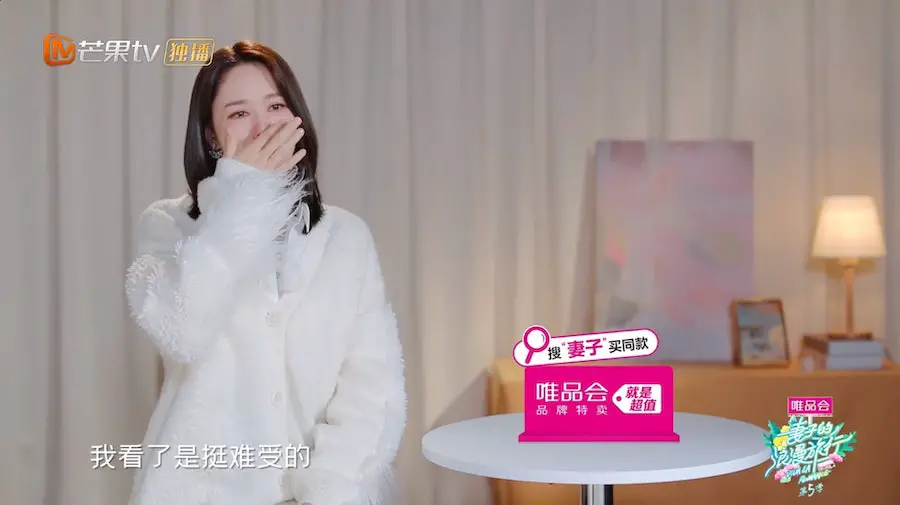 After hearing this, Raymond Lam explained that all the money Carina Zhang earned in the past was from her own hands and she lived independently. He said, "This is not easy. To me, this is not any dark past. I hope everyone uses the right view to treat everyone."