While Zheng Shuang (郑爽) and Zhang Heng's (张恒) child custody battle is ongoing, Zheng Shuang is now being investigated for tax evasion in China. On April 28, China's state governed CCTV News reported Zheng Shuang was currently being investigated on suspicions of tax evasion due to the use of "yin yang contracts". The term "yin yang contracts" was coined from Fan Bingbing's tax evasion scandal three years ago. It's the use of multiple contracts that splits a large salary into smaller amounts to avoid taxes. It's reported the Shanghai taxation bureau has already accepted the case and is currently conducting an investigation on Zheng Shuang.
How did Zheng Shuang get probed into a tax evasion scandal? It's unsure, but Zhang Heng, had released an audio recording and screenshots on April 26, accusing Zheng Shuang of tax fraud and the use of yin yang contracts, and allegations of animal abuse. He claims he only revealed this as there were a lot of rumors circulating online and called out Zheng Shuang's lawyer for alleging he coerced Zheng Shuang into evading taxes without evidence.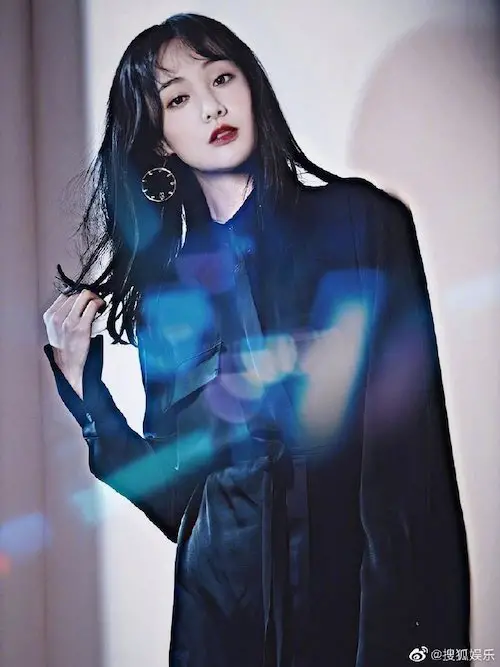 According to Zhang Heng, Zheng Shuang's original contract to film the series, "A Chinese Ghost Story" (只问今生恋沧溟), stipulated she would get 150 million RMB, but she wanted to increase the amount to 180 million RMB. After some negotiations, they got it up to 160 million RMB. The "yang" contract stipulated Zheng Shuang would get 48 million for her salary as an artist of the Xinyi Cuishanwen Film and Television Culture Company. The "yin" contract stipulated 112 million would be applied to the controlling company belonging to Zheng Shuang's mother, Liu Yan, to circumvent the ban on celebrity's high salaries that came into effect after Fan Bingbing's scandal.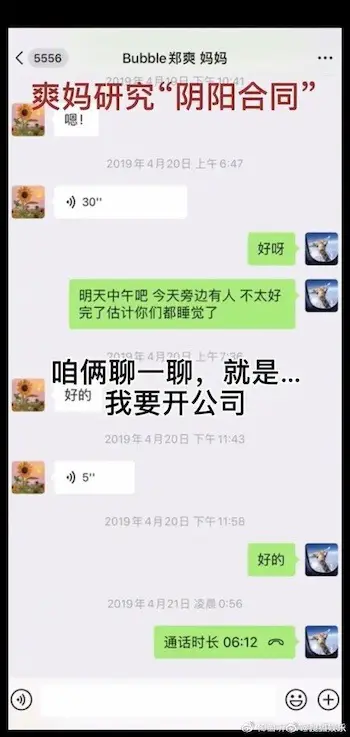 On April 29, Zheng Shuang posted on her work studio saying that the tax bureau is already verifying her contracts, taxes, and economic activity. She revealed she is cooperating with all the investigations and said the results will be announced to the public.
Aside from this, Zhang Heng also showed screenshots allegedly of his conversation with Zheng Shuang once talking about her wanting to abandon her poodle. The chat shows someone listed as Zheng Shuang saying she once had a dog that was sick and she had put it in a shoebox and covered it up, ready to abandon it. However, she ran into her boyfriend at the time, downstairs her home. He thought she wanted to take it to the hospital, so he brought them there. However, Zheng Shuang had no intentions of treating her dog as she felt the medical bills were too expensive. Zheng Shuang is allegedly seen saying, "I think taking the dog to the hospital costs more than the dog itself. If I recall correctly, it cost over 2,000 RMB. I didn't spend my money."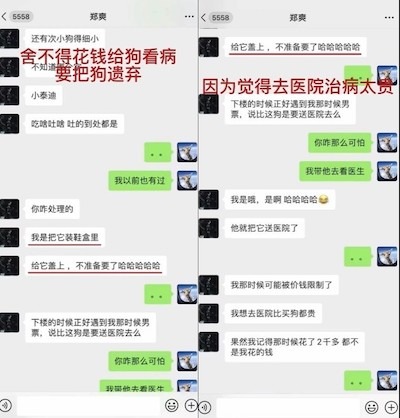 Netizens started speculating if the boyfriend was Tiger Hu. He released a song in 2018 called, "Take Everything You Want" (你要的全拿走). The lyrics contain, "Take everything you want, I'll bear the rest, leave our dog, don't matter if there's use or not. I'm afraid no one will pamper it in the future."