With a little more than 40 days left until R1SE disbands after two years together, it seemed like the group would be counting down to their graduation peacefully. However, R1SE member, Zhao Rang (赵让) was involved in dating rumors with his original company's labelmate, Zeng Shuyan (曾淑岩).
Wajijiwa Denies Cheating Allegations against R1SE's Zhao Rang from Netizen Claiming to be His Ex-Girlfriend
On April 26, dating rumors started circulating between R1SE's Zhao Rang and Zeng Shuyan, his labelmate from management company, SDT Entertainment. According to the video released by paparazzi, they claim Zhao Rang and Zeng Shuyan were spotted coming out of the same building complex on several occasions. Rumors started circulating they were living together. However, the video never shows them together.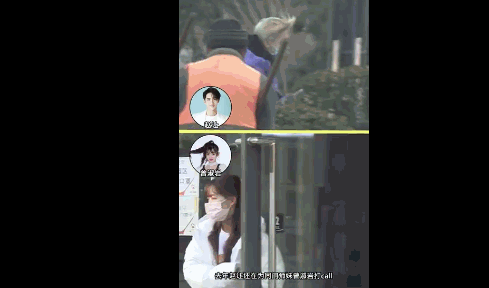 As Wajijiwa and SDT Entertainment didn't respond to the matters and weren't responsive to Zhao Rang's fan club, they issued a statement on April 27 that they would be suspending all support and data activities for him, except the fan support for the upcoming R1SE graduation concert, until SDT Entertainment addresses the rumors.
On April 28, SDT Entertainment issued a statement that their artist, Zeng Shuyan, is currently single at the moment, indirectly shutting down the rumors between her and Zhao Rang. Many fans left comments of SDT's statement asking, "Is Zhao Rang not your artist?". Zhao Rang's fan club haven't made any statement about their suspended activities since SDT Entertainment released that statement.
Zhao Rang was one of the few R1SE members without a major scandal or controversy. Last year, a netizen claiming to be his ex-girlfriend accused him of cheating, but the allegations were denied by Wajijiwa Entertainment.