With survival shows in China, the production team will always have their favorite picks they want to showcase more on the show. This might mean these trainees will get more screen time, preferential treatment, more resources on the show, or even a guaranteed spot in the debut group. In Chinese fandom culture, these trainees are referred to as "royalty" (皇族) or "royalty picks". It's a negative term as it usually means the person's popularity doesn't match their ranking.
"CHUANG 2021" trainee, Oscar Wang, was one of the hot favorites to debut in INTO1 on April 24. He was often referred to as a "royalty pick" by netizens and viewers of the show. Oscar's rank was mostly in the top 11 during the 10 weeks of competing, but during the 3rd official ranking, he placed outside of the top 11 at position 17. In the finale competition, Oscar placed 13, just 2 spots shy of debuting.
Prior to joining "CHUANG 2021", Oscar was a CUBE trainee in Korea and had previously competed on Youku's male idol survival show, "We Are Young 2020", but finished at 21st place. So Oscar not debuting with INTO1 was one of the most devastating realities. So the previous mentions about him being a "royalty pick" is moot. Oscar was recently interviewed by a blogger and was asked about being labeled a "royalty pick" in the beginning.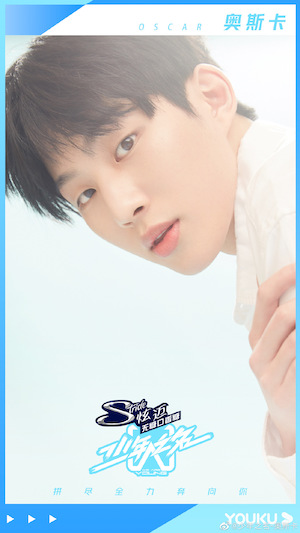 He revealed, "In the beginning, I actually thought "royalty pick" was a compliment for someone. I don't know the actual meaning of "royalty". I just thought "royalty" or "prince" were good things. In the end, it was a negative term. Regarding this, I think the program team has people they want to promote. This is not something we can control. You can't blame someone for having too much or less screen time. This is not something any of the contestants can control. You can't completely deny someone because of some of these things, including a show. The 90 of us come out of the show, I think this as just a show and it can't bring out the realest side of everyone." Oscar hopes that people will get to know someone first and then make their comments because everyone tends to have a prejudiced view point, including him in the past.