Since news of iQIYI being ordered to suspend recording for the last episode of "Youth With You 3" (青春有你3), many rumors have been circulating about the fate of the show. Things got worse when state run news agencies reported on a clip of large groups of people discarding the milk from the show's sponsor (Zhen Guo Li) after they had retrieved the QR code that is used to vote for trainees. iQIYI and Zhen Guo Li were heavily criticized by the state run news agencies for the show's policies that sets a bad social example with food wastage, which was a violation of a new law passed on April 29.
Shortly after, both iQIYI and Zhen Guo Li issued statements apologizing for the "milk pouring incident" and had announced recording for the finale night was canceled. All voting channels were stopped and they would also refund all the customers who hadn't used their milk cards yet.
Even with the statement from iQIYI, it was unclear whether a group would still debut. On what would've been the show's finale on May 8, rumors went viral that "Youth With You 3" had already announced the final debut line up with just trainees and staff members present. There was no recording or elaborate stage set up. Because of this, rumors started going viral that the debut group name was called NINEVER with the line up as follows:
Luo Yizhou
JOJO (Tang Jiuzhou)
Lian Huaiwei
Neil (Liu Guanyou)
Jerome.D (Deng Xiaoci)
Kachine (Sun Yinghao)
Jun Liu
Duan Xingxing
Sun Yihang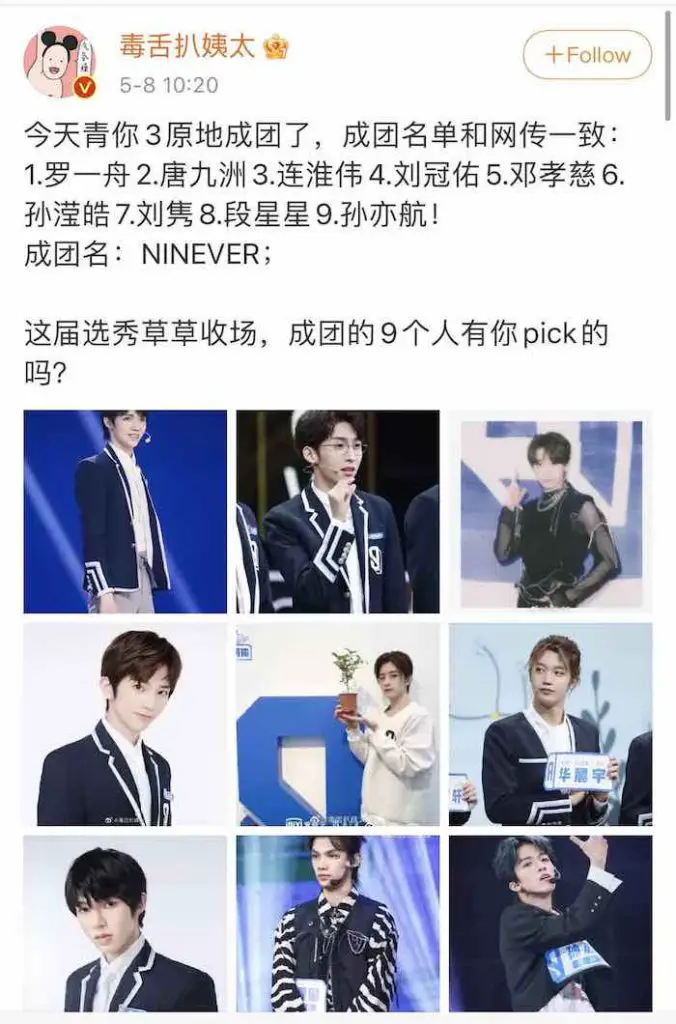 It's suspected the name was accidentally leaked by former trainee, Cao Yuxue, on his DouYin. He uploaded a video of him dancing to the theme song, "We Rock", and in the caption, he had said, "Congratulations, ninever brothers! Hope everyone can get better and better from now on!", which was later deleted.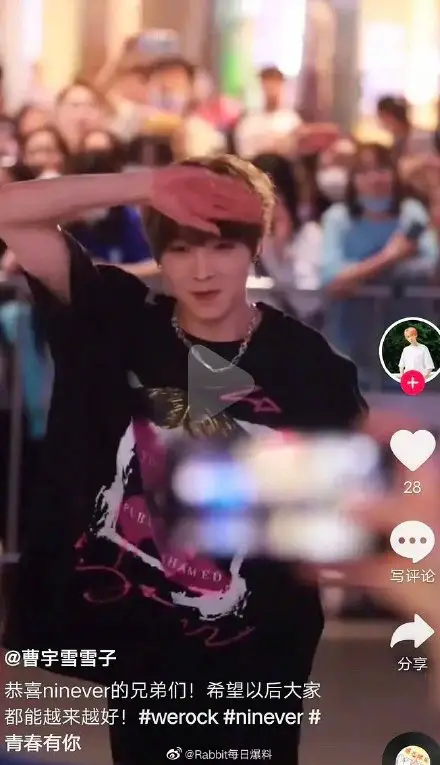 On May 9, "Youth With You 3's" program team issued a statement on the show and the rumors looming about the debut group: "At the moment, the program team has decided to terminate recording the show and cancel the finale. The program team hasn't announced any news so far. Some of the online news on the debut group and so called "Official Weibo" are false information."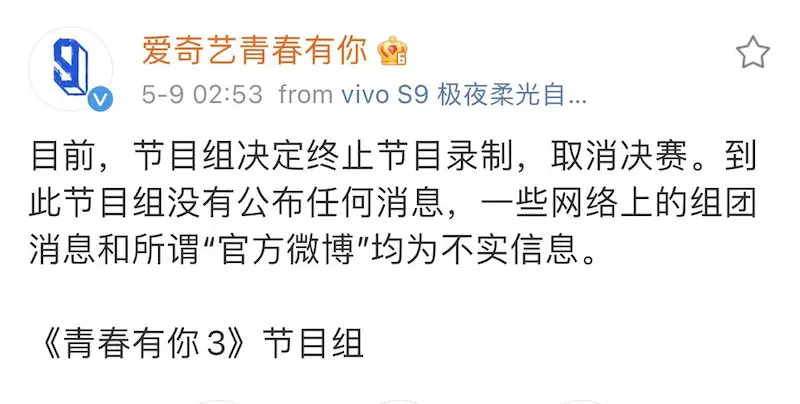 So where does this leave the trainees? There are some reports that the remaining trainees have already left Dachang, the show's filming location. As it's a sensitive time period now, there are all sorts of rumors going round claiming there won't be anymore idol survival shows in the next three years. Many fans still feel it's surreal with how everything went down from 0-100 in a matter of days that led to the show's finale being canceled.
The outcome and quick downfall of this season has been difficult for the trainees as they've spent months of hard work and time to chase after their dreams. Trainees, LilJun (Liu Xin) and Jun Liu, experienced family deaths while competing on the show and weren't able to accompany their loved ones during their last moments. Many trainees were often injured or hospitalized from over-exhaustion.
Lian Huaiwei was trending once again with the same hashtag, "Heartbroken for Lian Huaiwei", after "Youth With You 3" issued their statement on May 9. Fans and netizens expressed their sadness for Lian Huaiwei as he finished in 10th place in the first season of "Youth With You 3" and and was highly likely to have debuted in top 9 this season.