Youku had a very successful season 3 of "Street Dance of China" (这就是街舞) last year due to the high profile celebrities they invited and the batch of contestants on the show. Since the show ended last October, Youku had already announced they were doing a season 4 in 2021, but with more international dancers. In the past few months, Youku directors have teased they were trying to invite leaders from the past seasons for the fourth season.
Last month, one of the "Street Dance of China" directors was asked about the possibilities of season 3 leaders, Wang Yibo and Lay Zhang, returning for season 4. He said he was working hard to invite the both of them back, but couldn't confirm anything. In the past few weeks, there have been rumors the four leaders will be: Zhang Yixing, William Chan, Wang Yibo, and Han Geng, with filming starting at the end of May.
Even though the show hasn't announced its line up yet, there were already rumors circulating that the filming for "Street Dance of China 4" was delayed due to conflicts between Lay Zhang and William Chan arguing over billing order and their standing position. William Chan and Lay Zhang previously worked together in the 2016 series, "The Mystic Nine" (老九门).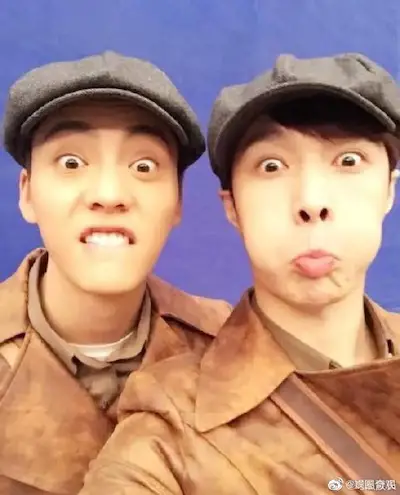 On May 14, the "Street Dance of China" Weibo issued a statement saying denying the rumors saying, "some of the statements spread by ying xiao hao accounts about 'leaders have differing opinions', 'recording delayed', 'postponed announcement', and more are inaccurate comments." They said these rumors are maliciously smearing the related artists and the show and asked for the relevant posts to be deleted.
In fact, the rumors about the leaders are changing constantly. The latest news on the rumored leaders have Han Geng, Lay Zhang, Wang Yibo, and Mark Tuan from GOT7 filming in Shanghai on May 25. Mark Tuan has recently gone to China and is currently carrying out his 2-week quarantine. The show is set to air in July.