Chilam Cheung (張智霖), who was once a car fan, has now shifted his focus to collecting art for investment purposes. It's reported Chilam Cheung started collecting art years ago and is a big fan of Japanese artist, Yayoi Kusama with over 10 pieces of her work and other artists. It's estimated his art collection is worth around 100 million RMB.
In a recent interview with the Hong Kong media, Chilam Cheung revealed that he used to be a car fanatic, but honestly said it didn't keep its value. So know he likes to invest in things that have value. He once spent 4-5 million HKD on one of Yasoi Kusama's pumpkin paintings, which is estimated to be be valued closed to 10 million HKD now.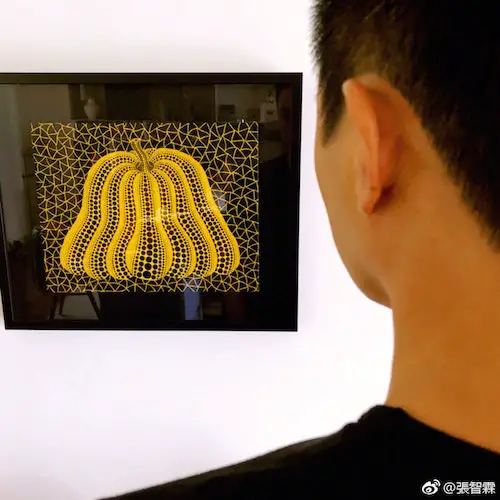 Perhaps all this collecting is to prepare for Chilam Cheung's retreat from acting and working in front of the camera. Chilam Cheung has participated in several Chinese reality shows in recent years. He revealed in a recent interview that he plans to bring his family to live in mainland China as he will be preparing for a Chinese reality show. He foresees the family will tentatively stay in China for at least a few months.
Chilam Cheung was also frank that this might be the last time he would participate in such a show. As he is turning 50 this year, Chilam Cheung said he feels his energy levels are not what they used to be. He felt it would be very tiring if he continued to stay up all night to film or train his body for concerts. Chilam Cheung also said, "If there aren't any accidents, within 5 years, I probably will be withdrawing from working in the camera."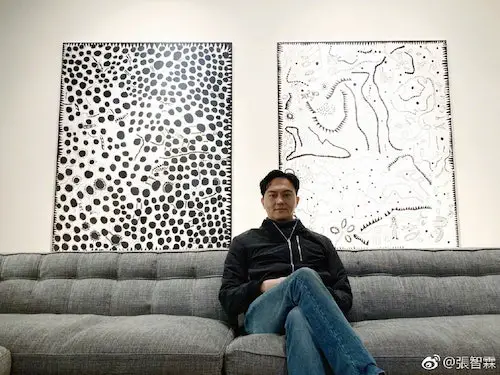 As it turns out, Chilam Cheung had intentions to hold a farewell concert, but because of the pandemic, he wasn't able to hold it. Chilam Cheung said, "All good things must come to an end. All these yeares, I have already presented the best version of me to the audience. Even if I don't work in front of the camera, I can work behind the scenes, invest in projects, or open production companies, and use all the things I've learned from being in the industry all these years.