Taiwanese actor, Talu Wang (王大陸), and Malaysian artist, Joey Chua (蔡卓宜), who joined "Youth With You 2" last year, made headlines on May 26 when the paparazzi released a video of the two of them kissing each other and being intimate. Shortly after, Talu Wang and Joey Chua quickly trended at #1 with over 6 million mentions talking about their dating rumors.
Not only were the two kissing and hugging each other, they brought flowers from a woman, and were drinking at a park after having a meal. Talu Wang is later seen carrying an inebriated Joey Chua onto his car and escorted her back to her hotel.
Watch the whole video: https://weibo.com/tv/show/1034:4641098078028257?from=old_pc_videoshow
Talu Wang and Joey Chua haven't responded to the dating rumors. They were previously cast members on the reality dating show for divorced female celebrities, "A Journey for Love" (怦然再心动). Talu Wang served as an assistant for the female guests. Joey Chua didn't end up with anyone on the show. The two were quite close on the show and even treated each other as gege (older brother) and meimei (younger sister).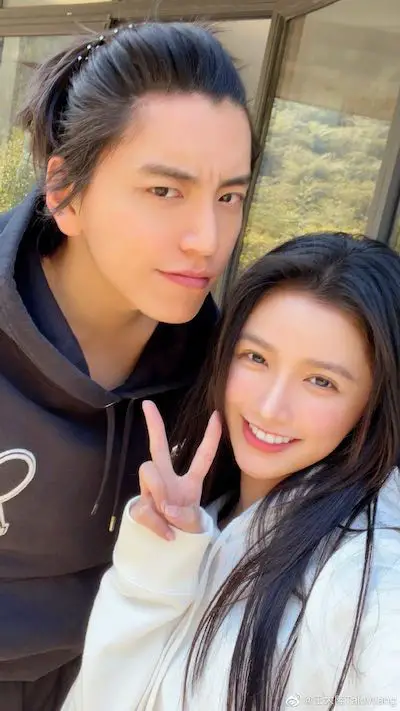 At the end of the show, Talu Wang wrote a note for each member. For Joey Chua, he said, "My only little sister, Cai Cai…You are really special and talented~ You don't just know a little bit of everything. Little follower always smiling every day. If you don't find someone for a while, ge (older brother) can support you."
The hashtag, "Feel bad for Chen Yue", was also trending in the top 20 Weibo hot search along with Talu Wang and Joey Chua's dating rumors. Chen Yue was Joey Chua's last date on the show and she rejected to develop further with him as she wanted to focus on her career.