On June 5, Taiwanese media reported Barbie Hsu (Da S, 徐熙媛), and her Chinese businessman husband, Wang Xiaofei (汪小菲), are getting divorced after 10 years of marriage. According to Taiwanese news outlet, UDN, they claim Barbie Hsu revealed there were marital problems with Wang Xiaofei and they were in the process of getting a divorce.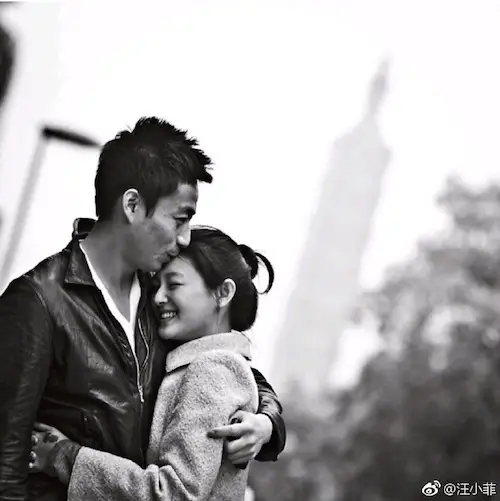 Barbie Hsu and Wang Xiaofei married in March 2011 after only seeing each other 4 times. In order to get pregnant, Barbie Hsu broke her 13 year vegetarian diet under the advice of an elder to drink chicken soup. Her mother-in-law also once said that she wouldn't get pregnant if she doesn't eat meat. Barbie Hsu eventually gave birth to her daughter three years into her marriage and her son two years later. Just this past March, the couple celebrated the 10th anniversary of their wedding ceremony. Wang Xiaofei commemorated the anniversary with a post and pictures with Barbie Hsu, including her engagement ring which has "W&S forever" engraved.
Barbie Hsu's side reportedly revealed to Taiwanese media, ETtoday, that she and Wang Xiaofei argued about a post he made about the Taiwan Affairs Office's response about Taiwanese passengers who were able to board a flight heading to Xiamen despite having a positive PCR test. In his original post, he wrote, "We have been carrying a sincere heart and have been constantly exploited and slandered by them. After seeing it for so many years, I really can't take it anymore. Following my words as a Beijinger, a bunch of shabis (stupid c*nt), the history books will definitely remember this bunch of traitors." Wang Xiaofei later edited the post twice to remove "shabi" and "traitors".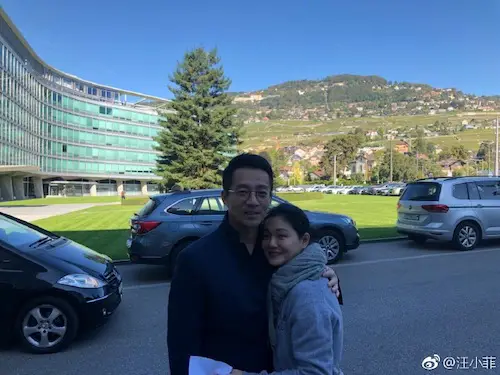 Wang Xiaofei also made another post about his family in Taiwan not being able to get vaccinated. He described it as, "It's so shameless, so inferior. This is the contrast, this is the disparity." His comments reportedly angered Barbie Hsu and had a huge argument over the phone leading to Barbie Hsu wanting a divorce. When Sina Finance reached out to Wang Xiaofei about the divorce rumors, he responded, "I don't know." He later posted, "Because I care so much about my family, I said some not so good things yesterday. During the pandemic, it is indeed easy for my emotions to get excited. I hope everyone can be safe and healthy."
The media reached out to Barbie Hsu and Wang Xiaofei's family about the divorce rumors. Dee Hsu's manager said, "No comment. Thank you!" Barbie Hsu's manager responded, "It's a fight, just some fighting words, but which couple doesn't fight. In the process of learning more." Barbie Hsu's mother told the media, "I will persuade Hsi-yuan. Hsi-yuan and Xiaofei can't stop worrying about the kids. I will let the couple to endure it first."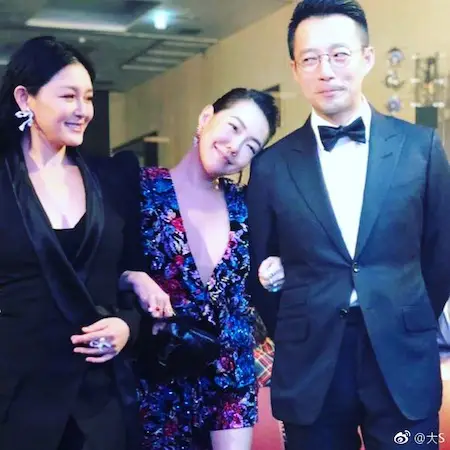 Taiwanese producer, Angie Chai, known for "Meteor Garden", reportedly got this response from Barbie Hsu when asked about the divorce rumors: "It's real, but I am doing very well. Thank you Chai-jie for your concern." As for Wang Xiaofei's mother, she said the following during a live stream, "It's not real. [They] won't divorce. It's all gossip. The wise won't buy into the rumors…"