After starring in "Legend of Fei" (有翡), Wang Yibo's (王一博) next role was as a narcotics detective, "Chen Yu", in the police crime drama, "Being a Hero" (冰雨火). There were many firsts for Wang Yibo. This was his first time playing a cop role and the heavy theme the series was a shift from his previous works. So even though the director of "Being a Hero", Fu Dongyu (傅东育), revealed that Wang Yibo was the least suitable for the role of "Chen Yu", he explains why he chose him in the end.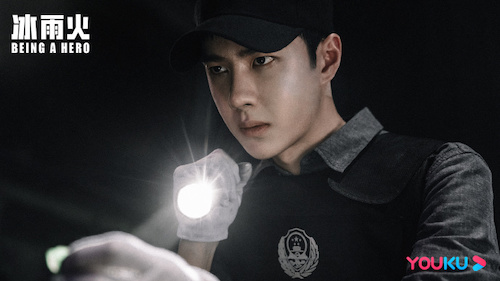 Fu Dongyu recently gave an interview with Sohu Entertainment and talked about the casting of the two male leads, Chen Xiao (陈晓) and Wang Yibo. Fu Dongyu first explains that Chen Xiao was very suitable for the role of "Wu Zhenfeng" whether it be his age or temperament. Even though they only met with Chen Xiao for 15 minutes, the team had decided he was right for the role.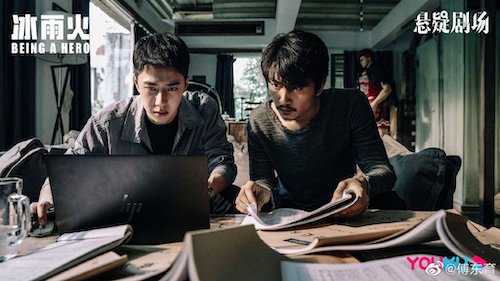 When it came to talking about Wang Yibo's "Chen Yu", Fu Dongyu frankly said, "Frankly speaking, the least alike, the least suitable, age and temperament were least suitable, all not suitable, is Wang Yibo. He is the youngest. He leans towards more gentle and fragile. He doesn't look like a police officer. In fact, he seemed a bit like a little yuppie sitting in front of me. In the end, the choice was Wang Yibo, but the decision at the time, wasn't today's Yibo."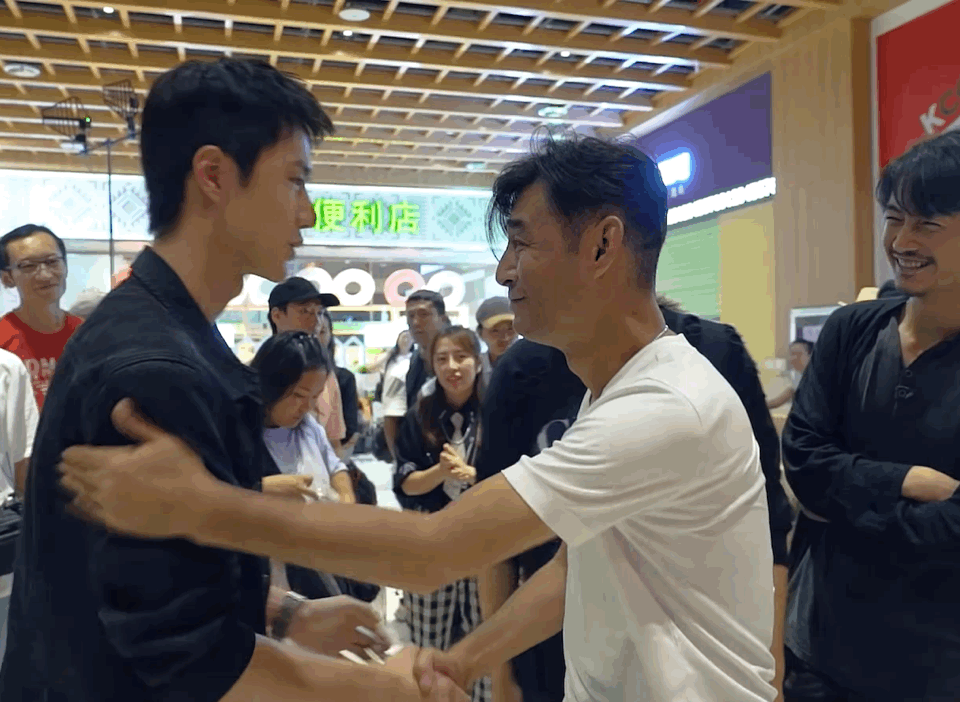 Fu Dongyu said there were other young actors that were more popular than Wang Yibo at the time and he wasn't as popular as he is today. The director doesn't know how Wang Yibo just "exploded". So how did Wang Yibo get casted? Fu Dongyu explained, "His persistence, his calmness, the clarity in his eyes, his desire, is what I saw in front of me. So I said, it's him!" Fu Dongyu said there were no objections with his selection or anyone saying to pick someone else with even more influence. They said Fu Dongyu's choice was acceptable and that they would listen to him.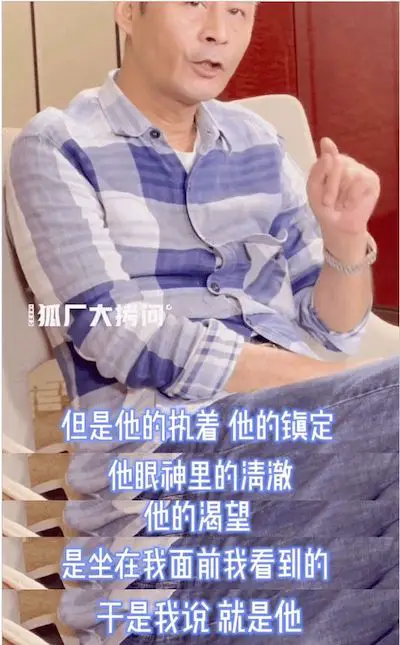 In an interview with VOGUEfilm last year, Wang Yibo revealed filming "Being a Hero" left him with "a deep sense of accomplishment." There was a crying scene in the series in which he described, "I've never cried like this before. I really cried out all my own emotions." Wang Yibo had also revealed this was his first time working with so many seniors with rich experiences and left him a little bit nervous at first.
Many fans are anticipating the release of "Being a Hero", which will be aired on YOUKU.