Jin Chen (金晨) was the subject of dating rumors once again after paparazzi spotted her with a male friend. On June 11, paparazzi spotted Jin Chen coming out of a bar with a male friend late into the night. The two looked a bit tipsy and were holding onto each other. After Jin Chen was driven back to her home, her friend was driven back to his home. He had to be escorted by the driver.
According to reports, it's said Jin Chen had kissed her male friend after they got onto the car. Dating rumors started circulating and got Jin Chen trending. She responded to the rumors on June 11, saying, "You guys are helping me arrange it so clearly. Can' see anything and said it was a hugging kiss. I was hugging and kissing my good friend of 10 years? I just wanted to have a nice meal. Paparazzi friends, don't squat around for me. There won't be any results filming me in this hot weather.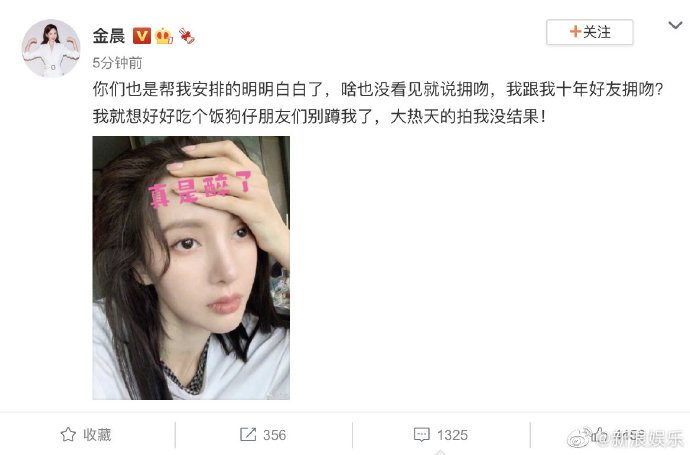 Jin Chen has been the subject of many dating rumors in the past two years. In 2019, she was rumored to be with Jeffrey Tung. However, he announced he was single not too long after the rumors were spreading. Last year, she was rumored to be dating Juck Zhang, Jia Nailiang, and Li Yifeng, who all denied the rumors.