On June 15, former "Youth With You 3" trainee, Wang Haoxuan (王浩轩), released a diss track titled "Chu Zhang" (除蟑, which translates to "wipe out cockroach"), directed at INTO1 member, AK. The "zhang" from the track name "Chu Zhang" (除蟑) is part of the word for "cockroach" (蟑螂, zhāngláng) in Chinese and a play on the "Zhang" in AK's Chinese name, Liu Zhang (刘彰, liú zhāng). Antis have also used "cockroach" to refer to AK.
How did the beef between Wang Haoxuan and AK start? On June 13, someone on Douban started a thread on AK about alleged posts he made when he was around 15-16 years old on the Chinese social networking site, Qzone (QQ空间). Some of the alleged posts were derogatory and sexual comments directed towards girls/women and their bodies.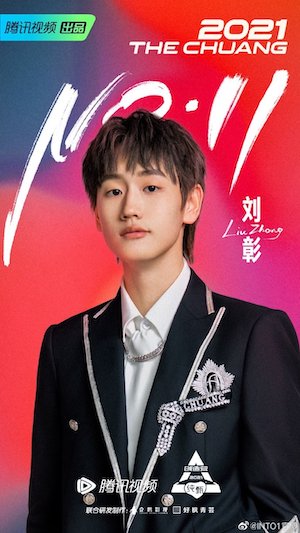 The hashtag, "Liu Zhang QQ空间 comments" were immediately trending in the top 20 hot search on Weibo. The topic caught the attention of Wang Haoxuan who said, "Do you have to issue another apology letter, Mr. AK?" and tagged him. This is in reference to AK's rap performance of his song, "A Letter of Apology", on "CHUANG 2020", which was in response to his old diss track directed towards idols, Cai Xukun, NINE PERCENT, and fan girls.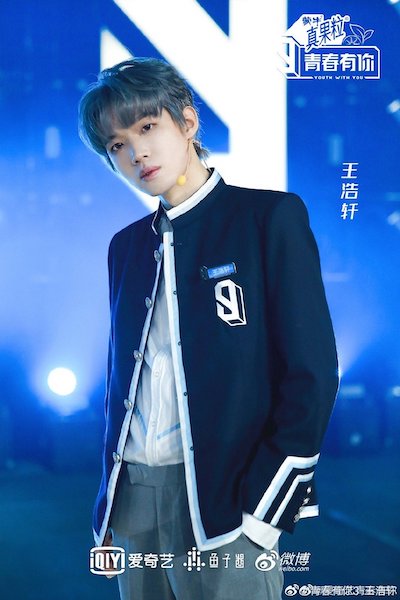 Wang Haoxuan, who is also a rapper, previously completed on "The Rap of China 2020" and finished 49th on "Youth With You 3". He made another post on June 14 after discovering AK had previously dissed him in one of his tracks. His post said, "It turns out Mr. AK had dissed me before. Then I won't type anymore. Wait for my diss tomorrow night." The line in question from one of AK's tracks said, "Be yourself. Don't be like Wang Haoxuan."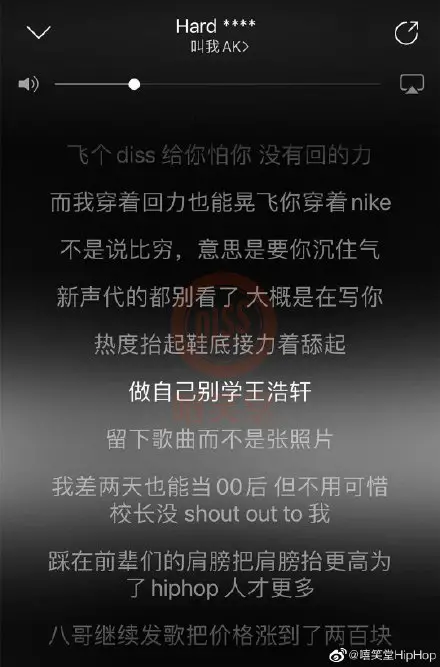 As promised, Wang Haoxuan issued his diss track, "Chu Zhang", for AK on June 15 and even wrote, "A song 'Chu Zhang' for Mr. AK" and tagged him. Not only did he do a diss track, he even made a music video for it.
Link to Wang Haoxuan's diss track: https://weibo.com/tv/show/1034:4648462621540443?from=old_pc_videoshow
Notable lyrics from the track include:

"Yo AK, let me tell you something. I just bought a batch of insecticides to kill some pesky cockroaches."

"Little AK, who once would never apply foundation, what brand of cosmetics do you wear now?" This is a direct clap back against AK's diss against NINE PERCENT: "Even if you take down all of NINE PERCENT's songs, you guys won't be mad either because their only business is their faces and foundation…Fan circle girls, yell at me if you can catch me, but I don't wear foundation."
"Forcing your way into a group you don't belong in. Tell me whose place did you steal?"

"Remember to respect women. Please don't retreat when you run into problems. Look, it's still them who is helping you right now. Don't you feel guilty?" In AK's diss track, he also dissed fan girls particularly said he had beef with NINE PERCENT fan girls.
"You were eliminated three times on 'Rap for Youth', you ran to CHUANG and acted like a king."

"Seeing you hang to the bottom (rank) of someone else's boy group with a forced smile all day long." AK debuted in 11th place in INTO1 through "CHUANG 2021".

"Don't be too arrogant, today is the time to slam dunk on wiping out roaches."
Some netizens and fans of AK have accused Wang Haoxuan of trying to gain clout and trend with his diss track as he included the hashtag "Slam dunk Wang Haoxuan diss Liu Zhang" and also went as far as creating a MV. Wajijiwa nor AK have responded to the diss track.