While TFBOYS have been primarily promoting as solo artists in recent years, they still hold their anniversary concert each year and attend group activities when necessary. However, there are rumors each year that the group is disbanding. With their 8th debut anniversary coming up, rumors went viral on June 14 that the group was disbanding.
The rumors stated TFBOYS' contract was already up in April and that "only one person renewing their contract is true. The other two not renewing is also true. The three of them have already ended is also true." The justification for the disbandment was on the basis that TFBOYS didn't attend the "Spring Gala" together, didn't have any new songs, and didn't have their anniversary concert.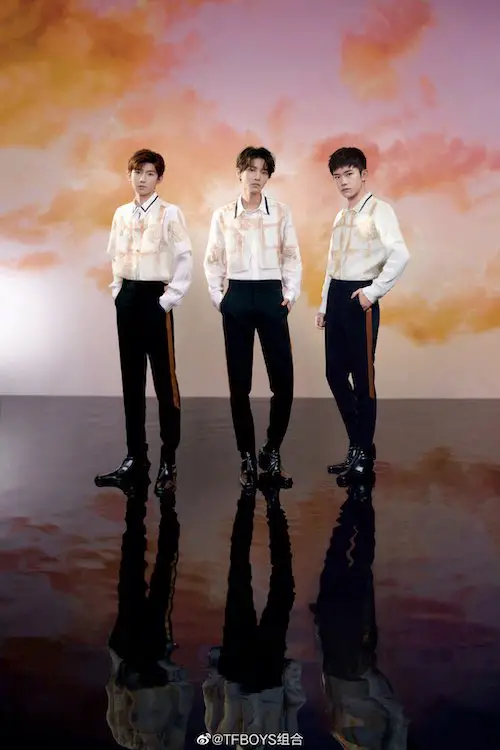 On June 15, the rumors went viral with the hashtag "TFBOYS disbanding" trending at #1 with over 7.9 mentions at one point. However, netizens and fans were keen on not believing the rumors as they've stated TFBOYS has a 10 year contract and it's not up yet.
After much speculation, TFBOYS' management company, TF Entertainment, issued a statement denying the rumors. They said, "Recently, there have been online rumors spreading about TFBOYS disbanding or on the verge of disbanding. My company solemnly declares: The aforementioned rumor is not consistent with the facts. Those who published the above information need to delete those false rumors immediately. My company reserves the right to take legal action against the malicious rumor mongers."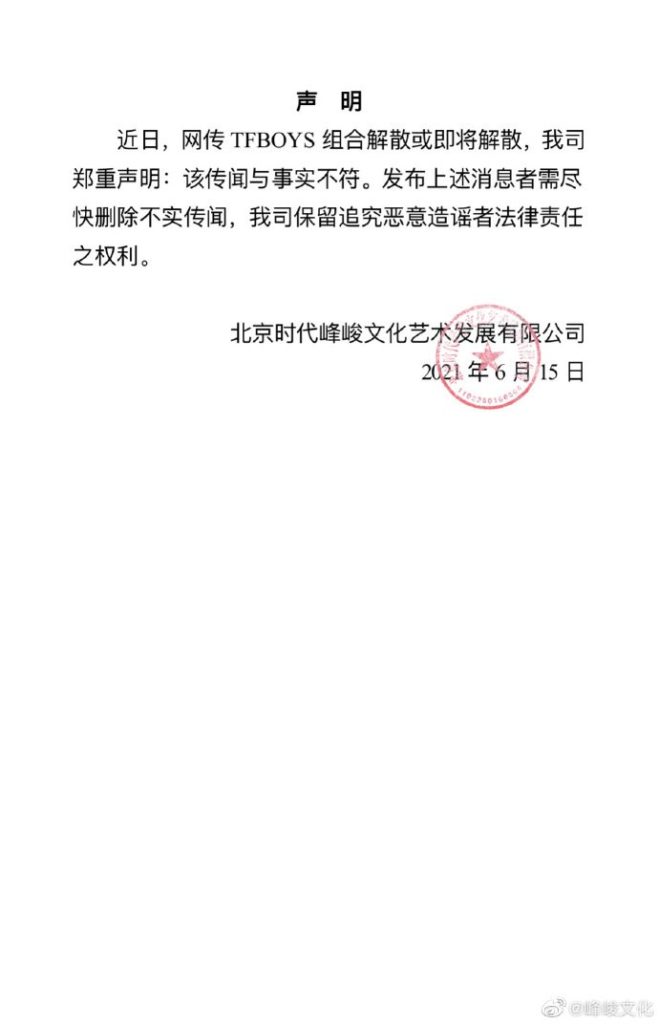 Karry Wang Junkai, Roy Wang Yuan and Jackson Yee's respective studios all liked the post from TF Entertainment denying the disbandment rumors.