After Stephy Tang (鄧麗欣) and Wang Zi (邱勝翊) announced their break up last week, there have been subsequent rumors about the reason for their split. There were reports saying Wang Zi had broke up with Stephy Tang because he was busy partying and later got involved with a Taiwanese stylist. In addition to that, it was rumored Stephy Tang was pressuring Wang Zi to get married, but he wasn't ready, which led to their eventual break up.
On July 5, Wang Zi responded to the rumors saying, "Reports without any evidence, it's very helpless. But it's okay, in these 10+ years, the people around me know my character very well. 'A wise person doesn't believe in rumors'." The innocent knows they're innocent, have a clear conscience, always maintain kindness."
Wang Zi's agency also refuted the rumors saying, "Wang Zi doesn't smoke, doesn't drink, doesn't go to night clubs. He has always been an artist that has high expectations of himself. There was no so-called female friend intervening. The content doesn't match with the facts. Don't waste any more media resources."
Wang Zi's band mate from Lollipop and JPM, Liljay, also defended him, saying, "There is no way he went to stay over at a home of female friend that is not his girlfriend. In fact, his rent isn't cheap. With his stingy personality, whatever he says, he will still live well and full at home." Liljay also said Wang Zi doesn't have any bad habits.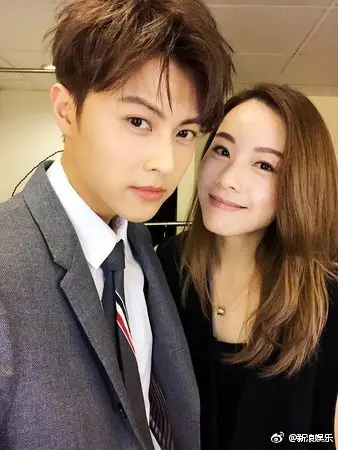 Stephy Tang also wrote a post sticking up for Wang Zi, saying, "He is an extremely kind, extremely good, and traditional man. He has good morals, treats his family well, treats his friends well, and also treats himself well. So he also really cherishes his own body, doesn't smoke, doesn't drink, doesn't like the nightlife. People that know him know his character very well. Please don't make any more speculations. Thank you!".
Wang Zi responded with a bunch of bowing emojis to Stephy Tang's post.
Credit: hk.on.cc