It was YUE HUA Family's 12th anniversary celebration banquet on July 16 with the concert held the following day in Macau. Wang Yibo (王一博) performed his single, "Wu Gan" (lit. No Sense/No Feeling 无感), in front of a green ocean where fans were holding up placards and light sticks with his fandom color.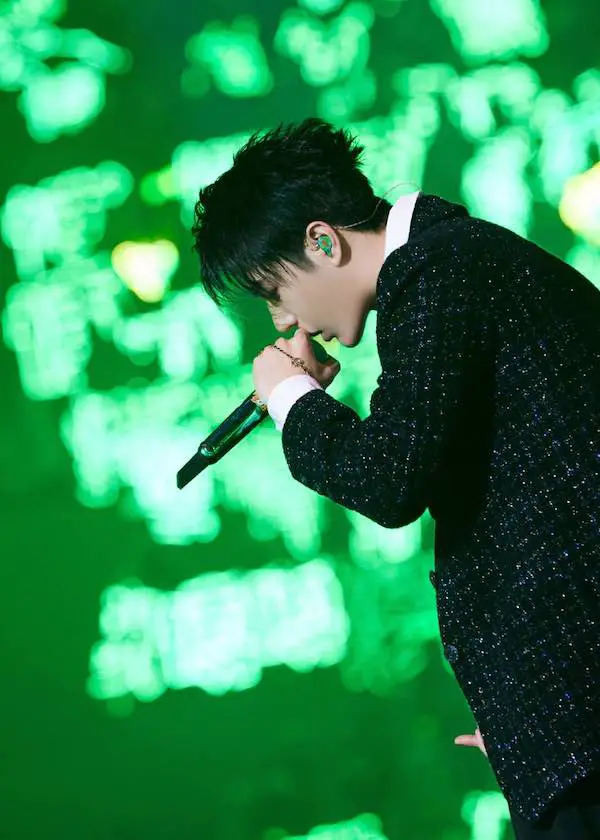 However, after the concert was over, there were discussions among Chinese netizens that one part of the music from Wang Yibo's dance performance was similar to EXO's "Lotto". Netizens did a comparison between both songs and Wang Yibo's stage performance was accused of plagiarizing EXO.
Video comparison: https://weibo.com/tv/show/1034:4660335907635242?from=old_pc_videoshow
On July 18, the arranger responsible for Wang Yibo's "Wu Gan" performance at the concert, Yu Yeong Jun, known as "Nomasgood", clarified the plagiarism accusations with a post on his IG story. Nomasgood posted his clarification in Chinese and Korean through IG story. He explained that he has never listened to "Lotto" before. He said the part that's being accused of plagiarism was from a sample that downloaded legally after he bought the license/credit for it on the royalty-free music website, Splice.com. Nomasgood listed the name of the sample he used was from, ZENHISER's "TRAP VS TWERK". He felt this sample was suitable for the stage performance and he paid for it through a legitimate transaction, "So there doesn't exist any illegal or so-called plagiarism issues."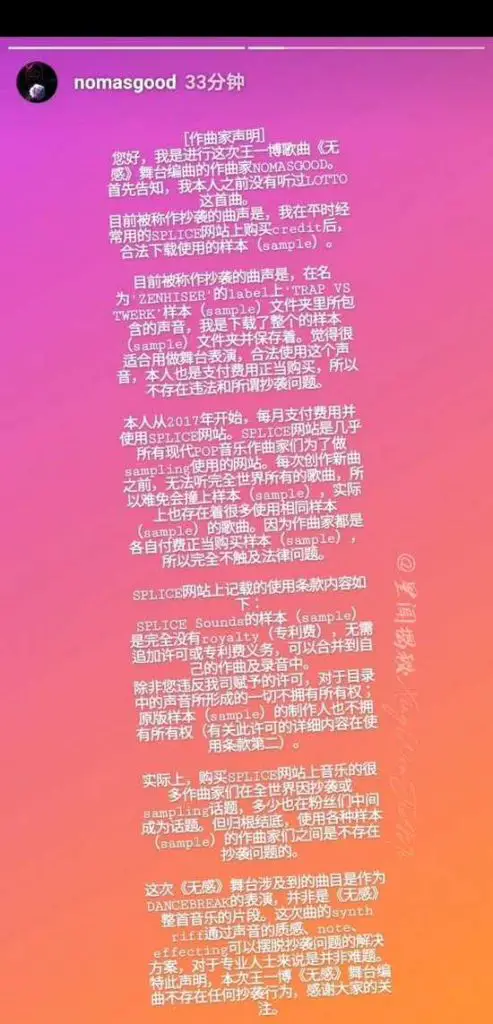 Nomasgood also explained that the sample he bought was only used for the dance break in Wang Yibo's stage performance and wasn't inserted in the original song. He reiterated that the arrangement for Wang Yibo's "Wu Gan" performance doesn't contain any plagiarism.