On July 19, Kris Wu (吴亦凡) personally denied all the allegations brought forth by soon to be 19 year old college student, Du Meizhu (都美竹). Kris Wu claimed he only met Du Meizhu once at a gathering last December and said nothing like drug rape, underage, luring and raping occurred. He also said if any such behavior existed, he would go to prison himself. Kris Wu's studio also followed up with another statement claiming Du Meizhu fabricate the chat records and Weibo and WeChat accounts and said they have already filed a police report and waiting for the judicial procedure to progress.
After Kris Wu made his statement, he took over the hot search trends on Weibo. Additional brands such as Lancome, Liby, Seeyoung, and more continue to cut their ties or issue statements saying their contracts with Kris Wu had already ended prior to the scandal. One hashtag, "Girls Help Girls", was trending at #1 with over 11 million mentions at one point, which had netizens showing support and uplifting other girls to be brave and come forward.
Kris Wu was trending again when former SNH48 member, Zhang Dansan (张丹三), revealed her chats with Kris Wu in which he added her on WeChat through a mutual friend in August 2020. Zhang Dansan said she had only thought about interacting with him as a junior who admired him as a senior and stated she wasn't a fan of his. In their first interaction, Kris Wu is allegedly seen telling Zhang Dansan that he had wanted to meet her previously when he saw her and that he really likes her and said she was really good looking. Then he proceeds to ask her, "Are you normally well-behaved?" When she asks him to explain what it means, he goes, "In relationship aspects." She tells him it's hard to answer and pushes the question back to him. He says, "I am very well-behaved. I hope my other half will be well-behaved. I actually really want to date and look for a girlfriend, but I haven't met her yet, that's why I really like you."

In the next screenshot, it shows Kris Wu asking Zhang Dansan, who was at Hangzhou at the moment, to come visit him in Shanghai. She refused to make the trip as she felt he should go to her if he wanted to see her. Kris Wu tells her that she won't regret if one she sees him and reiterates that he really wants to find someone to love and that he really liked her after seeing her. Zhang Dansan still refuses and insists that he's the one that wants to see her. He explains that he can't go because of his status and asks why she can't be understanding.
In one next screenshot, Kris Wu says he had wanted to meet her ever since he saw this picture of her online from the prior month. Zhang Dansan says her looks are about the same as everyone else. Kris Wu reportedly tells her that not everyone can have a body like hers and said her skin was "very white". Kris Wu once again tells her that he thinks she's very well-behaved and that he likes well-behaved girls and also, "If you're dating and want to get married, then you definitely have to find a girl that is clean."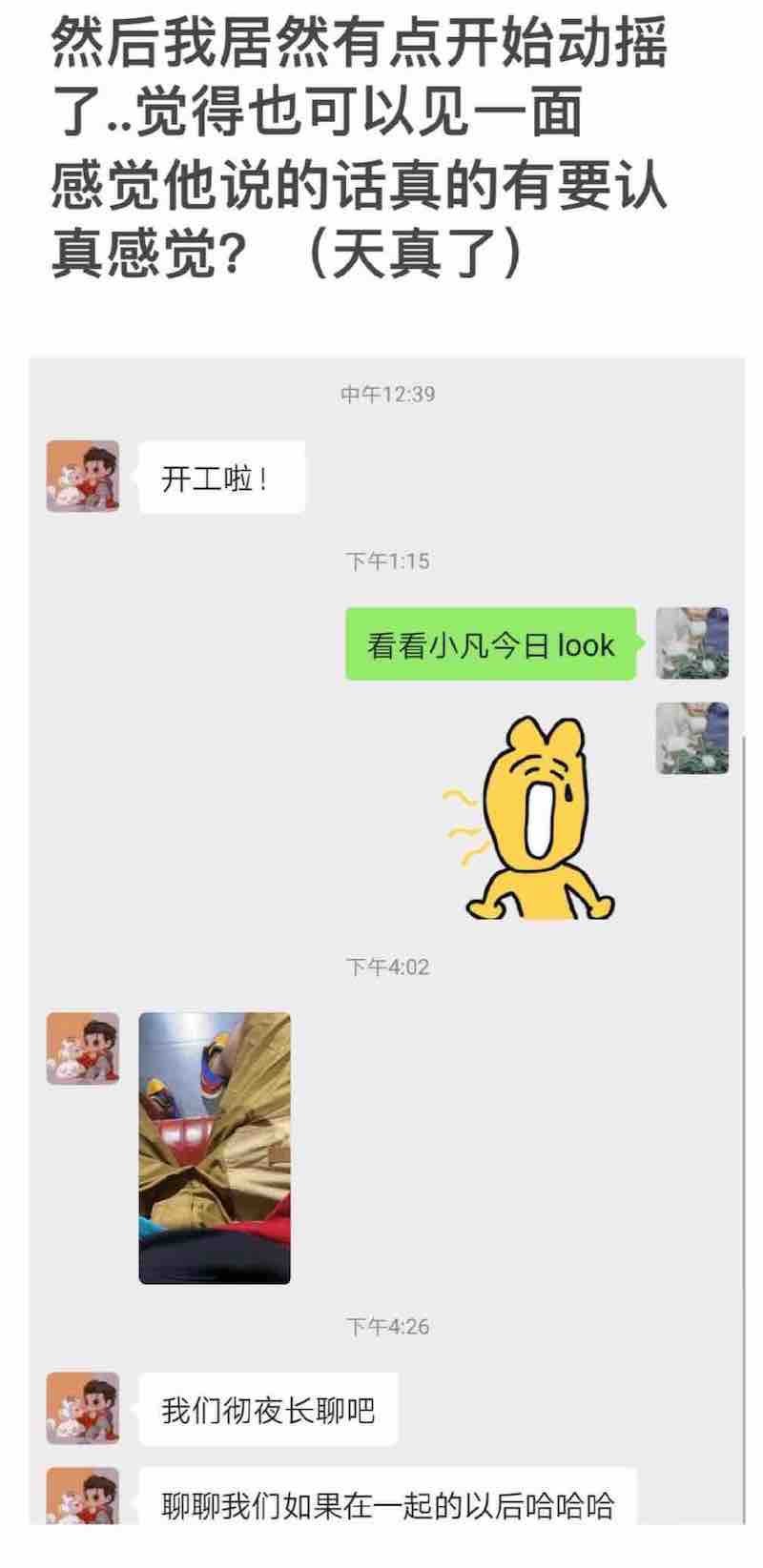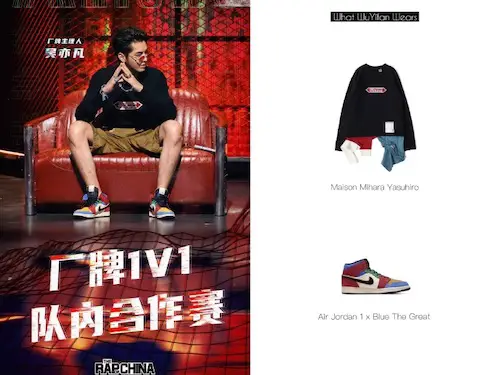 It gets weird when they talk about relationships and Kris Wu reportedly asks her if she is a "母胎solo" (wutai solo, Mother's womb solo), which is a Chinese slang to represent someone that has been single since they were born and has never dated before. Zhang Dansan responds, "Don't tell me you are [single since birth]?". He says no and asks her again. She tells him, "In terms of love, I've always yearned for it". He then asks, "Did you date long? Did you foolishly hand over everything completely?", meaning if she is a virgin. Zhang Dansan responds with a question mark. So Kris Wu clarifies, "That is did you guys have any sexual relations?". She responds to him that it's a weird question. He tells her, "It's because I like you. I'm afraid you"ll be cheated by someone." Zhang Dansan tells him this questioning is very disrespectful to women and asks him to explain what he meant by, "hand over" and "completely". Kris Wu says he didn't mean to disrespect and says, "I wanted to say a girl's first time is very important, don't give it away easily." Zhang Dansan asks, "Is it not important for boys then?" Kris Wu tells her, "How can boys have a first time?" When Zhang Dansan turns it back on him and asks, "Did you foolishly hand over everything completely?" He responds with "…" and says he doesn't want to talk about this anymore. He apologizes and said he shouldn't have asked.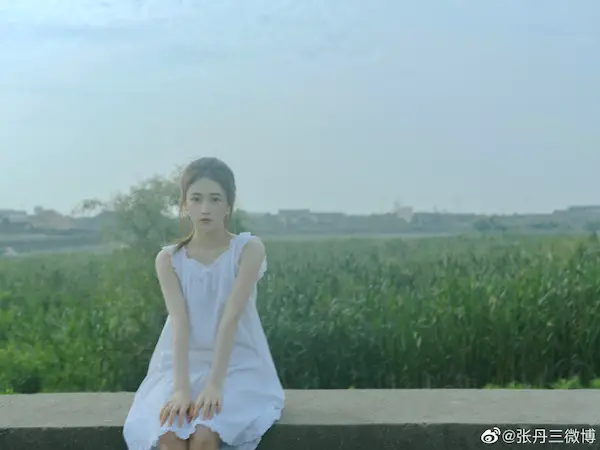 In the next screenshot, Kris Wu is once again seen asking Zhang Dansan to meet her in Wuyang. She refuses due to her schedule, but Kris Wu insists and says he really wants to see her and asks her to move her schedule around. In the next screenshot, Kris Wu says he's starting work and Zhang Dansan asks him to send a picture of himself. He sends this picture and says he wants to chat all night about their future if they get together.
In the final two screenshots, Zhang Dansan finally agrees to meet up with him in Shenzhen as their schedules allow it and she was originally going there to visit friends. She eventually met Kris Wu at a hotel in Shenzhen during her trip to visit friends. He explained they were meeting at the hotel as it was inconvenient for him because of his status. Zhang Dansan explained nothing happened that would make her regret it afterwards. She said it was fortunate that she was "slow" in her actions and had decent alcohol tolerance. She said they only ate and played games. They ate fried chicken and she told him that she liked the chicken skin. So he proceeded to feed her with his mouth and told her to bite it. Zhang Dansan also said he repeatedly tried to hug her and that it was awkward. He also reached to grab her breast, but she rejected it. She also said he told her that he must have the car he likes and just like "you must f*ck the girl if you like her".
Lin Xiya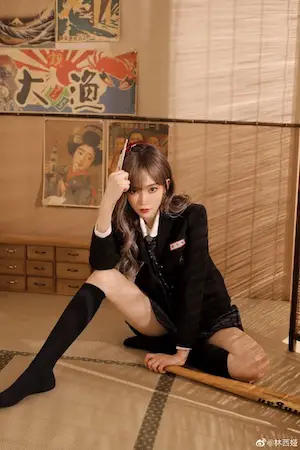 Kris Wu's former rumored girlfriends also posted in light of the allegations. Lin Xiya (林西娅) was a former SM trainee and later debuted in Korean girl group, RaNia. She was a rumored girlfriend of Kris Wu's back in 2014 when a picture of her and Kris Wu in bed was leaked from her phone. Lin Xiya was lambasted by Kris Wu's fans and accused of photoshopping the picture to gain clout.
On July 18, she had wrote, "Seven years, justice? You, bring it on." She also commented this under Kris Wu's post, "Be patient and keep calm, wait for me."
Luna Qin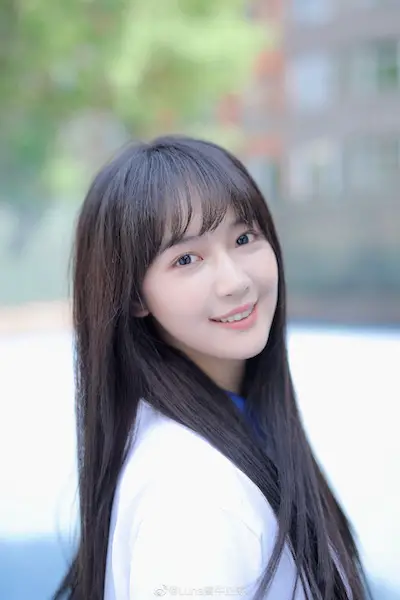 Former "Youth With You 2" contestant, Luna Qin (秦牛正威), also received massive hate back in August 2019 when she was rumored to be dating Kris Wu after they were seen holding hands. She was accused of hiring paparazzi to record her and Kris Wu together. She later denied the rumors in a post, in which she says, "I've always respected Wu-laoshi (teacher), no dating, no videos, no stories." On July 18, Luna pinned that post to the top of her Weibo page in response to Kris Wu's scandal.
Wei Yuxin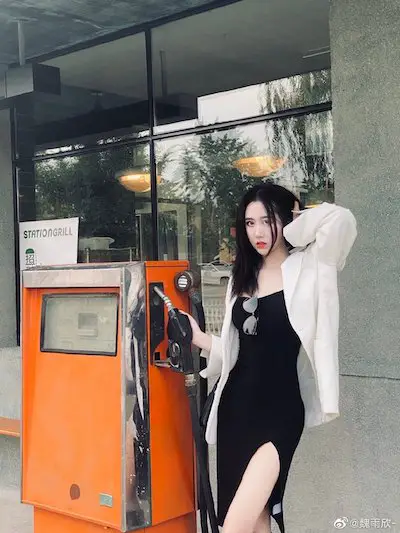 A netizen by the name of Wei Yuxin (魏雨欣) is/was a college student at the Beijing Film Academy. She decided to share her story despite hesitating back and forth. She showed screenshots of her conversations with someone suspected to be Kris Wu. His profile picture from these chats match the one from Zhang Dansan's screenshots. Her screenshots show that she had previously sent money to Kris Wu in the amounts of 520 and 5,200, which represent "I love you" in Chinese. However, he returned it back. Kris Wu had also transferred 36,666 to her account. Kris Wu is seen using "guai" (good, well-behaved, obedient), quite often in his chats with Wei Yuxin. Their last correspondence dates back to October 2020.
Yu Jiayi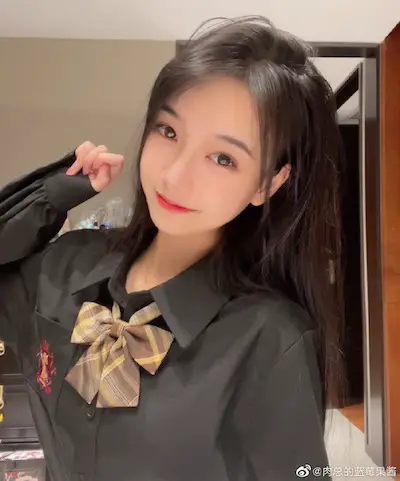 Another former SNH48 member, Yu Jiayi (於佳怡), posted her screenshots with someone she referred to as "Mr. Fan". This person is suspected to be Wu Yifan. In the screenshots, he allegedly told her that he would protect his future daughter well. He recounted once seeing a mother say, "I taught my daughter how to protect herself for 20 years, but you didn't tell your son not to go hurt her." Kris Wu said he felt hurt reading that and has always been careful in this aspect, "Unless I am going to be with the girl or else I wouldn't hurt her. Unless it's the type of girls that play round, then whatever. They might even think they got a great advantage."
"Xiao Lü Classmate"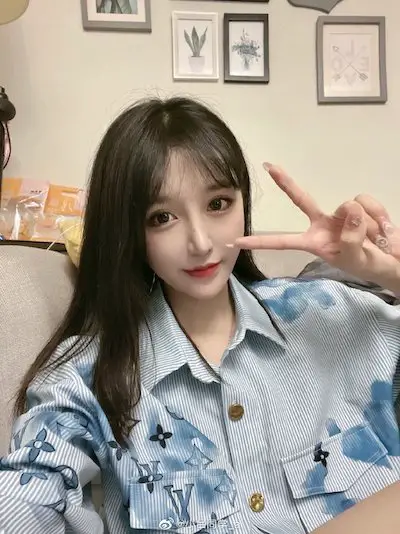 An internet celebrity by the username "Xiao Lü Classmate" (小吕同学) reveals Kris Wu's methods haven't changed since 2 years ago. She was allegedly given 30,000 RMB in hush money back in August 2019 when his dating rumors with Luna Qin surfaced. The hush money was for her to delete a post where she alleged Kris Wu's assistant pursued her for half a year. She said they thought she should be living with them since they pay her. They deleted her from their contacts when she refused to live there. She revealed that Kris Wu had slept with her good friend last week and then his dating rumors with Luna Qin were revealed the current week. She also said that Kris Wu had looked for one of her girls in LA. In one of the chats, Xiao Lü is seen conversing with someone reportedly from Kris Wu's side asking her and another friend to go to an event as the other party tells her he, presumed to be Kris Wu, wants to continue drinking. She asked them which girl would be staying the night and they responded they didn't know.