After much rumors about Dilraba (迪丽热巴) and Simon Gong Jun (龚俊) collaborating on a drama, they were finally announced as the leads in the YOUKU backed costume drama, "An Le Zhuan" (lit. Legend of An le, 安乐传), on July 20. "An Le Zhuan" is adapted from the novel, "Di Huang Shu" (lit. Emperor's Book, 帝皇书), by Xing Ling (星零). Liu Yuning (刘宇宁) joins the main cast alongside Dilraba and Gong Jun. The series reunites Dilraba and Liu Yuning after collaborating in the drama, "The Long Ballad".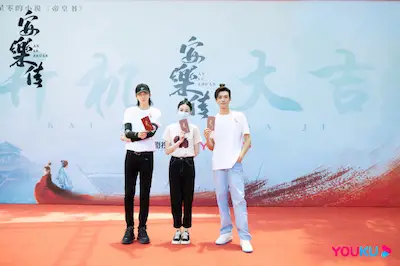 Dilraba plays "Di Ziyuan", is a righteous person who cares for the people and a princess of the Di family, who controls the imperial army. She becomes a commoner and an orphan of the Di family after they were annihilated 10 years ago for wrongful conviction of collusion with foreign enemies. Not willing to be deterred by fate, she becomes a bandit and changes her name to "Ren Anle". She decides to find a place for the people who have suffered from the war and create a peaceful living community for them. At the same time, "Ren Anle" is investigating for the truth to get revenge and seek justice for her family. Her care for the people gets recognized by the crown prince, "Han Ye" (Simon Gong Jun), and she becomes his top aide. With "Ren Anle's" help, "Prince Han Ye" is able to solve some crucial cases. At this time, war breaks out on the border, in the end "Ren Anle" saves the people and wins the war narrowly. With "Prince Han Ye's" help, she successfully infiltrates the palace, but becomes conflicted when she develops feelings for "Prince Han Ye", while plotting revenge for her family.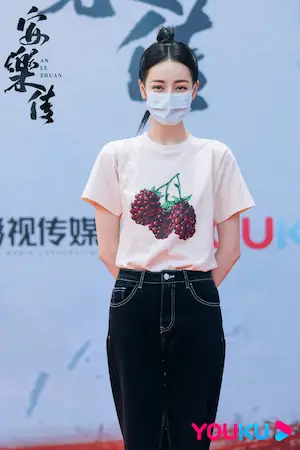 Simon Gong Jun plays "Prince Han Ye", of the Han family, who holds power of the Jing empire. He already knew "Di Ziyuan" when they were young. She was arranged to be the princess consort of "Prince Han Ye", but all that changed when her entire family was annihilated. "Prince Han Ye" tampered with the imperial edict that helped save "Di Ziyuan" and her younger brother, "Di Jinyan". Since then, he has kept the consort position empty, but because of increasing pressure from the royal court, he is forced to allow one person to enter the palace. Years later, he finally meets "Di Ziyuan" again, but she is now "Ren Anle". He loves "Di Ziyuan" deeply and is willing to sacrifice everything for her, including his own life. He feels guilt-ridden by his family's actions upon the Di family and vows to protect her forever. In order to atone for the sins of the Han family and in exchange for "Di Ziyuan's" life, he sacrifices his own life.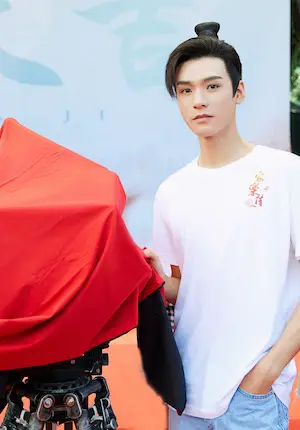 Liu Yuning plays "Luo Mingxi", the youngest court official of the dynasty. He is childhood sweethearts with "Di Ziyuan" and loves her deeply as well. The day she was born, "Di Ziyuan" was given a jade pendant, which decided on their arranged marriage, all unbeknownst to her. "Luo Mingxi" is the only person who knows about "Ren Anle's" real identity since the beginning. He protects "Di Ziyuan" under the identity as an older brother. In order to protect her, he has imprisoned the fake "Di Ziyuan" and gathered the old troops of the Di family, selecting talent that could be used. "Luo Mingxi does everything for "Di Ziyuan" that she can't do so that she could return to the capital without any worries.