Yang Mi (杨幂) and Hawick Lau (劉愷威) announced their divorce back in December 2018. Ever since the birth of their 7 year old daughter, Noemie Lau (小糯米), she resided in Hong Kong and was raised by Hawick Lau's parents. After the divorce, she continued to stay in Hong Kong and was taken care of by Hawick Lau and his parents, while Yang Mi stayed in China.
Because of the pandemic, it was reported Yang Mi and Noemie Lau haven't been able to see each other in a year. Lau Dan (劉丹), a veteran actor in Hong Kong, admitted it has been a year since they last saw each other in an interview with Oriental Daily News on July 19. When asked if he saw his granddaughter video chatting with Yang Mi, he said, "I don't know if they have, but Noemie has a cell phone for her to use, which she uses in limited capacity."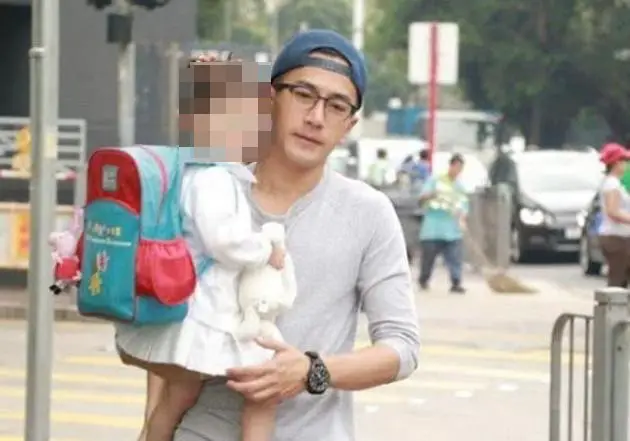 On whether she has heard from Noemie Lau saying she misses Yang Mi, he said, "That I haven't heard. It's hard to see each other because of the pandemic."
After this news made it to Weibo, it trended at number 1. Lau Dan's comments sparked a lot of backlash from netizens and fans who felt he made Yang Mi to look like an unfit mother and hurt her image. Top comments include, "Yang Mi is quite tragic, the ex-husband's family is always talking all day long.", "Beijing is very safe, why not let Noemie come to Beijing?", "This old man is quite annoying.", "Is this instigating conflicts between mother and daughter? Lau Dan might not know everything on whether Yang Mi and her daughter are often chatting or have other interactions.", "When will the Lau family bring Noemie to Beijing to see her mother? Why must the mother go to Hong Kong? Also, is there a point in saying something that you're not sure about? Really speechless at this family.", "Our mainland is so safe, why not bring the child to Beijing and she can see her maternal grandparents? Why is that when Hawick Lau was studying the script you can shut your mouth and not say anything, [but] talking about your former daughter-in-law every now and then."
Before their divorce, Yang Mi was often criticized for not visiting her daughter. There were reports she had only seen Noemie Lau 33 times in one year.