It has been 3 days since Tencent's drama, "You Are My Glory" (你是我的荣耀), starring Yang Yang (杨洋) and Dilraba (迪丽热巴), aired on July 26. The long awaited series has already amassed over 200 million views just two days into its release. Tencent has been doing a great job promoting the series and the couple through BTS clips, promo videos, and pictures. Dilraba and Yang Yang's undeniable onscreen chemistry translates offscreen and have left netizens talking about their CP feels, which trended on Weibo.
Aside from these clips, Yang Yang and Dilraba also followed each other on Weibo on July 26 at 04:24 pm, which represents April 24, China's National Day of Space Flight.
Tencent held a fan meeting on July 28 with the cast and crew to promote the series. Yang Yang and Dilraba were asked to re-enact photos from the series. One particular photo is of "Qiao Jingjing" and "Yu Tu" caressing each other. She just finished a work event and she had "Yu Tu" all dressed up waiting for her at the hotel. The MC asks, "Ooh, so afterwards, they have an intimate interaction?" Yang Yang responds, "You'll find out after watching." MC then asks, "Do you want to re-enact the scene you're all dolled up or waiting at the hotel?" Yang Yang and Dilraba just awkwardly laugh and the MC just asks them to re-enact the photo.
During the fans Q&A session, Yang Yang was asked if he knew what "BG感" (BG gan, BG feels) meant. He looked at Dilraba and affirmatively said, "BG gan, BG gan". Dilraba asked if it's someone listening to music while walking or background music while walking out to the scene. Dilraba stops and says, "Eh, this is not my question." The MC explains what Dilraba was referring to is BGM (background music). The MC then asks Yang Yang once again if he knows what it means. He explained, "A type of feeling that has a lot of feeling, right?" The MC explained "BG gan" is "the feeling of boys and girls that match really well when they're together."
Aside from MVP as their CP name, it was revealed Yang Yang and Dilraba's real life shipping name is "YangDi" which is taken from the first characters of their names. The two characters are also the same as the name of comedian, Yang Di. So when the MC asked how they felt about their CP name being "YangDi", Yang Yang said, "Yang Di, have you watched 'You Are My Glory'?". Dilraba said, "I think Yang Di-laoshi should actually come to the fan meeting and have fun with us."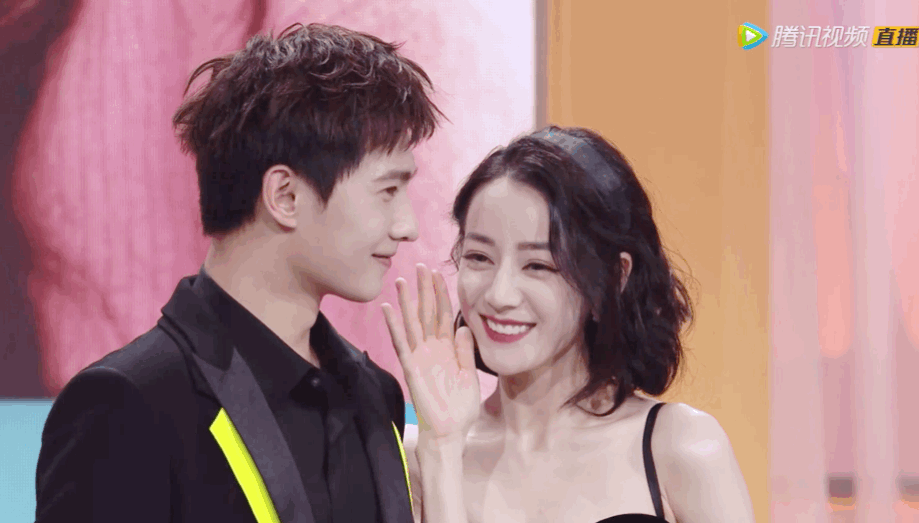 Credit: Weibo (1)