Zhang Zhehan (张哲瀚) has been plagued with a lot of rumors ever since his popularity soared with "Word of Honor". On July 29, Zhang Zhehan's studio issued a legal statement condemning a number of netizens for starting rumors and defamation.
The statement named a number of netizens for maliciously slandering Zhang Zhehan with posts about "Burning money for Zhang Zhehan", "Wedding present for the real sister-in-law", "Zhang Zhehan secretly married with a child", "Married person", and other rumors. The studio said all these accusations and rumors were not true and were derogatory in nature, affecting Zhang Zhehan's reputation and public image and seriously causing mental and psychological harm. They have asked all the related posts to be deleted.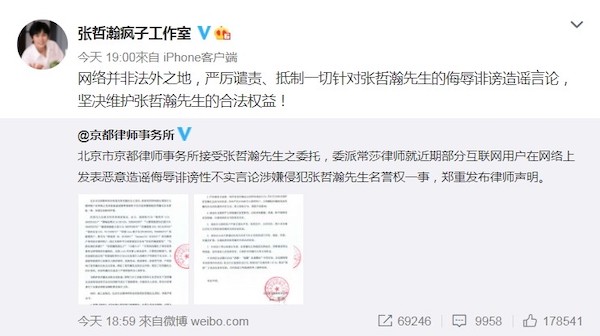 About a week prior, Zhang Zhehan was involved in dating rumors when pictures of him and a woman were released, suggesting they might be romantically involved. However, Zhang Zhehan's team didn't respond to those rumors at the time. Some of these pictures are reportedly from 2016.