The Miss Hong Kong 2021 pageant is currently underway with the "We Miss Hong Kong STAY-cation" theme advancing match. The preliminary competition started off with 28 contestants who have already met the press in their swimsuits. Unfortunately, TVB has already eliminated 8 contestants going into the pageant finals in September.
The first four contestants were eliminated on July 22:
1. Kimberlie Chu (朱綽盈)
2.Vivenna Lai (賴彥妤)
3.Joan Ma (馬祖雁)
4.Mona Zhao (趙美倫)
On July 31, another four contestants were eliminated:
1.Christie Chang (姜嘉琳)
2.Fiona Chen (陳詩帆)
3. Chloe Lo (盧淑儀)
4.Nicole Ma (馬嘉希)
The remaining 20 contestants will be entering the semi-finals on August 22 and the finals will be held on September 12.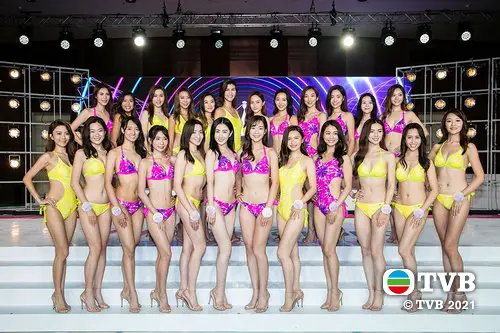 Credit: TVB