INTO1 released the title track from their first EP of the same name, "The Storm Center", on August 10. However, two hours after the song was released, two demo tracks of the song were leaked. Netizens suspect it was a staff member who leaked it as they said it wouldn't be readily available for a random person to access it. Fans were understandably upset with Wajijiwa Entertainment citing they spent money to buy the song and the demos were leaked so easily.
Afterwards, INTO1's official Weibo account issued a statement saying someone illegally obtained those demos and spread them on the internet. The company asked for all networks to delete the demos as it was an infringement on their intellectual property rights. They said they will also investigate the matter and reserve their right to take legal action.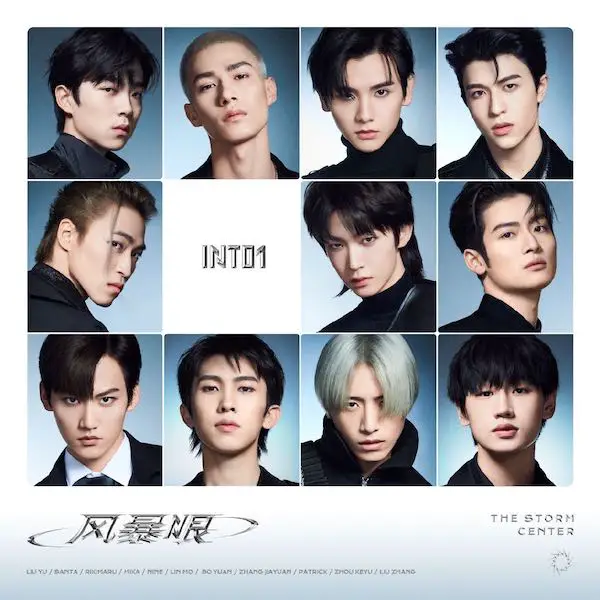 Unfortunately, netizens weren't convinced with the statement. The first comment of the post was, "Then call the police", "Your company doesn't handle things like this well", "Stop self-directing and self-acting".
Over an hour later, INTO1's Weibo account posted again and decided to share 1,100 free copies of "The Storm Center" with fans. They included the hashtag, "INTO1, please listen to the original version", and said, "Resist the spread of pirated copies! Respect the fruits of labor! If you want to listen, just listen to the original copy! [Sending] everyone 1,100 copies of the album, everyone, please listen listen and see if it's hard to listen to". The editor of the post used a mixture of Chinese and English just like the song's lyrics. The "hard不hard听" is really asking whether the song sounds bad.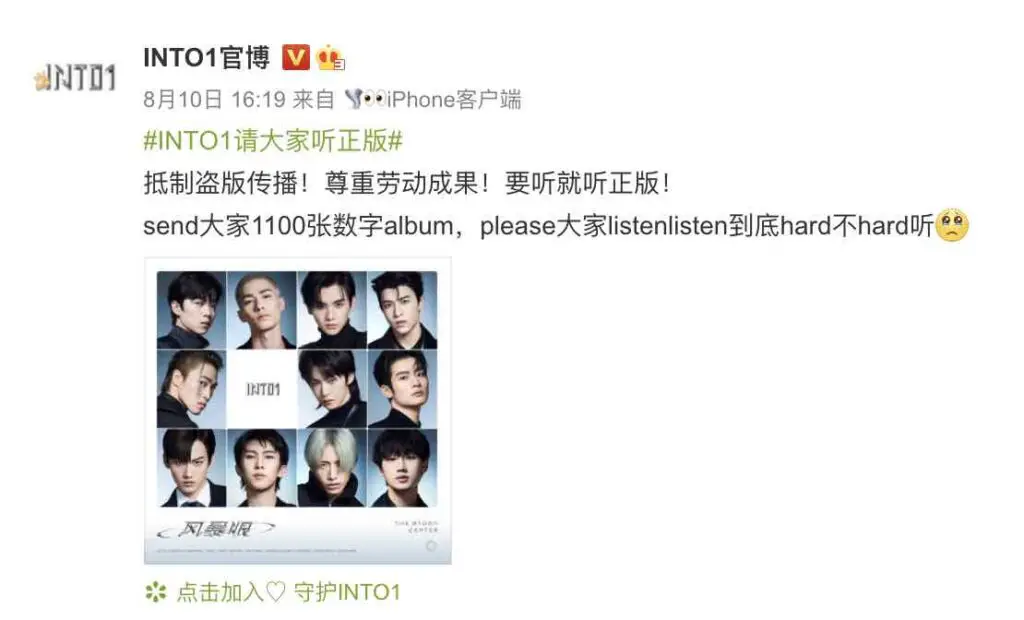 In the comments section, they posted the QQ link to the song for the free copy. However, the first netizen's comment was, "F*ck off, still haven't called the police?". Other commenters had similar sentiments.
While all this was happening, some netizens were poking fun at the mixture of Chinese and English lyrics. They pointed out that the problem wasn't using English lyrics, but how it didn't mesh well and just seems randomly inserted into the song.
For example:
"Because we the storm center, we the tunnel future to now"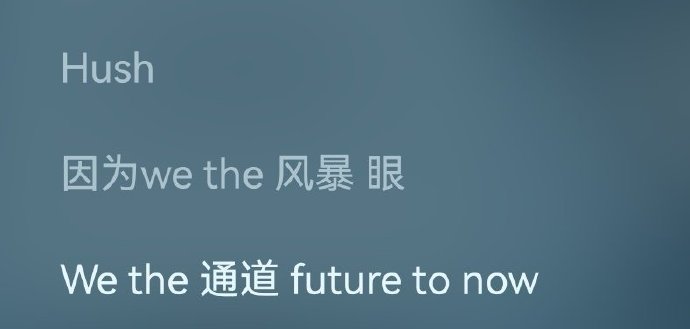 "Get up, get up, don't be scared to wonderland"

"Challenging us, oh you gotta line up"

"Must also bring a smile when facing the clouds"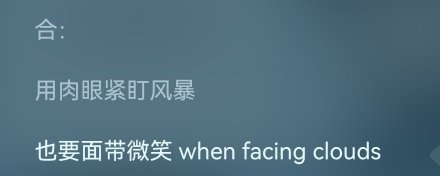 "Ei new beginning, our configuration, ei"
"We linking in looking at each other"

Netizens poked fun saying in a mix of Chinese and English words, "Very international lyrics…I really can't understand", "I am Chinese, don't understand some English like this", "Can learn some English chasing after stars, really one lift two haves (killing two birds with one stone)", "You don't understand our Western style people", "International group must use English, you don't understand, I can understand la."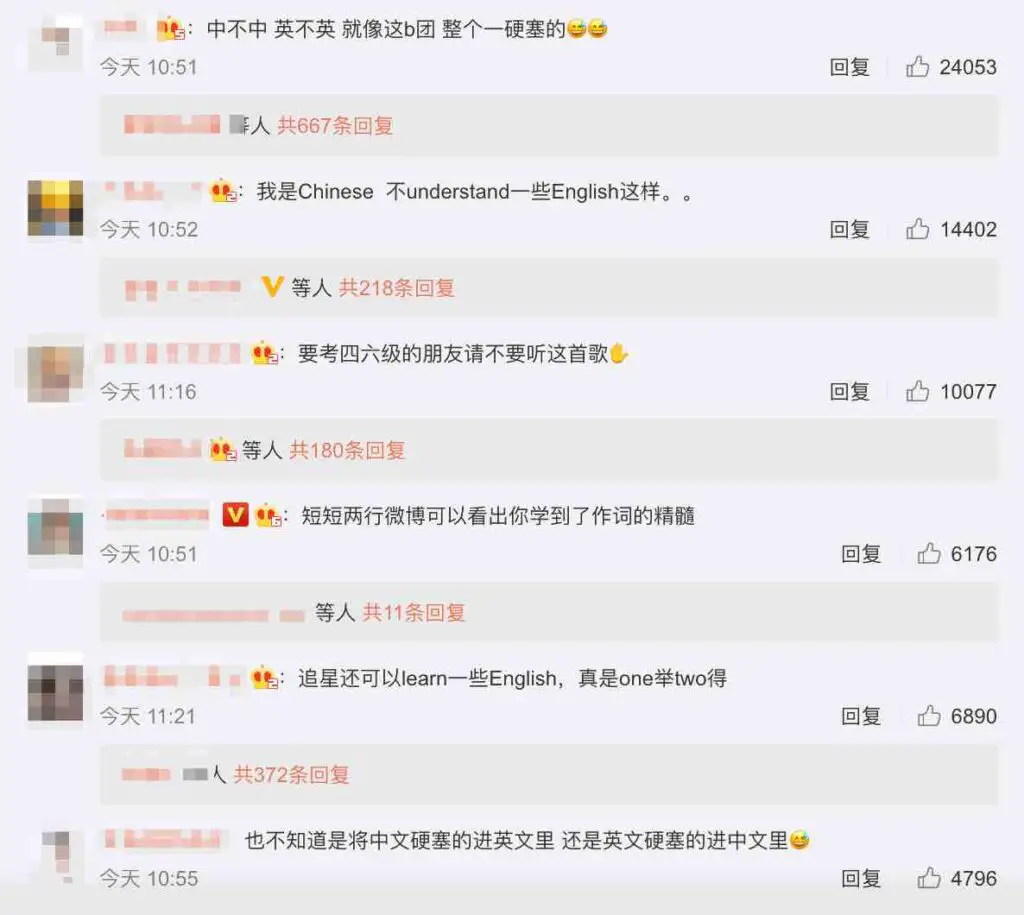 Other comments in complete Chinese include, "Friends testing for the fourth or sixth levels, please don't listen to this song", "I don't know if Chinese [lyrics] are being forcibly stuffed into the English [lyrics] or English is being forcibly stuffed into Chinese", "Who wrote the lyrics? Don't fall into the trap."