Former TVB actor, Vin Choi (蔡淇俊), joined TVB in 2001 and got his first role in "Triumph in the Skies" (衝上雲霄). When he joined the industry, he was said to be called "Bootleg Nicholas Tse". It wasn't until 2004 when he starred in his first lead role, "Sunshine Heartbeat" (赤沙印記@四葉草.2). At that time, he was rumored with his "Sunshine Heartbeat" co-star, Yoyo Chen (陳自瑤), for almost 2 years. He later got a more substantial role in the 2007 ensemble series, "Best Selling Secrets" (同事三分親). However, he didn't have any more breakthrough roles after that.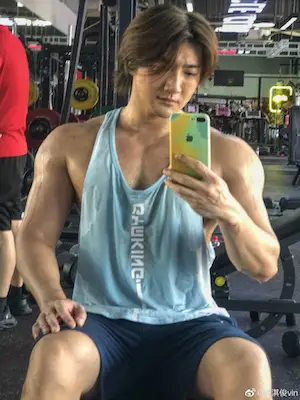 Vin Choi decided to leave TVB in 2014. In the same year, Vin Choi set his sights on the food industry in China. He announced on his Weibo that he invested 500,000 HKD to open a rice noodle shop in Foshan, Guandong province. He revealed the rent was 5 to 6 times less than what he would've paid for in Hong Kong. In 2017, Vin Choi already opened 5 additional branches in Foshan and Shenzhen. He later also opened a hotpot restaurant.
Even with a successful restaurant business, the 37 year old Vin Choi hasn't given up on his entertainment career. He frequently performs at events, promotes, and has also filmed micro-films.