Break up rumors were rampant for one of Thailand's celebrity couples, Mik Thongraya and Bow Maylada, in the last two days when the latter uploaded a suspicious post on Instagram.
On August 17, Bow Maylada uploaded this post with the caption, "Being single is smarter than being in the wrong relationship.", which sparked netizens' suspicions about whether Bow Maylada and Mik Thongraya are still a couple.
In addition to that, netizen's noticed they are no longer following each other on Instagram. This comes as a surprise to many as Mik Thongraya had sent his blessings and greetings to Bow Maylada's mother on Thailand's Mother's Day, which landed on August 12.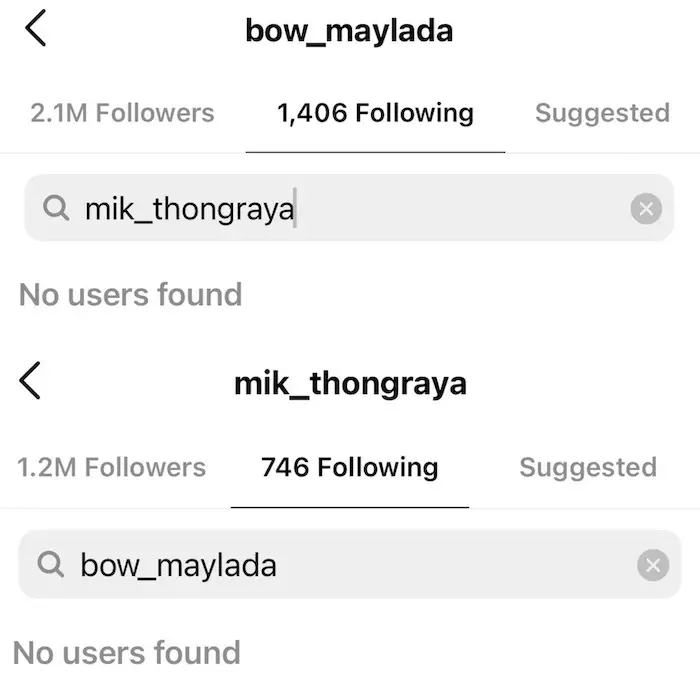 Dating rumors started in 2019 after Bow Maylada and Mik Thongraya filmed the lakorn, "Mon Garn Bandan Ruk". Their relationship changed when Mik Thongraya admitted to the media in February 2020 that him and Bow Maylada were "more than friends", but not quite in a relationship yet even though they had celebrated Valentine's Day together.
Credit: Weibo (1), Mik Thongraya IG