Chinese singer, Huo Zun (霍尊), wrote a post bidding farewell to the entertainment industry on August 15 after his ex-girlfriend of 9 years, Chen Lu (陈露), exposed their relationship, accused him of cheating on her, talking about women in a disrespectful way, wanting to break up with her after he got famous, and more. Huo Zun apologized to everyone and had sweet words for Chen Lu, but also wrote a long post refuting the accusations she made against him such as hooking up with a woman at a movie theater, talking about his sexual prowess, getting a lawyer to threaten her so she doesn't expose their relationship, and more.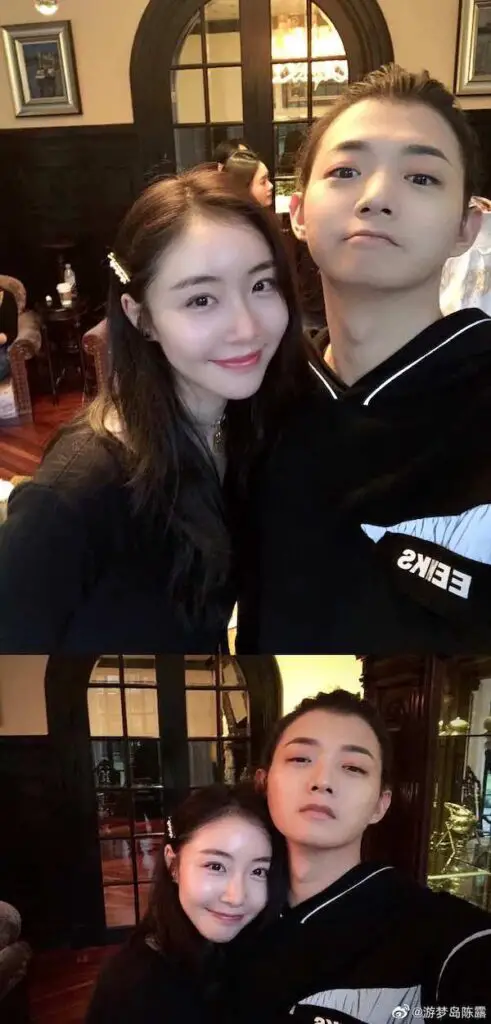 Chen Lu refuted Huo Zun's claims again, but admitted to receiving 580,000 RMB from him. However, Huo Zun's lawyer warned her: "The amount of 580,000 is just enough to send you jail for 10 years."
On August 18, a blogger reportedly shared screenshots showing Huo Zun reportedly sending pocket money to a "Lu", which is believed to be Chen Lu. The screenshots show Huo Zun had sent at least 75,000 RMB to Chen Lu. He also bought a bag worth 9,400 RMB from a reseller for Chen Lu and gave her 4,000 RMB to buy shoes.
A blogger posted Chen Lu's account of the story in response to Huo Zun's money transfer receipts. The blogger said the content of this post was established after reading the agreement between Chen Lu and Huo Zun on May 14. She already received permission from Chen Lu, her lawyer, and Chen Lu's friend, Wang Meng, to post the content of their chats and their story. She also said all the document she posted today and slanderous posts were already notarized.
According to this blogger, the agreement from May 14 was not Chen Lu trying to extort a break up fee from Huo Zun. It was written up because Huo Zun's group chats were leaked and he was afraid a third party would affect his reputation. The agreement reportedly says Chen Lu has to come out and protect Huo Zun's image if there is a situation in which there is harm to his reputation. The blogger infers from the agreement that it had nothing to do with any break up fee, but was an agreement Huo Zun proposed to have his ex-girlfriend promise to help him with a public relations crisis when necessary.
Chen Lu provided screenshots showing a mutual friend had shown her chats with Huo Zun wanting Chen Lu to initiate the break up because of his celebrity status. At this time, theyhad already broken up, but Chen Lu was angry and went to him to talk things out.
According to Chen Lu, after Huo Zun saw the chats, that's when he offered her 3 million RMB as hush money if she signed the agreement. Chen Lu revealed Huo Zun's manager was also present and refused to let her find a lawyer under the excuse that it would be better if less people knew about the matter. This blogger says the agreement was definitely beneficial to Huo Zun since there was no pushback from the other party and he was the one that proposed it.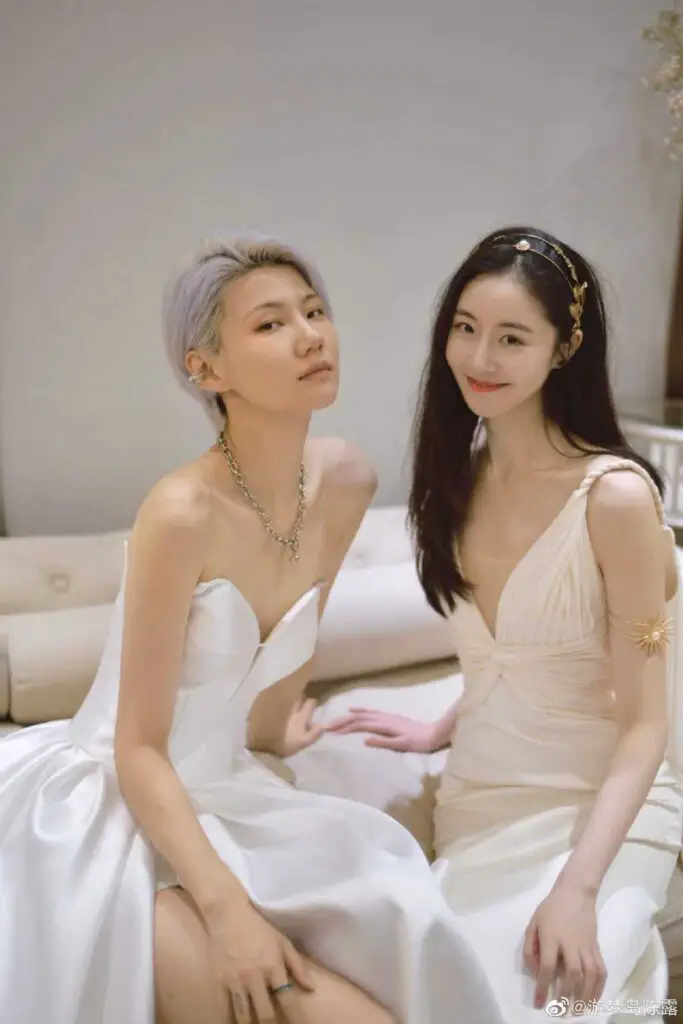 The agreement reportedly has no cut-off date. It required Chen Lu to appear as Huo Zun's 9 year girlfriend when necessary even though he already had another girl at the time. Chen Lu was also restricted from having boyfriends to prevent the public from finding out. Chen Lu was still holding out for Huo Zun to reconcile their relationship, which is why she asked for 9 million RMB to be immediately transferred to her to show he is sincere in order for her to sign the agreement.
The blogger explains this is in reference to the screenshot Huo Zun showed of Chen Lu asking him to transfer the money within 3 minutes. Because Chen Lu was still upset, after 200,000 RMB was transferred, she agreed to sign the agreement. Chen Lu didn't believe he would actually pay 9 million RMB as she claims he would normally be fussy about a 1,000 RMB gift. .
After signing the agreement, they agreed 1 million RMB had to be paid out to Chen Lu before May 31. She only received 580,000 RMB. The blogger Chen Lu would definitely ask for the remaining money according to the agreement since she needs to keep unfavorable aspects of their relationship confidential. So according to the blogger, Chen Lu didn't violate the contract prior to May 31.

It was during this time, Huo Zun had asked Chen Lu and his lawyer to go to a mutual friend's home. During the "friendly negotiation", they said Chen Lu already received 580,000 RMB. If she wants the remaining balance, they can sue Chen Lu for extortion according to the agreement and she would get 10 years in prison. Chen Lu was afraid and initiated to abandon the agreement.
Chen Lu was frightened so she asked her good friend, Ms. Wang (Wang Meng), to call the police. Huo Zun reportedly knew he was in the wrong so on June 18, he visited Chen Lu's parents hoping to get sympathy points and re-negotiate the payment.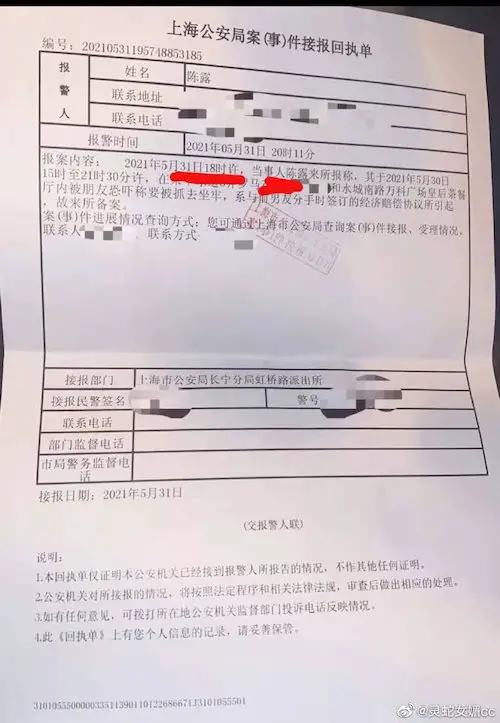 According to Chen Lu, since she has to help Huo Zun salvage his image in times of crisis, he agreed to give her the decency of allowing her to be a fictitious girlfriend.
Chen Lu had already said in her previous posts that she wanted to use this opportunity to salvage her relationship with Huo Zun and still loved him. So she valued the promise he wouldn't reveal other girlfriends within their friend's circle. On August 8, Chen Lu discovered Huo Zun went to Hainan with another girl to have fun and had a huge argument with him. By this time, Huo Zun only cared that Chen Lu upheld her part of the agreement.
At this point, Chen Lu still hasn't received the remaining balance of the first payment from the agreement. While Chen Lu said she wasn't doing this for money and didn't think much if she didn't get the money, but she got triggered by Huo Zun's Hainan trip with another woman, so she decided to announce their relationship. Chen Lu was attacked by Huo Zun's fans who said she did it with ill intentions. Because of his fans yelling at her, Chen Lu then decided to reveal her experience being Huo Zun's girlfriend of 9 years.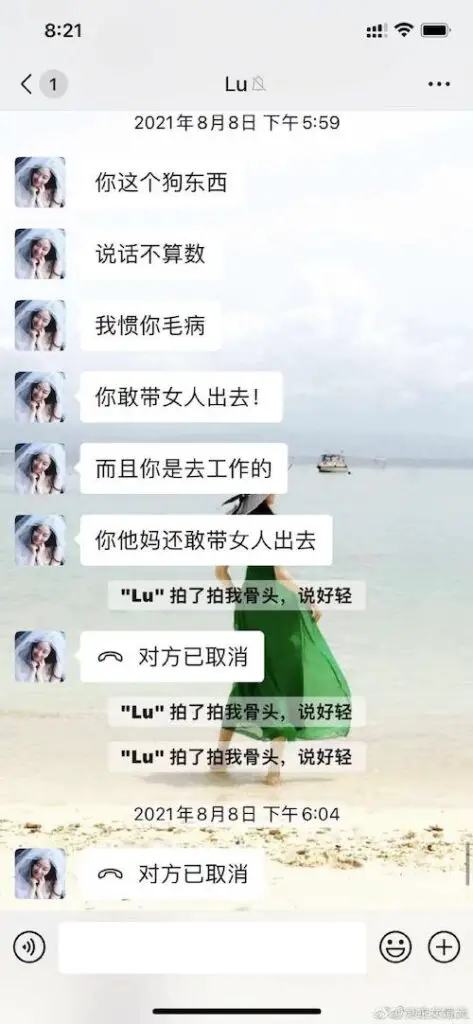 Huo Zun begged Chen Lu to delete their chats to avoid being blacklisted by the official media. Chen Lu also has an audio recording. Chen Lu also said that she didn't sign the handwritten agreement in which she asked Huo Zun to pay her a 9 million RMB break up fee because she still had feelings about their relationship. However, she deleted that post.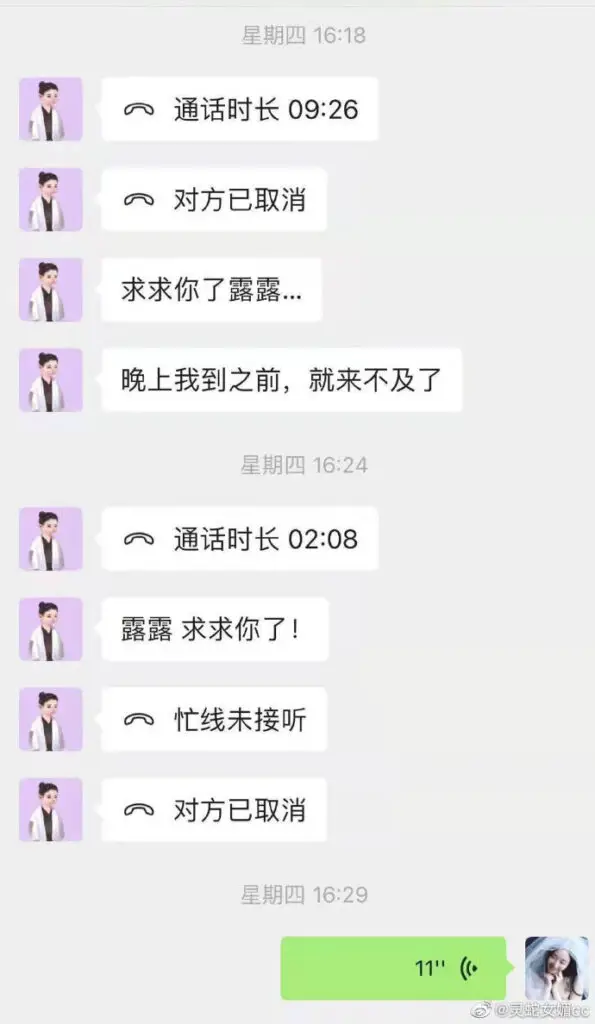 The blogger said Huo Zun still ended up getting blacklisted. So when Huo Zun offered to transfer 70,000 RMB as a thank you fee, he didn't bring up the break up fee again. Chen Lu wanted to let the situation quietly pass, but she kept getting attacked. She also knew about Huo Zun's family being depressed and pained about his situation. Chen Lu said she wanted to go visit hem, but because of the situation between both parties, "she couldn't serve her filial piety in front of the hospital bed." However, she still treated his family as her own family and wished them good health and happiness.
This blogger ends her post saying she only met Chen Lu and Wang Meng online and didn't receive any fees to post this. The content in her post was already notarized by a lawyer and said she can't reveal further.
Chen Lu also expressed that she would first pursue accountability from those who have been slandering and insulting her the past few days.
The blogger included a statement at the end that all parties involved in the discussion attest to the validity of the content in the screenshots and take responsibility for their words.