In the early hours of August 20, it was reported that Youku had taken down their most popular series this year, "Word of Honor" (山河令), stemming from Zhang Zhehan's (张哲瀚) scandal. Netizens discovered the drama starring Zhang Zhehan and Simon Gong Jun (龚俊) was no longer on Youku's site or app and only the BTS and concerts were still available. However, a few hours later, the series was made available on Youku again.
After "Word of Honor" was re-uploaded, a netizen reached out to Youku's customer service asking if the series will be taken down. Youku said that there were certain content that was not viewable while they were doing system upgrades the previous night. Everything was restored to normalcy. When the netizen asked, "So it's not being removed?" Youku responded back, "Dear, sorry for the inconveniences caused. Customer Service can really understand your state of mind. Really sorry."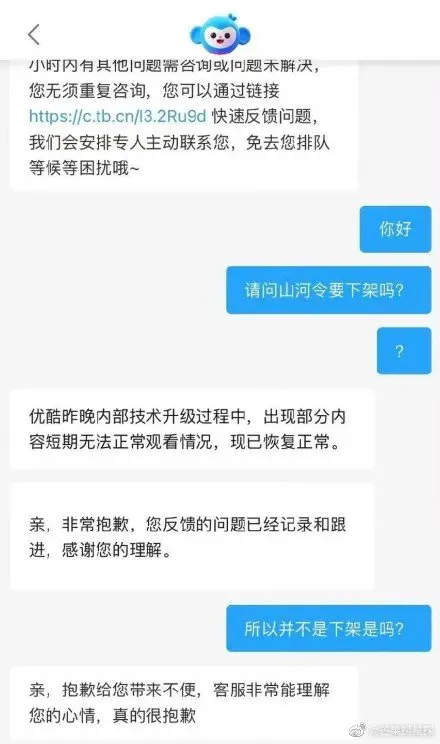 It seemed like things were normal again. However, later that night, it was discovered "Word of Honor" was once again removed from Youku. All the official BTS and concerts were also removed this time. The series is still available on Youku's Youtube channel and other international streaming platforms for now.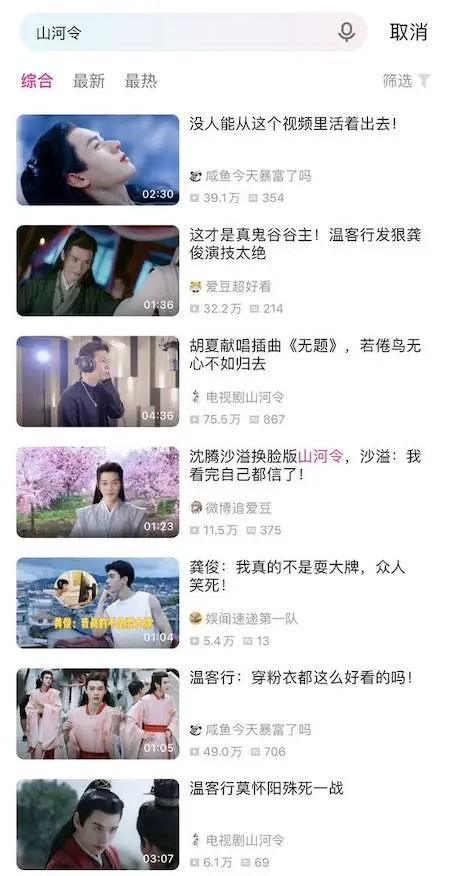 Other streaming platforms have also started taking down Zhang Zhehan's works such as "The Blooms At Ruyi Pavilion" (如意芳霏), Legend of Yun Xi (芸汐传), "Banshu Legend" (班淑傳奇)", and "Cosmetology High" (美人制造). This shouldn't come as a surprise as the Chinese Association of Performing Arts (CAPA) had previously issued a statement that they were denouncing Zhang Zhehan and called for their members to boycott him from the entertainment industry. Youku had already removed Zhang Zhehan's name from the cast list.