iQIYI was struck with one of the biggest controversies this year with their fourth season of doing idol survival shows. Just four days shy of the "Youth With You 3" finale, iQIYI was ordered by the Beijing Municipal Bureau of Television and Radio to cease filming for the show due to massive complaints over food waste. The debut finale never happened, but the 9 person group, IXFORM, did eventually debut in July.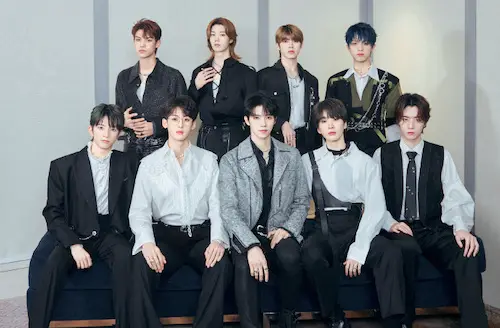 Since June, the Cyberspace Administration of China (CAC) has been doing a purge on the internet also known as the "Qinglang" series mission to clean up unhealthy fandom culture, irrational star chasing behavior, yin yang contracts, celebrities with bad track records, and more. This cleanup extended to platforms like Weibo, Douyin, Tencent, iQIYI, Youku, NetEase Music, QQ, Baidu, and more.
On August 25, the China TV Artists Association (CTAA) held a symposium with several representatives from the entertainment industry to talk about behavior that violates professional ethics such as: fandom culture, fan consumption power, liuliang (high following, ability to drive traffic and sales volume) celebrities, yin yang contracts, high tv and film salaries, online variety shows, and more.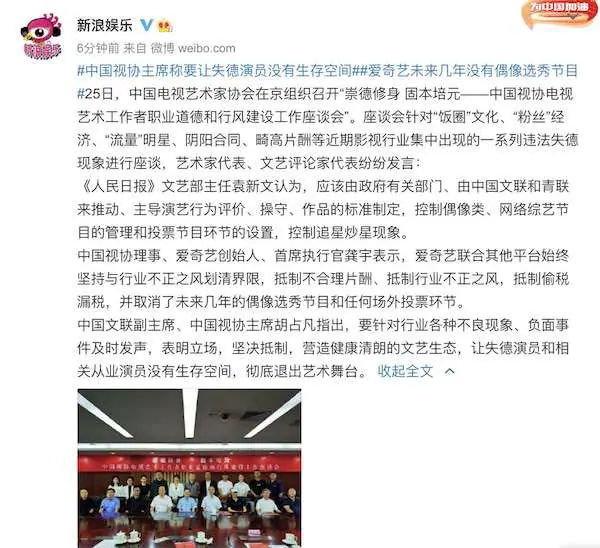 Gong Yu, founder and CEO of iQIYI and a member of the CTAA council, was also at the symposium. He expressed iQIYI and other platforms are jointly boycotting unreasonable salaries, boycotting unhealthy trends in the industry, boycotting tax evasion, and also canceling idol survival shows and any type of off-site voting systems for the next few years.
The vice chairman of the China Federation of Literary and Art Circles (CFLAC), Hu Zhanfan, suggested in order to to target all types of unhealthy phenomena and negative incidents, the industry must make a statement in a timely manner, express your stance, firmly boycott and create a healthy and clear literary environment so that actors guilty of misconduct and industry related actors don't have room to survive and completely leave the performance stage.
It's unclear how many years iQIYI will cancel idol survival shows and whether their decision will extend to other platforms such as Tencent and Youku. It might explain why YUE HUA's survival show in collaboration with iQIYI, "What's Your Name" (发光的名字), hasn't aired. The show was previously called "To The Top" (下一站出道).
Filming had already begun in April, but with the "milk-pouring incident" and the ban on survival shows, it doesn't seem like this will air. In addition, Vivi Chen, who was rumored to be a contestant on "What's Your Name", is currently competing on Mnet's female idol group survival show, "Girls Planet 999", in Korea.
Credit: Weibo (1)