On the night of August 26, it was reported Tencent had taken down several of Vicki Zhao's (赵薇) works including: "Return of Pearl Princess" (还珠格格) and the second installment, "Romance of the Rain" (情深深雨濛濛), "Tiger Mom" (虎妈猫爸), and "Moment in Peking" (京华烟云). Many of those series returned search results from other streaming platforms. Her name has also been removed from the cast list of some of her works. No results show up on iQIYI or Youku under her name either. Shortly afterwards, it was revealed her super topic on Weibo was also shut down.
Immediately afterwards, Vicki Zhao was trending on Weibo with "What happened to Vicki Zhao?". This would be the first signs of her being blacklisted given the Cyberspace Administration of China's (CAC) recent purge of the internet to rid of anything that they deemed was improper behavior including "tainted celebrities".
Netizens started speculating the reasons for Vicki Zhao's sudden downfall. When Zhang Zhehan, who is signed under Zhao Wei's studio, was under fire for his past visits to Japanese shrines dedicated to war criminals and pictures that were deemed insulting to China, netizens had brought an up old picture of Vicki Zhao wearing the Japanese rising sun flag. However, some have said this incident was from 2001 and wouldn't warrant such a massive strike on Vicki Zhao.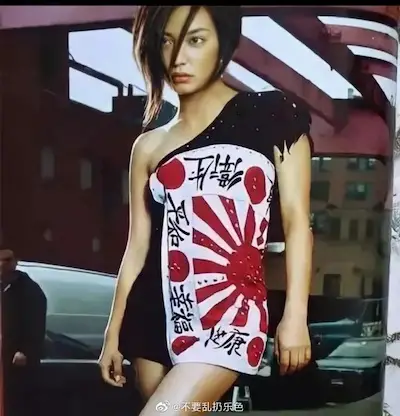 There were rumors circulating that Vicki Zhao and her husband, Huang Youlong's (黄有龙) ties with Alibaba's founder, Jack Ma, has led to the government's scrutiny into their past business dealings given the company's recent troubles. Vicki Zhao's mother, Wei Qiying, was also one of the investors when Ant Group was raising Series A funding in 2015, which reportedly is not offered to just anyone.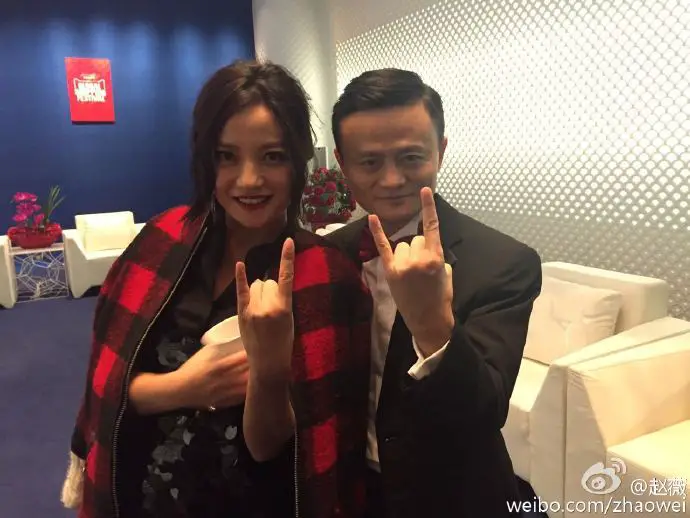 Other rumors about the reasons for Vicki Zhao's ban have included Vicki Zhao getting her Singaporean citizenship after she married her husband, using actor, Leon Dai, who was accused of supporting Taiwanese independence, in her movie, her husband's debts, and more.