Content Warning: The following content may contain references to date rape, drugging, rape, and/or sexual assault.
On August 24, a netizen referred to as, Xiao Yi, accused HunanTV host, Oscar Qian Feng (钱枫), of allegedly raping her two years ago. Xiao Yi showed evidence of chats in which allegedly showed him using money and showering her with compliments to stop her from exposing him. She also uploaded a video in which he is suspected of allegedly dragging her back to his home while she was unconscious from drinking alcohol, which she suspects might've been spiked.
Xiao Yi went to the police the next day and went to the hospital to get her injuries checked, which found that she had vaginal tearing. She claims that Qian Feng confessed to raping her at the police station, "Sorry, I raped you." However, the Shanghai Changning Police issued a notice on August 26 that after their investigation, the existing evidence didn't prove that a rape crime happened. Therefore, they decided not to open a case and claims that Xiao Yi signed documents acknowledging their decision and didn't object or file an appeal.
On August 26, digital publication, The Cover, reported that two of Xiao Yi's lawyers had submitted new evidence to the police, but didn't disclose the content of the new material. The Cover also interviewed the hired driver that drove Xiao Yi and Oscar Qian Feng that night, which the former mentioned in her recount of the events.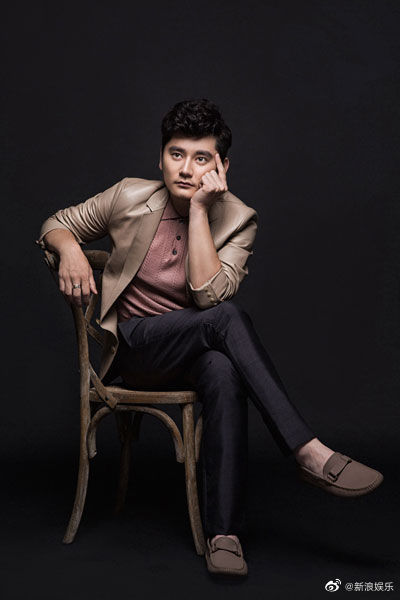 The driver expressed that he picked up a man and a woman around 1 in the morning, but he wasn't sure who ordered the car as the phone number used was fake. "That woman was able to walk, but she didn't seem to be very stable. I couldn't see the man, he seemed to be more conscious than the woman." He expressed the two people didn't interact much when they got into the car. Someone had dropped their wallet in the car. Afterwards, a man called the driver and he left the wallet at the police station. After he delivered it, a woman called him asking him some questions, which is believed to be Xiao Yi.
On August 27, HunanTV reported they had terminated their working relationship with Qian Feng due to his "personal issues that have led to major negative impacts. His behavior has also seriously violated the HunanTV Hosts and Artists Management Policies.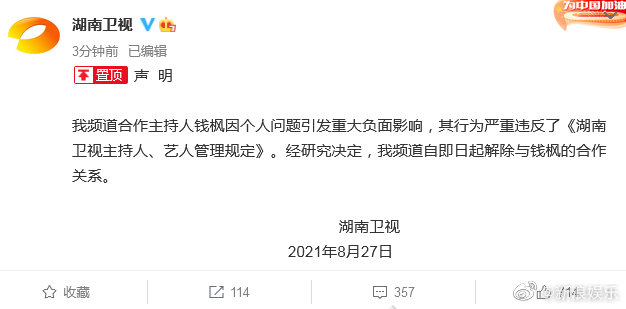 Qian Feng followed up with his own statement saying he has decided to leave "Day Day Up" due to his personal actions that has brought upon negative impact to the show and HunanTV.  He also submitted notice to terminate his contract with HunanTV.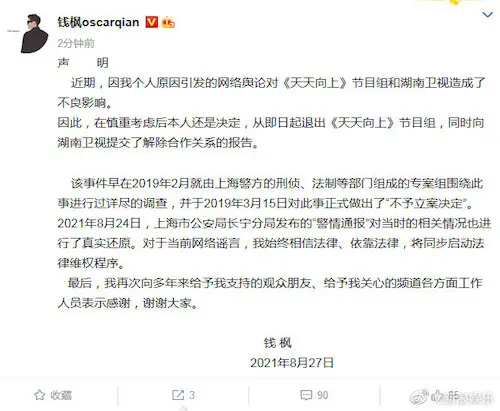 As for the sexual assault case on Feb. 2019, he reiterates the police had already investigated the case. On March 15, 2019, the police reached a decision not to open a case.  He said the police announcement made on August 24 by the Shanghai Changning Police had already set the record straight. "As for the current rumors circulating onlie, I've always believed in the law, depend on the law, and will initiate the legal procedures and protect my rights simultaneously."