TVB actress, Jeannie Chan (陳瀅), has had her fair share of dating rumors since she got into the industry. Her love life has always been the subject of tabloid fodder, but she has always denied them. Rumors had sparked between Jeannie Chan and swimmer turned actor and singer, Alex Fong (方力申), in recent years after they were first spotted hanging out together in 2017. While the two never dated, Alex Fong and Jeannie Chan would play up the rumors all in good fun when asked about it.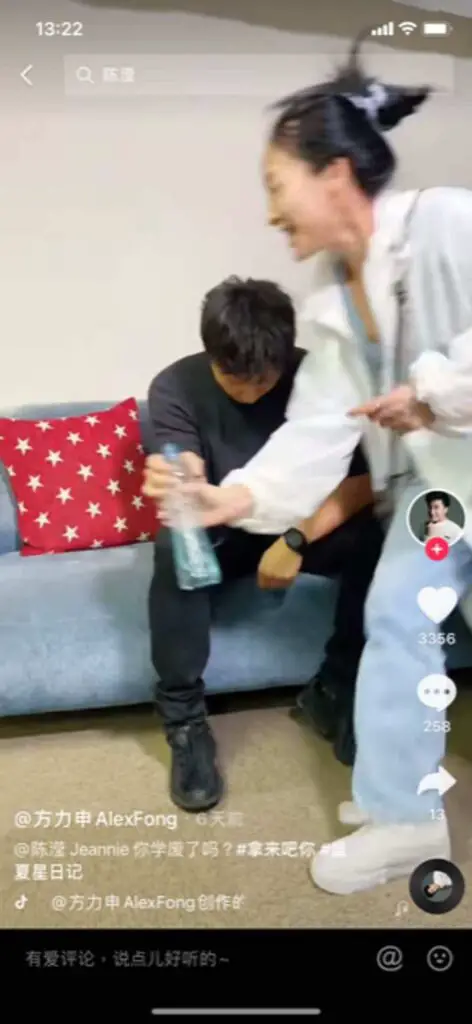 Alex Fong recently uploaded a Douyin video with Jeannie Chan, which led netizens rooting for them to be together and asking if they were announcing their relationship. Jeannie Chan said in a recent interview that she met Alex Fong through actor, Louis Cheung (張繼聰), at his home. They would often go to his home during holidays for gatherings. Afterwards, they did a charity work on a few occasions and became very close friends.
When asked if there is room for them to develop further and whether she was interested in older men, Jeannie Chan responded, "No, no, I've known Alex for around 5 years now. We're already past that stage." She also said that in her past relationships, she and her boyfriend would immediately know if there were sparks between them shortly after knowing each other. As for Alex Fong, he once responded to their dating rumors with "Never say never". Jeannie Chan also said that Alex Fong is a very nice person and would let other people get the wrong impression, "Is he pursuing me?", but says he is just a very outgoing and sociable man.