Jeannie Chan (陳瀅), Alex Fong (方力申), and Natalie Tong (唐詩詠) were the latest guests on myTV SUPER's talk show, "Tiger's Talk", hosted by Christine Ng (伍詠薇) and Bob Lam (林盛斌). When talking about whether having a really high quality ex would affect their next relationship, Christine Ng directly asked Jeannie Chan, "Are your standards really high? Are you a gold digger?"
Bosco Wong to Have Bed Scenes with Jeannie Chan in "Flying Tiger III"
Carlos Chan Denies Cohabiting with Jeannie Chan
Jeannie Chan is a bit taken back but she maintains her composure and responds, "Actually, I can make my own money." Christine Ng continues to ask, "You can make your own money, but you still like to be a gold digger?" Jeannie Chan expressed that her former boyfriends varied in a wide range. There were tall, short, skinny, fat, rich, poor, educated, non-educated men. She explained, "Because I've always been unclear on what kind of a person I like. These are all my dating experiences from my teens and 20's and up til now, I still don't know."
Jeannie Chan Says She Has High Standards When it Comes to Dating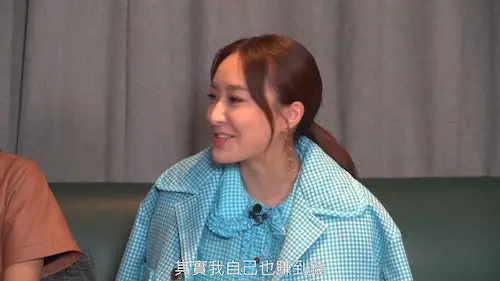 When Jeannie Chan mentioned she hasn't been able to find someone right yet, Alex Fong, who was once spotted at a bar with her, asked if she is always the one breaking it off. Jeannie Chan laughed and responded, "I was the one who got dumped in my last relationship."
Back in 2015, Jeannie Chan was dating Arnaldo Ho (何猷亨), the son of the late casino magnate, Stanley Ho. The two broke up after less than a year of dating. It was rumored they broke up because Jeannie Chan had forced marriage on her boyfriend. However, the two still remained friends. Reconciliation rumors were rampant when Jeannie Chan was seen hanging out with Arnaldo Ho recently and seen using his car. She also attended his father's wake and funeral. Jeannie Chan previously mentioned she received a lot of hate for that relationship and it made her reconsider dating second generation wealthy heirs. It's also because of this relationship that she was labeled a gold digger by the media.
Jeannie Chan and Ex-Boyfriend, Arnaldo Ho, Fuel Reconciliation Rumors After Being Spotted Together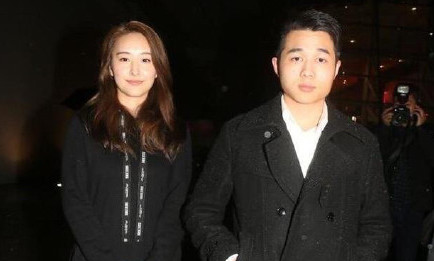 Jeannie Chan is Afraid of Dating Second Generation Wealthy Heirs Now
Bob Lam then asks the guests if they have any ideal candidates in mind. Jeannie Chan pointed at Alex Fong and even said, "I am always courting him. Don't you guys think so? I think he is a really good guy. I'm not going to talk about his kind heart, but aside from being kind-hearted, I can't think of anything else." Alex Fong and Jeannie Chan were once rumored in 2017 when they were spotted eating together. However, nothing became of it afterwards.
Jeannie Chan Says Joe Ma is More Attractive than Carlos Chan
When talking about falling in love at first sight vs. slowly developing, Jeannie Chan expressed she would only find out whether she was in sync with the other person after dating. However, she admits that she is ready to get married now and if she meets the right person, she would take the initiative and make a move.
Jeannie Chan Blasts Male for Secretly Taking Pictures of Her Only Wrapped in a Towel
Joe Ma and Jeannie Chan Join Cast of "Flying Tiger 2020"
Afterwards, Christine Ng asked Natalie Tong to switch seats so Jeannie Chan and Alex Fong could sit together. Jeannie Chan played along and even gave a ring to Alex Fong to propose to her and drank with their arms intertwined. Bob Lam praised Jeannie Chan for being a good actress, while Christine Ng said she thinks Jeannie Chan really likes Alex Fong. Jeannie Chan responded, "I already said it. I don't know why you're questioning me."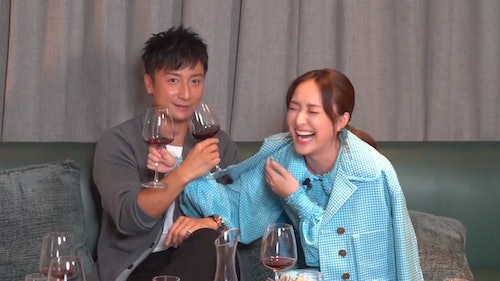 Credit: Apple Daily, hk01, IG (1, 2)