Taiwanese artist, Alien Huang (黃鴻升), who was known in the entertainment industry as Xiao Gui, suddenly passed away at the age of 36. Alien Huang's body was discovered in the morning on September 16 in his residence in the Beitou District where he lived alone. It's reported he had already passed for 16 hours before his body was discovered.
Rainie Yang Pens Post Mourning Death of First Love, Alien Huang
Alien Huang's Girlfriend, Qun, Reveals Something He Said to Her That Sounded Like He Foreshadowed His Death
Based on the initial reports, Alien Huang's father, who lived near his son, would visit him everyday. Around 11:30 am, Mr. Huang entered his son's residence and saw that the air conditioner and TV were on, but when he called out for his son, there was no response. When he entered the room, he found Alien Huang lying on the ground and didn't have a pulse.
Alien Huang's Cause of Death Determined
According to the preliminary police investigations, there were no signs of fighting or break ins at the scene. Based on the initial reports from Taiwanese media, ETtoday, the tub was already filled with water. Alien Huang still had clothes on, but his pants were half off. He had a bloodied mouth and nose. There were no alcohol or drugs at the scene. ETtoday reports Alien Huang might've been in sudden cardiac arrest, which led him to fall to the ground and hit his head. As he lived by himself, there was no one around to save him. The police have preliminarily ruled out any external factors in Alien Huang's death. The official cause of death will be determined after the autopsy results are released on September 18.
Alien Huang's death has shocked the entire Taiwanese entertainment industry. He debuted in 2002 as a singer and later got into acting, hosting, and even created his own fashion line. He became a permanent host on the show, "100% Entertainment" (娛樂百分百), in 2005 alongside Show Luo (羅志祥) and Linda Chien (簡愷樂). He left the show in 2016 to focus on acting and singing. At the time, there were rumors Show Luo and Alien Huang had a falling out. In an interview this year, Alien Huang revealed they didn't have each other's numbers anymore because they constantly changed it so they haven't kept in contact. After the news of Alien Huang's death was reported, Show Luo uploaded an IG story saying, "Why would this happen?".
Show Luo Publicly Apologizes to Grace Chow for Damage Control While She Exposes His Celebrity Side Chick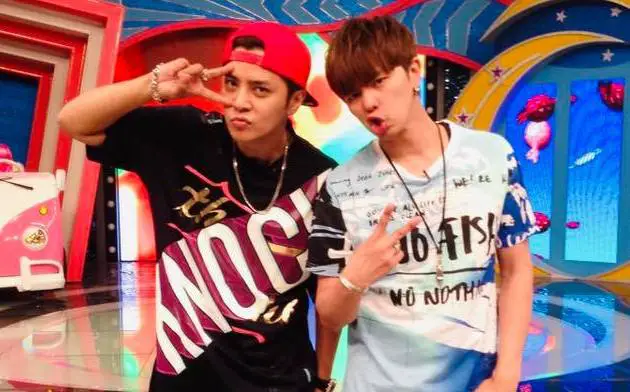 Show Luo's Rumored Side Chick, Linda "Butterfly-jiejie" Chien, Apologizes to Grace Chow + Prior Signs Hinting at Their DL Relationship
Linda Chien, who co-hosted "100% Entertainment" with Alien Huang, posted "R.I.P" on IG.
Show Luo Attended Alien Huang's Public Viewing, Shattering Years Long Rumors of Discord
Alien Huang's former girlfriend, Rainie Yang (楊丞琳), spoke with the media on Alien Huang's passing: "I have no way of describing how much pain I'm in. Hong Sheng is like a family member to me. I really have no way to accept this after finding out about this news. I will always remember the good in him. Please also remember his hard work, his seriousness, and his talent. I will remember him forever."