Jeannie Chan (陳瀅) has had her fair share of dating rumors ever since her break up with the late Stanley Ho's (何鴻燊) son, Arnaldo Ho (何猷亨), in 2016. She has been rumored with Joey Law and Carlos Chan, but she has denied dating either of them. When talking about her romantic life recently, she admitted that she has had some reservations about dating wealthy men due to the backlash and attention she got while dating Arnaldo Ho. However, it's rumored the two have reconciled as they were recently spotted hanging out together.
Bosco Wong to Have Bed Scenes with Jeannie Chan in "Flying Tiger III"
Jeannie Chan is Afraid of Dating Second Generation Wealthy Heirs Now
While Arnaldo Ho is still in the process of mourning his father's passing, he was recently spotted having a meal with Jeannie Chan and her good friend, Stephanie Ho (何雁詩), at a restaurant near the water. However, they were seen leaving in separate cars when they parted ways. Despite this, rumors the two were reconciling started circulating. However, Jeannie Chan had previously expressed they were still friends after their break up.
Jeannie Chan Says Joe Ma is More Attractive than Carlos Chan
Crystal Fung Denies Dating Jeannie Chan's Rich Ex-Boyfriend, Arnaldo Ho
Arnaldo Ho was recently rumored with fellow TVB actress, Crystal Fung (馮盈盈), after they were spotted on a yacht party. She denied they were dating and claimed Kaman Kong (江嘉敏) was the one who invited her to the yacht party and introduced them to each other. However, Kaman Kong put her on blast and said she never introduced them and that it was Crystal Fung who invited her to go wake surfing. This back and forth between the two became gossip fodder and led to even more headlines saying the two had a falling out over this matter. However, the two denied it and said they were still friends.
Jeannie Chan Denies Being a Gold Digger, Admits to Liking Alex Fong
Jeannie Chan Blasts Male for Secretly Taking Pictures of Her Only Wrapped in a Towel
It's reported Crystal Fung met Arnaldo Ho through her good friend, Louisa Mak (麥明詩), and her ex-boyfriend, Joseph Lam Chok (林作), as he was classmates with Arnaldo Ho studying in England. Louisa Mak and Jeannie Chan also know each other as they went on a double date with their respective boyfriends, Joseph Lam and Arnaldo Ho, at the time. However, it doesn't seem to be awkward between the two as it was reported Jeannie Chan helped Crystal Fung get onto her car after getting a bit tipsy at TVB executive, Virginia Lok's recent birthday party.
Louisa Mak No Longer "TVB's Own Daughter" as She Signs "Per Show Contract"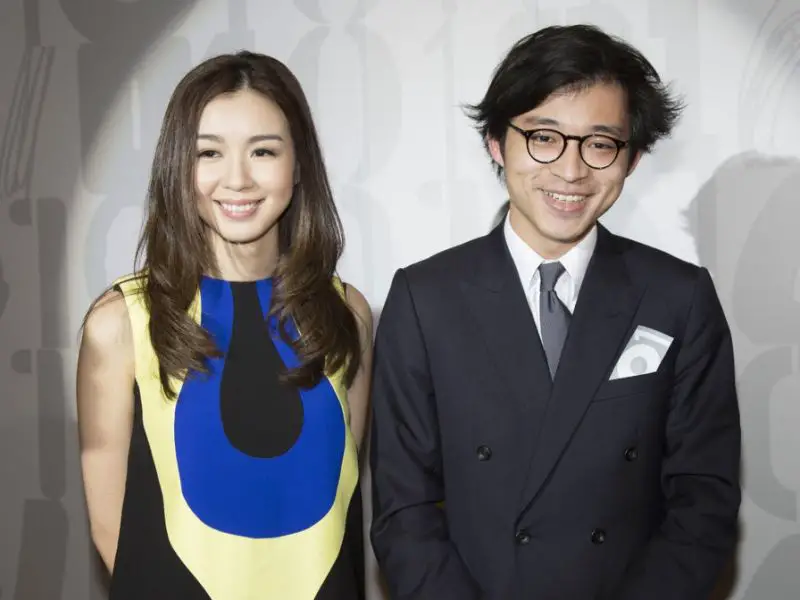 Credit: hk.on.cc