After ARASHI's Kazunari Ninomiya announced he was getting married in 2019, two more ARASHI members have announced their marriages as well. On September 28, Sho Sakurai and Masaki Aiba, made separate announcements that they were getting married.
Johnny's Entertainment expressed that both Sho Sakurai and Masaki Aiba have submitted their applications for marriage and are living with their spouses. They stated that neither of their wives are pregnant and haven't decided on whether they will be holding a wedding.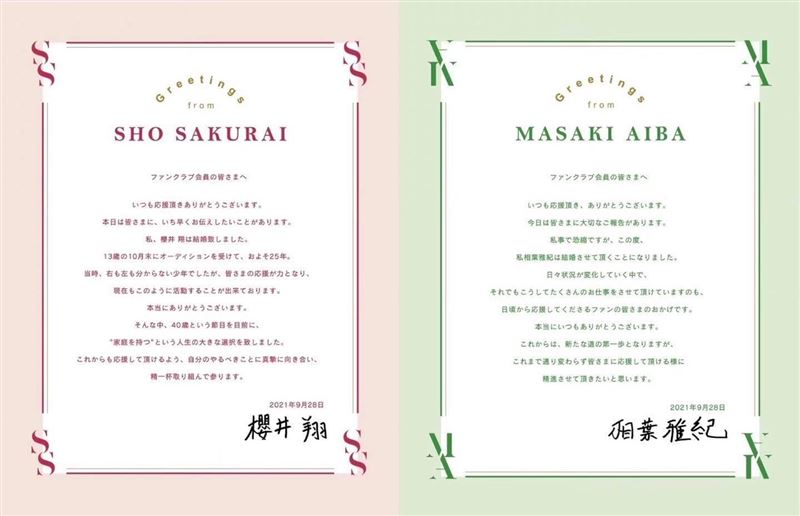 It's reported Sho Sakurai and his wife were classmates. They've known each other long, but only dated for two years. The two were spotted vacationing together in Vietnam in 2020. Masaki Aiba and his wife have reportedly dated for 10 years.
The Japanese media's coverage on Sho Sakurai's and Masaki Aiba's marriages created quite a laugh as they had reported it with the headline, "Sakurai Sho and Aiba Masaki getting married", making it seem like they were getting married to each other.