Dating rumors between Fan Chengcheng (范丞丞) and Nana Ouyang (歐陽娜娜) were circulating on October 21 because of Fan Chengcheng's new butterfly tattoo. This led to netizens thinking it was a matching tattoo with Nana Ouyang, who is often posting about butterflies.
Fan Chengcheng's debut of his new butterfly tattoo was first seen on his Instagram back in September. Netizens pointed out that Fan Chengcheng wore an outfit that had a butterfly logo on October 18. On October 21, fans spotted Fan Chengcheng's new tattoo at the airport.

Nana Ouyang's nickname is Nabi, which is Korean for butterfly. She has a butterfly icon in her Instagram profile and often posts about butterflies. Back in February, she shared a song that was named "Nabi" and included a butterfly in an IG story post. In May, she uploaded pictures of her wearing a necklace with butterflies and "NA". On October 2, she uploaded a picture of a butterfly.
Because of these "similarities", dating rumors started going viral. A former Fan Chengcheng fan who was an admin for one of his fan sites posted, "F*ck, if you got the guts, go get a tattoo of a cello." and tagged Fan Chengcheng. The cello is in reference to Nana Ouyang who is also a cellist. Other admins of this account explained this former fan had already quit being his fan when Fan Chengcheng and Nana Ouyang filmed a MV for their song and something might've triggered her to post that. They have since changed the password to the account.
Fan Chengcheng and Nana Ouyang became good friends after working together on iQIYI's "FOURTRY 2" and collaborating on the song, "I Don't Gotta Know", last year.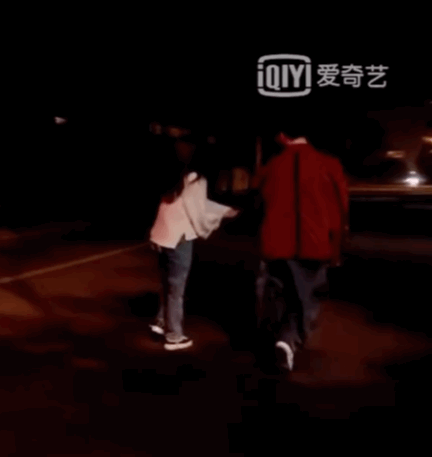 After midnight on October 22, Fan Chengcheng's studio issued a statement addressing the dating rumors. They explained, "Recently, there have been some netizens who have been spreading malicious interpretations of Mr. Fan Chengcheng's tattoo on his arm. The butterfly in question is to commemorate his participation in the movie, "Wisher" (致命愿望). There is special meaning to it. Hope everyone doesn't over interpret it. Mr. Fan Chengcheng has also been focused on his career and working hard to upgrade his own abilities. His new works will be online soon. Hope everyone pays more attention to the artist's work!
The studio also left a comment on their own post, saying, "The single boss Fan who is serious about his career still needs to work hard early tomorrow morning. Everyone should rest early too!"
The studio also uploaded a screenshot from the movie, "Wisher", showing a butterfly icon.