On October 25, Chen Linong (陳立農) was announced as the lead in the movie adaptation of the novel, "Time Machine" (lit. 时光机), by author DTT. The novel was already adapted into a series called, "First Love Again" (循环初恋). However, shortly after the announcement was made, Chen Linong's studio issued a statement that they were terminating their collaboration with the movie and the production company.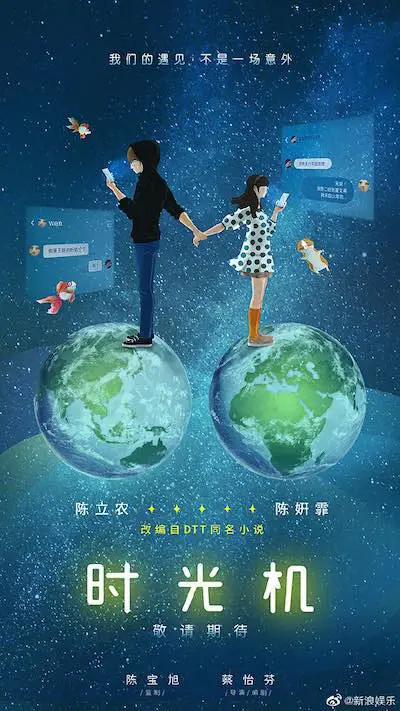 In Chen Linong's studio's statement, they said, "After discussing it, we have officially terminated our partnership with the production team of 'Time Machine'. According to the terms of the contract we signed previously, we are immediately terminating the collaboration."
The studio explained that "Chen Linong has always adhered to the 'one China' principle and never wavered. The motherland's territory is scared and cannot be divided. This stance is not questionable!".
Chen Linong reposted his studio's statement and said, "Principles and the bottom line have never changed."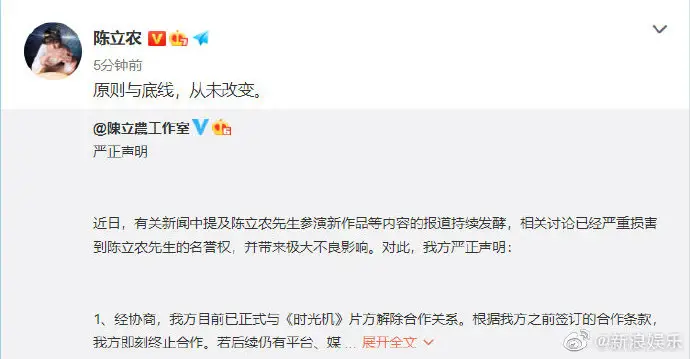 Chinese netizens had discovered the director of the film, Tsai Yifen (蔡怡芬), who is Taiwanese, reportedly made comments in the past that supported Taiwan and Hong Kong independence and other content that were insulting to China.
Due to the backlash, Tsai Yifen had also announced she had resigned from the project.