Vengo Gao Weiguang (高伟光), Nana Ouyang (歐陽娜娜), and WayV's Winwin, who is promoting with his real name, Dong Sicheng (董思成), as an actor, attended the blessing ceremony for their new series, "The Shadow" (如月). The series is based on the novel of the same name by female author, Ni Luo (尼罗).
"The Shadow" is described to be a romantic fantasy drama set during the Republican era. This is the first time all three actors are working together. There is a bit of an age group between the leads — Vengo Gao is 17 and 14 years senior to Nana Ouyang and Dong Sicheng, respectively.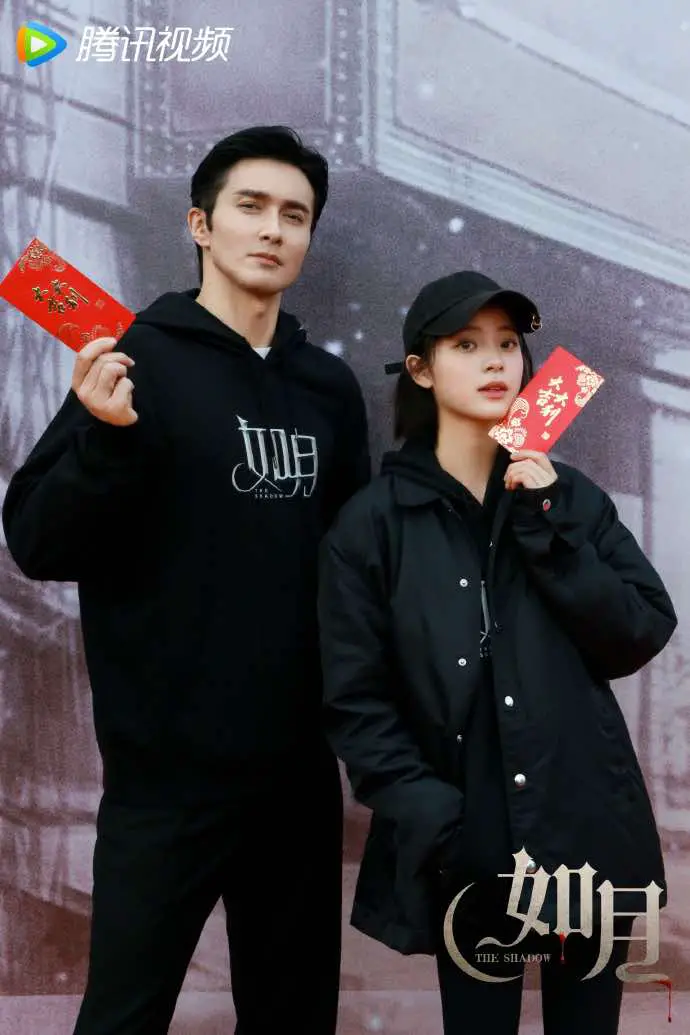 Vengo Gao plays "Shen Zhiheng", a newspaper tycoon that is really a vampire living during the Republican era with the appearance of a 28 year old, but has lived for almost 100 years. He doesn't eat hot foods. There is an assassination attempt on him after offending a Japanese person, but is rescued by blind girl, "Milan", portrayed by Nana Ouyang, and his best friend, "Situ Weilian" (William), played by Dong Sicheng. After being rescued by "Milan", "Shen Zhiheng" wants to repay her and in the process, he discovers her family situation is terrible. However, this makes "Shen Zhiheng" care even more about "Milan".
"Situ Weilian" is actually "Shen Zhiheng's" half-brother, but assumes the identity of the adopted son of the Situ family and is a doctor that returns from abroad. He has lived close to 100 years, but has the appearance of a 20 year old. He likes consuming fresh human blood. He views the world with the lens as if he's a god and doesn't have any regard for anyone or anything except "Shen Zhiheng", that is until he meets "Jin Jingxue", who changes his outlook.