It has been two weeks since Mnet's idol girl group survival show, "Girls Planet 999", debuted its international girl group, Kep1er, which consists of 6 Korean members, 2 Japanese members, and 1 Chinese member. Many of the Chinese trainees have been interacting with fans and talking about their experiences on the show.
Chinese trainee, Yenny Fu Yaning (符雅凝), was one of the most hated trainees in the beginning with viewers asking for her to be eliminated in the first round. She ended up in the finals with fans cheering her on.
The controversy with Fu Yaning started in the first episode where she had sang a part from CLC's "Helicopter" with a modified lyric directed at CLC member, Choi Yujin, "We go up, but you don't". She is then shown saying, "I will conquer 99 girls." This turned off viewers immensely. Netizens also discovered Fu Yaning had previously said the N-word racial slur while singing Doja Cat's "Say So" in multiple performances. When this issue was brought to Fu Yaning's attention, she provided a handwritten apology.
However, as the show progressed, some people saw a different side to Fu Yaning especially when she performed and even started to grow fond of her. Netizens started to think that perhaps Fu Yaning was a victim of evil editing.
While Fu Yaning is quarantining in China, she did an interview with a blogger. She was asked if her first stage dancing to CLC's "Helicopter" still leaves a deep impression on her. Fu Yaning's response was, "That part must always be edited in each episode. How can it not leave a deep impression on me?"
Fu Yaning then explained, "The atmosphere at the scene was actually really good. First off, I really respect CLC qianbei (senior). However, the teacher insisted I must say a sentence. Yujin unnie's reaction was also very good at the time. The edit that you saw was not like this. After it aired, the C-group girls all messaged me, asking, 'Are you okay? Don't be mad.' You guys might've seen there was nothing wrong with my mental state. I was actually holding back from crying. Afterwards, I called my dad and mom and said I was very sad and then just cried."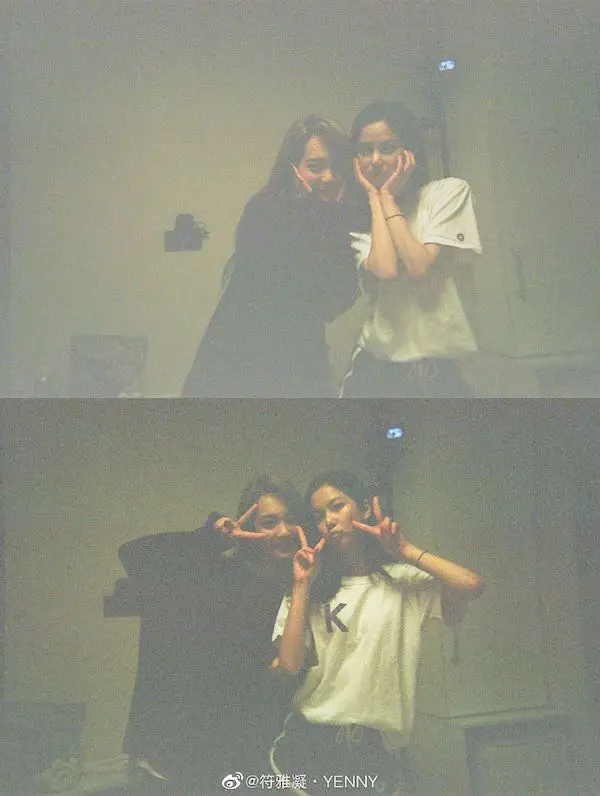 Fu Yaning's parents comforted her and told her it didn't matter as they didn't know her true self. She also said she didn't want this to affect her as she was there for her love of the stage.