Content Warning: The following content may contain references to date rape, drugging, rape, and/or sexual assault.
While there hasn't been any updates on Kris Wu's (吴亦凡) case since his arrest on August 16, updates on Du Meizhu (都美竹) is still being sought after by netizens. Du Meizhu, the 19 year old college student that exposed Kris Wu for allegedly luring and date raping underaged girls, was a student at the Communication University of China. However, rumors started circulating on November 8 that Du Meizhu was expelled from her school seemingly because of the scandal with Kris Wu.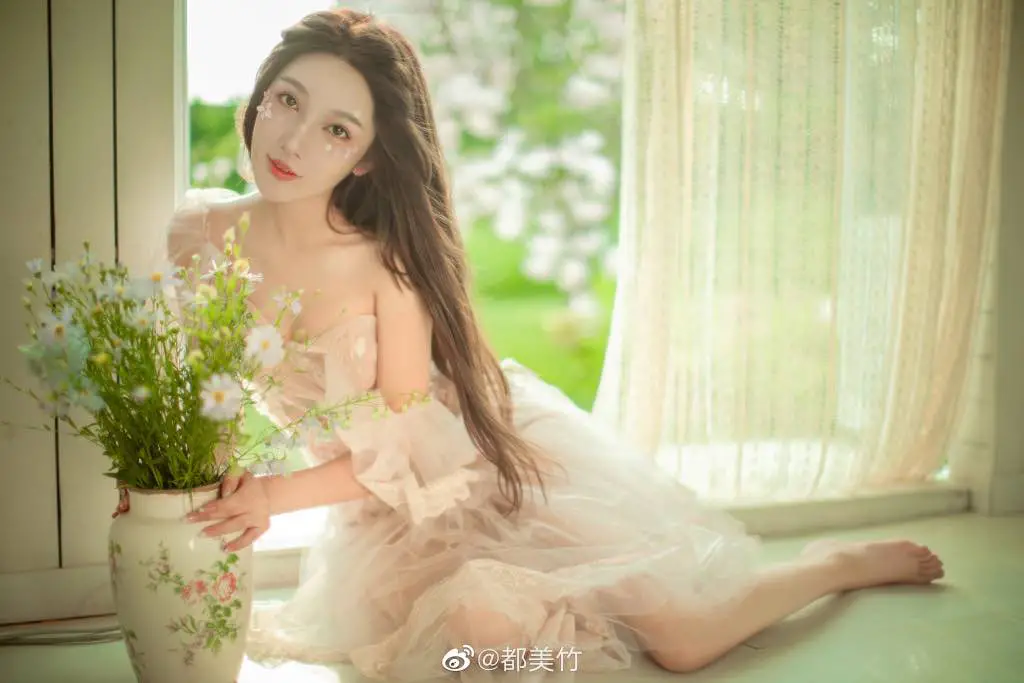 On November 8, Du Meizhu responded to the rumors with a certificate that showed the university's stamped consent form for her withdrawal from the university citing "personal will". She emphasized three times that she wasn't expelled. She explained, "I left Communication University of China only because I want to leave Beijing, leave this city that makes me depressed, and want to restore my health quicker."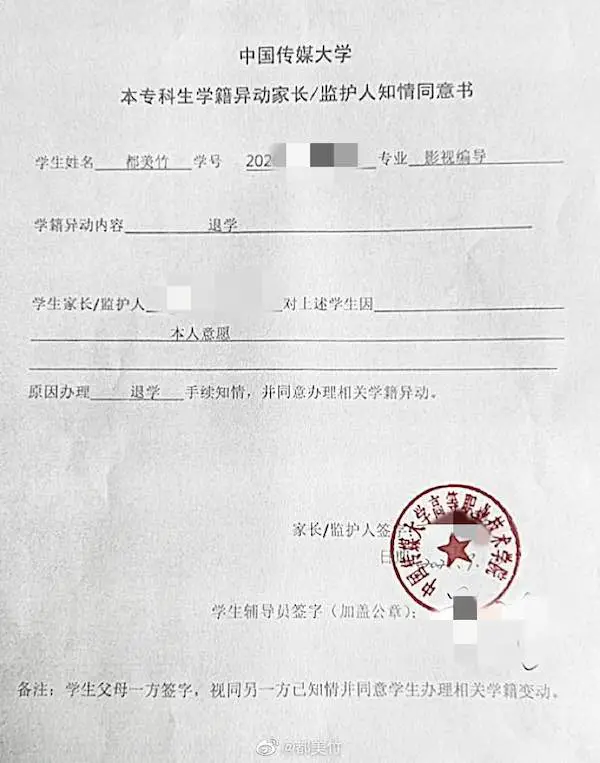 Du Meizhu also said she will be trying her best to retake the gaokao and get into her ideal university.