Following "Kids' Lives Matter", TVB will be airing one of its four anniversary series, "The Ringmaster" (拳王), on November 23. The theme of the series focuses on Muy Thai (Thai boxing) and stars Wayne Lai (黎耀祥), Owen Cheung (張振朗), Elaine Yiu (姚子羚), Winki Lai (賴慰玲), Jacky Cai (蔡潔), Hugo Wong (黃子恆), with guest star, Shaun Tam (譚俊彥), and more.
Shaun Tam guest stars as a boxer that trained under Wayne Lai. During a match one time, Shaun Tam got seriously injured due to Wayne Lai's mistake in giving him guidance. In a latter match, he gets beaten to death because he was unable to fight back due the injury.
Owen Cheung plays Shaun Tam's younger brother. When he finds out that his brother's death was related to Wayne Lai, they get into a dispute. Because of this, Owen Cheung's character ends up going to jail. Fast forward 10 years, Wayne Lai has become a boxing legend that possesses a chain of several fitness complexes. At the same time, Owen Cheung get released from prison is working odd jobs. In order to get justice for his brother, Owen Cheung decides to learn boxing from scratch and challenge the boxing giants to fight for a seat in the boxing arena.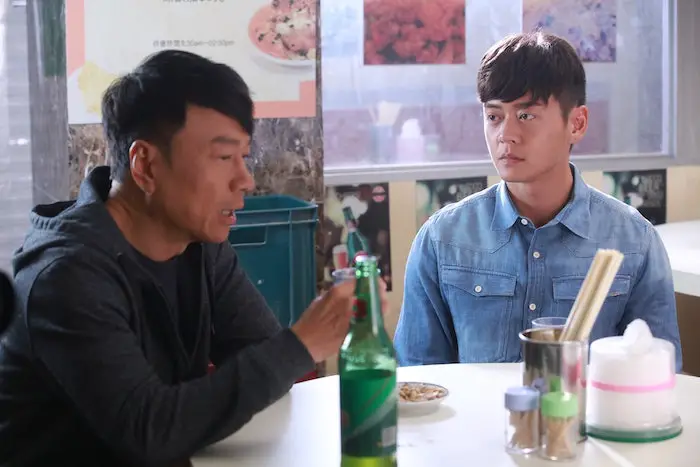 For this role, Owen Cheung gained 40 pounds to build up his muscles. A little over a year prior to filming, Owen Cheung started gaining weight by eating 5 meals a day. Afterwards, he started an intense muscle training program and followed a very healthy diet. Owen Cheung started to "question life" with the amount had to eat boiled chicken breast everyday to a point where he got the idea from his trainer to drink chicken water. He explained that drinking chicken water can help supplement protein and not have it taste like he's eating an eraser.
The hard work has certainly paid off for Owen Cheung as shown in the promotional posters for the series. Some have drawn comparisons with Owen Cheung's body against Nick Cheung's in "Unbeatable", where he also played a boxer.
Credit: hk01, Owen Cheung IG