Fan Chengcheng (范丞丞) and Nana Ouyang (歐陽娜娜) were targets of dating rumors last month because of his new butterfly tattoo. Netizens associated Fan Chengcheng's new tattoo with Nana Ouyang's nickname, Nabi, which is Korean for butterfly. Fan Chengcheng's studio had already denied the rumors and clarified the tattoo was a memento from his movie, "Wisher". They also said Fan Chengcheng is currently single.
It doesn't help that Fan Chengcheng and Nana Ouyang have work commitments either. On November 8, their ad campaign for fashion brand, GIVENCHY, was launched. Both of them posted this picture to promote the brand. Their rumors continued to spread across multiple social media platforms.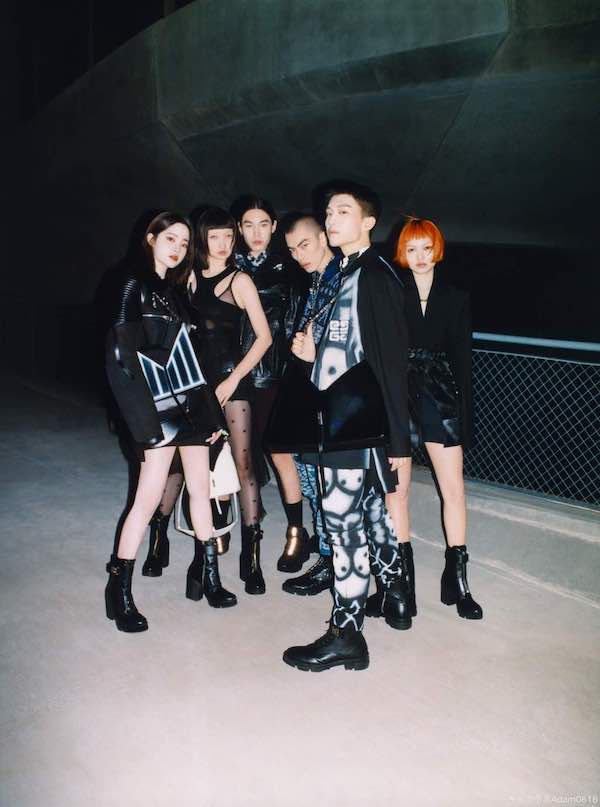 Fan Chengcheng's studio issued another statement on November 10 denying dating rumors between him an actress believed to be Nana Ouyang. They also named the user IDs that have continued to spread dating rumors. They have entrusted a lawyer to handle the matters and have already completed the evidence gathering. They will pursue legal accountability from those users who created and spread those rumors. The studio emphasized once again that Fan Chengcheng is single.