Tencent's long awaited "Novoland: Pearl Eclipse" (斛珠夫人) finally aired on November 10. The series was first announced by Tencent in November 2018 with Yang Mi (杨幂) in the lead role. However, filming didn't start until May 2020 with Yang Mi and William Chan (陳偉霆) announced as the leads. It's a highly anticipated series due to the different storylines set in the fictional "Novoland" world.
During the Zheng Dynasty in the vast lands of Novoland, it becomes a heavy burden in search of a Naga pearl. It forces the fishermen to kill their own children and con a Naga girl to get the pearl. Because of this, a fellow Naga girl from the merfolk tribe living in the village, "Ye Haishi" (叶海市, played by Yang Mi), was being chased after and resulted in her parents getting killed and the whole village slaughtered. As it's a matter of life and death, she begs the first minister of the Zheng Dynasty, "Fang Zhu" (方诸, played by William Chan), who was passing by, for help. After many tests, "Fang Zhu" brings "Ye Haishi" back with him. From here on, she poses as a male and becomes his disciple.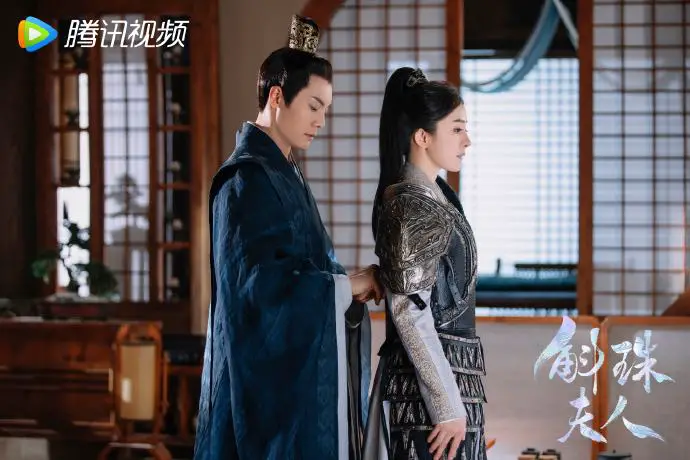 As expected, the series premiered with strong ratings and decent reviews. On the first day the show aired, it had already amassed 200 million views. After four days since it aired, it has reached over 500 million views. The rating on Tencent's site also reached 7.8 with mostly favorable reviews praising Yang Mi being suitable for ancient dramas and the use of her own voice. There were also positive comments about the storylines for the supporting characters.
Tencent has also done a good job promoting the series with a lot of trending hot searches. William Chan and Yang Mi also attended the Harper's BAZAAR Charity Night on November 13 where the two held hands for photos together.