On November 10, rumors started going viral that a bunch of artists bought diamond engagement rings from a brand called "Darry Ring" (DR). The company markets their rings as "The One & Only" and their gimmick only allows men to buy their engagement ring once in a lifetime. They also require the buyer's name and ID to register the ring. Customers can only buy the company's other products if they've already had a prior purchase of an engagement ring from the brand. After they register the rings, both parties must sign a certificate, which binds them with the rings and that information can't be deleted or changed.
A list of rumored artists that supposedly bought these engagement rings were circulating on November 10. The list included former R1SE members, Xia Zhiguang and Yan Xujia (焉栩嘉), Song Weilong (宋威龙), Ryan Ren Shihao (任世豪), Meng Zikun (孟子坤), Huang Junjie (黄俊捷), THE9's Lu Keran (陆柯燃), and more. The legitimacy of the list is questionable as the site explicitly says they must register the male's ID #.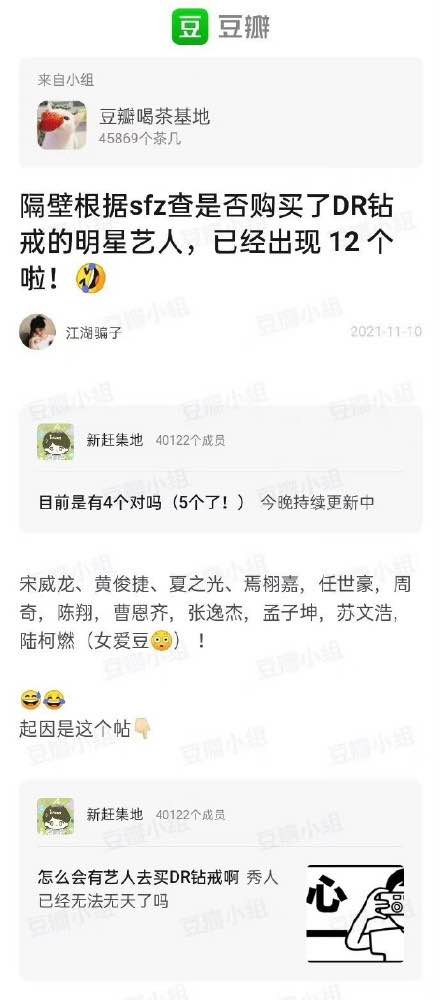 According to netizens, they were able to identify these names by entering the artist's ID # and phone number to look up their purchase records and determine eligibility to purchase the ring. The results apparently showed that the aforementioned artists had already bought these rings. After the news went viral, the DR app reportedly suspended the eligibility tool for three days to "upgrade the system to better protect your personal information and privacy."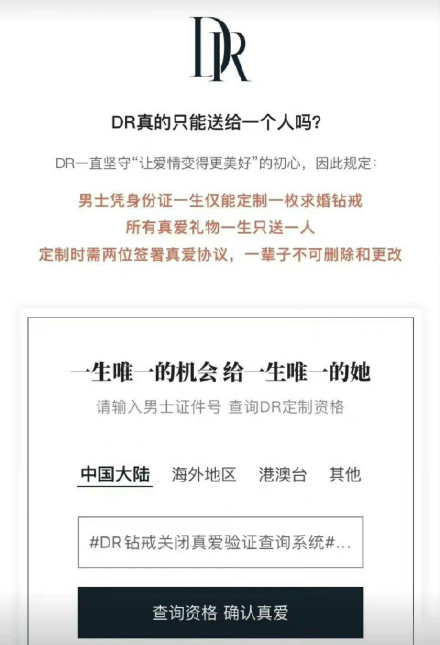 On November 11, Yan Xujia and Song Weilong denied the rumors they were involved in buying these engagement rings. Yan Xujia's team issued a statement saying, "Yan Xujia has never bought rings from this brand. We checked the cell phone number tied to Yan Xujia's ID # on the official diamond ring website is not owned by Yan Xujia." They also said they condemned any illegal behavior of leaking personal and private information and told people to stop spreading the rumors.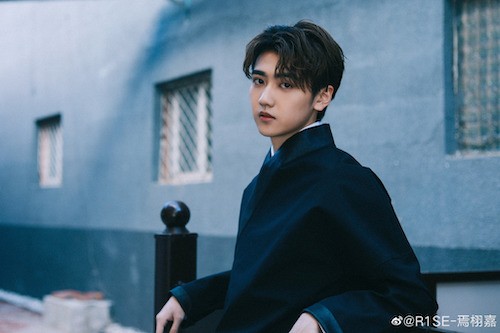 Song Weilong's team also posted, "Working hard on the film set, complete nonsense". The other implicated artists haven't addressed the rumors.